By Jeff Waite on Apr 15, 2022 3:10:00 PM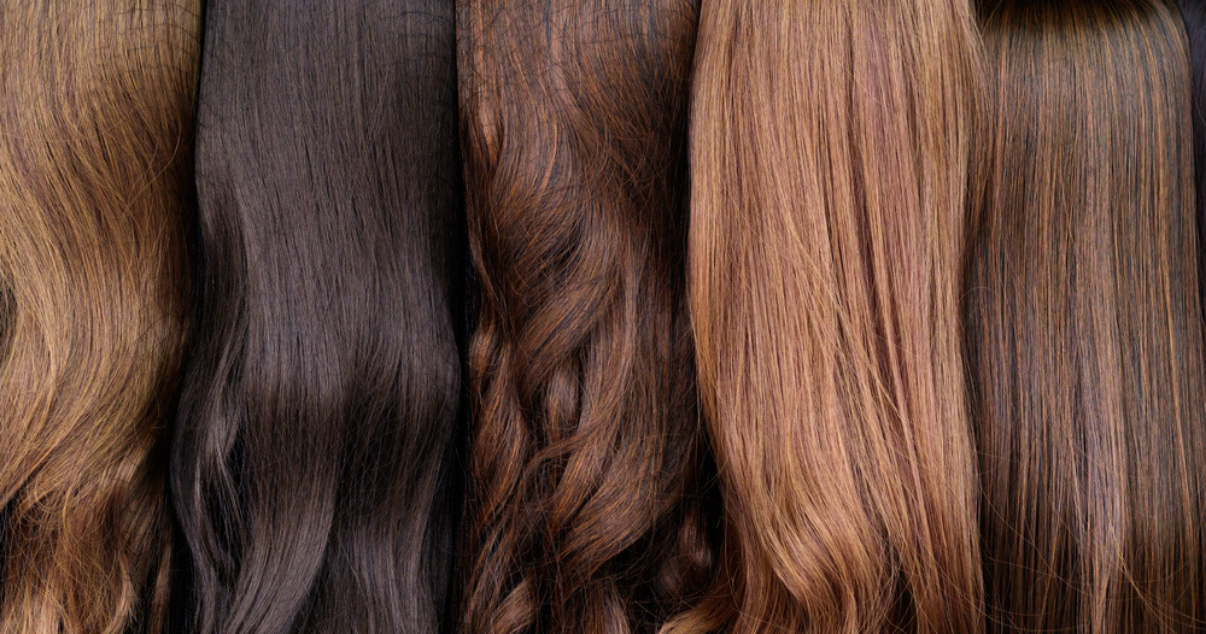 Whether you're looking for a way to cover up hair loss, or you're experimenting with your identity, you're going to want to do so in as natural-looking way as possible. If you wear a wig, you want it to go unperceived; the ideal wig looks so realistic it's impossible to distinguish it from a real head of hair. Thankfully, hair system technology has significantly advanced over the past two decades, producing hundreds of high-quality hairpieces and numerous hairstyles for wigs, some more realistic than others. Getting your hands on the most natural-looking wigs is simple once you know what to look out for. So, let us break it down for you:
1. Go Customized

The most natural-looking wigs are
custom wigs
, as opposed to stock hair systems. This is because they offer a high level of customization and attention to detail. Unlike stock hairpieces, custom hair replacement systems are specially made to the exact measurements of your head and every unique detail is fine-tuned to perfection. There's no limit to the personalization of features you consider important to your identity, from the hair density, texture, and style, to color, gray percentage, and highlights.
2. Opt for Human Hair
Hair replacement systems can be made from two types of hair: human hair and synthetic hair. Whilst synthetic hair can look realistic, it won't surprise you to read that real human hair has the upper hand, falling and styling more naturally.

There are two options when it comes to human hair: natural human hair or Remy human hair.

Here's the difference:

- Natural human hair looks and feels like the real thing because it is! The hair is combined from multiple donors, cleaned, and dyed. Human hair allows for greater flexibility and styling as it can be curled, permed, straightened, and dyed, just like normal hair. However, it does require periodic coloring as the original color oxidizes over time.

- Remy human hair is the finest and most beautiful quality human hair out there as it is handled and processed with extreme care. Cut from the donor's head, the hair is tagged 'root end first' and inserted as such into the base so that the cuticles wrap around each hair point in the same outward growing direction. This reduces common hair problems such as tangling, matting, and dullness.

While Remy human hair comes with many added benefits, rest assured both options will result in a natural-looking hairpiece.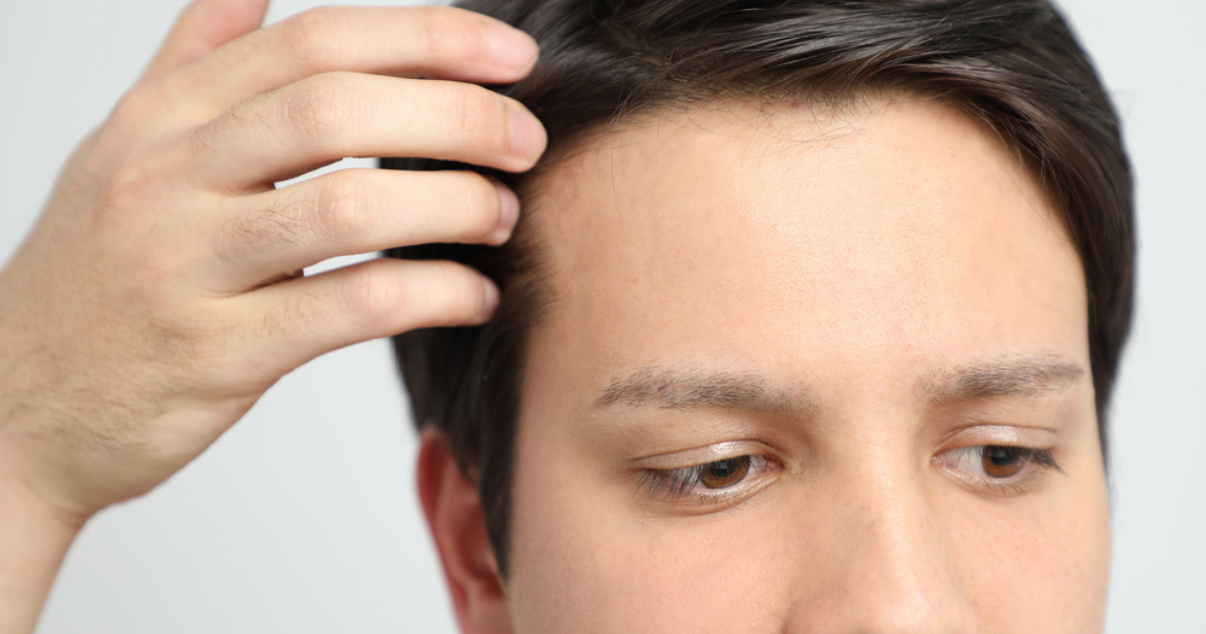 3. Choose Lace or Bio Skin for an Undetectable Base and Hairline
An undetectable hairline

and a well-fitted, invisible base are essential ingredients in the recipe for achieving a natural-looking hairpiece. If you get it wrong, it is an immediate hair replacement giveaway.



As a general rule of thumb, the thinner the material, the more realistic the hairpiece is likely to look. For this reason, we recommend opting for either a lace or bio skin base. The materials are so thin they are transparent on the forehead, resembling the most natural hairline.

Lace

has the principal advantage of being porous, encouraging a welcome air circulation to the scalp. It can either be Swiss, French, or Fine Welded (EZON) lace, all of which can be dyed to match your skin tone for further invisibility. Bear in mind, lace is very fragile and must be gently and carefully handled. Though, in the case of a rip or tear, it can be easily replaced with new lace and brand-new hair. So, if you have a spare system, you could rotate them back and forth for repairs, if and when necessary. While wigs with a lace front tend to be more affordable, full lace wigs provide the most flexibility, comfort, and overall realistic look. This is particularly true if you like to experiment with hairdos as it allows you to wear your hair up, and style it in multiple ways.



Bio skin

is a very thin, translucent material that, when bonded to the scalp, is undetectable. The hair can be injected, v-looped, or knotted in a random pattern to duplicate a staggered, natural hairline.



4. Match your Hair to your Age
It's important to pay attention to specific details, such as hair color, texture, and density, to provide a realistic and age-appropriate look. By 'age-appropriate' we refer to being honest about your natural gray percentage and hair density. For example, a person in their early twenties is likely to have a healthy wad of hair and very little to no gray hair, whereas someone above fifty is naturally inclined to have thinner hair and a higher gray percentage. For a truly natural-looking hairpiece, the hair density of your wig should decrease and the gray percentage should increase as you age.

Always try to match the texture, color, and density as closely to your natural hair as possible. For instance, if you have fine hair, get a hairpiece with fine hair. The same holds true for people with curly, wavy, and coarse hair. The best way to achieve this match is by sending over a sample of your hair with your fitting template.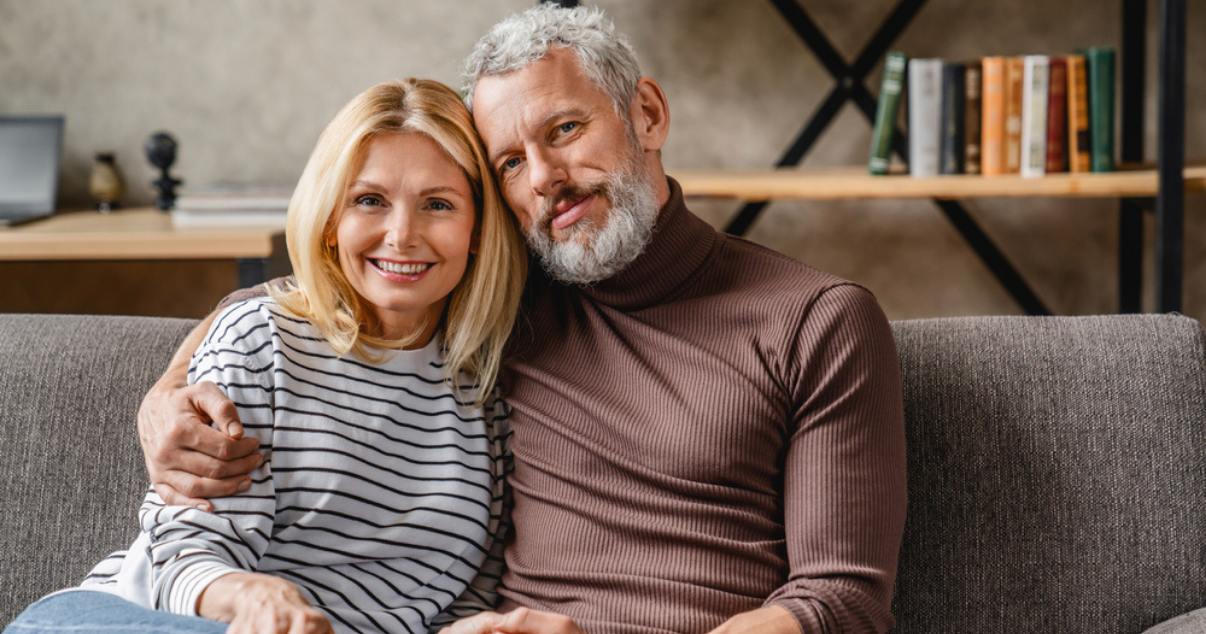 5. Pick a Style that Suits your Face Shape

The most natural-looking wigs will suit your face shape and accentuate your best features. The first step to achieving this is to determine your face shape: round, oval, square, oblong, heart, diamond, or triangle. You can do this by asking someone to take a photo of your face (straight expression) and simply considering which geometric shape your face most resembles. Pay attention to whether your face is short and broad, or narrow and long, and whether your features are rounded or angled. Take note of what your best facial feature is. Hair styles compensate for the length or width of your face, adding fullness and height where needed, and accentuating your most distinguishable features.
Want Some Advice from a Hair Wearing Expert?
Get in touch with one of our hair experts. One of the many benefits of buying through Advent Hair is the efficient, one-to-one, personalized customer service we offer. Any questions and concerns regarding our products are easily and swiftly addressed with a hair-wearing expert, via phone or email, according to your preference. You can even speak to Jeff, the founder of Advent Hair, who will walk you through the hair system buying process himself. We also have a 24-hour active support system on hand to help you before and after you've received it, or even once you've started wearing your wig.
And, while we're on the topic of the benefits of working with Advent Hair, we may as well drop a note about our record-breaking delivery time! Once you have confirmed your order, you can expect to have your hairpiece securely on your head in less than 10 weeks. Pretty speedy, right? If you have a hair emergency, we can even get orders out between 4 to 5 weeks. However, that luxury comes with an additional fee, of course!