By Jeff Waite on Nov 12, 2021 2:45:00 PM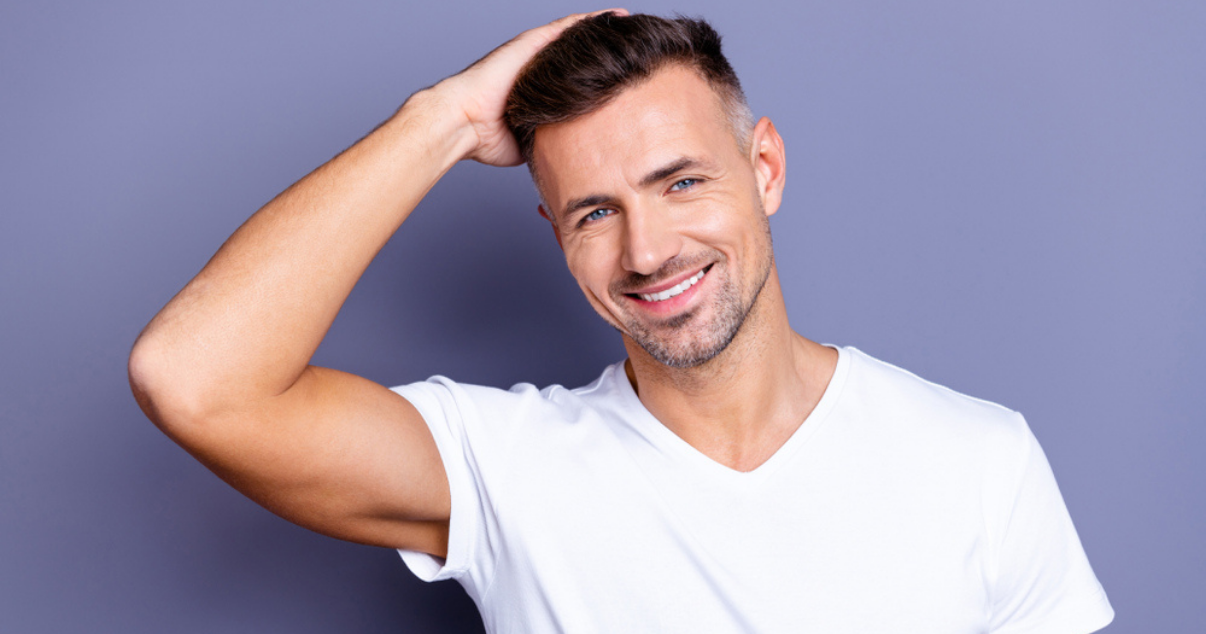 New to the wonderful world of wigs? You're likely feeling overwhelmed by the plethora of hairpiece types, and the wide spectrum of base materials, hair colors, lengths, and densities available.
Navigating the maze of options can be exhausting, especially when you don't know exactly what you're looking for… But don't throw the towel in just yet! To get you heading in the right direction, our hair-wearing experts have put together a quick 5-step guide on how to choose men's hairpieces the right way.
1. Consider Your Budget
First things first, consider your budget. Once you know what budget you're working with, you'll be able to narrow down the selection. Granted, at Advent Hair, we pride ourselves on our low hair system costs, allowing you to save substantial money by ordering your hair replacement system directly from the factory. But, as in all cases throughout the hair market, stock hairpieces come in at a lower price than custom units. If you have a little more to spend, we definitely recommend opting for the latter as it offers a higher level of personalization, resulting in a more natural look.
2. Know Your Hair System Needs
Next, think about your lifestyle, what you need from your hair system, and how you plan on wearing it.
How much coverage do you need? Perhaps you need a full-size hair replacement or something smaller to cover the bald patch on the top of your head. Are there any specific fine-tuned features of your natural hair that you feel are important to replicate? If so, you might think about opting for a custom unit, as opposed to a stock hairpiece. Also, think about how long you plan to wear a wig at one time. Some men prefer to take it off each night, whilst others every 2-4 weeks. This, as well as the hair density, will help determine which base material and hair attachment method are most suitable.
By knowing the answers to these questions, you'll be better prepared to select the best men's hairpieces for you.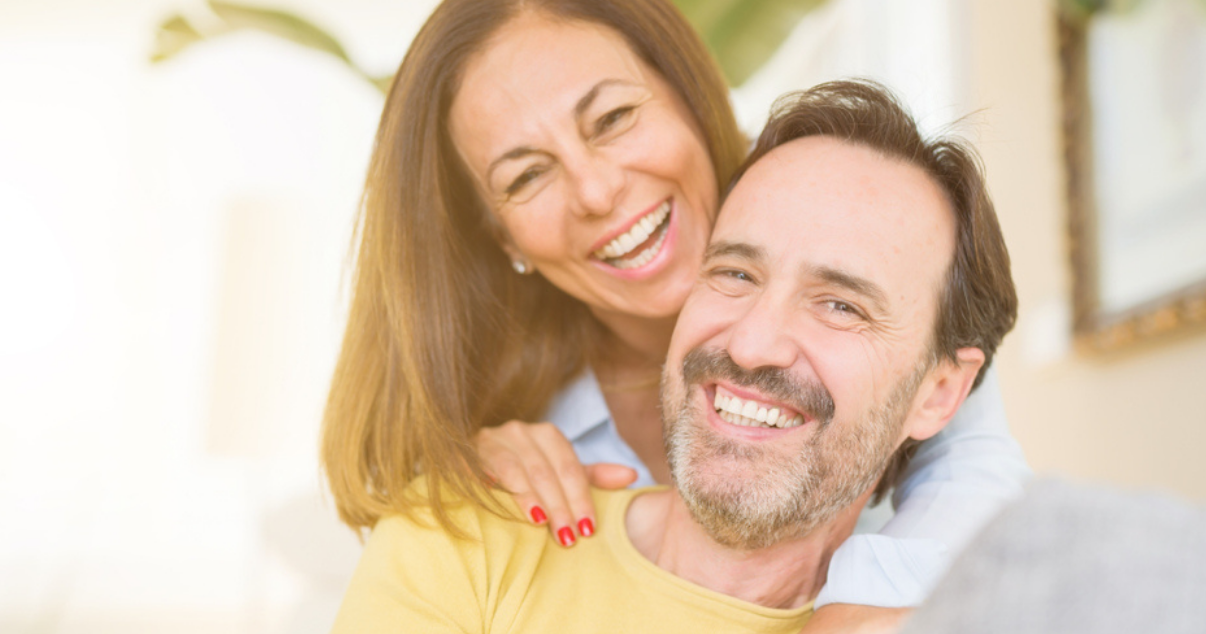 3. Get Your Measurements

When ordering any hair system for men, you'll need to have a good idea of what size you need. For this, you'll need to measure the circumference of your head using a tape measure. Start from the front of your hairline and wrap the tape measure behind your ear to the nape of your neck. Then, continue wrapping it around your head, behind your other ear, until it meets the starting point at the front of your hairline. This measurement will indicate what base size you need.

Stock units' base sizes range from 7" x 9" and 8" x 10". The larger size tends to be the most popular option as it can be trimmed down to a smaller size if needed. Custom hairpieces for men, on the other hand, are made to fit the exact dimensions of your head, using the measurements you provide.
4. Choose a Hair Type
Another important decision is what hair type you want. Both human hair wigs and synthetic wigs have their pros and cons regarding maintenance, styling, longevity, and price. Want a long-lasting, customizable hairpiece with a more natural look? Choose a human hair men's wig. Want a less costly, easy-to-care-for alternative? You can't go wrong with a synthetic hair system for men. Ultimately, it comes down to personal preference and the best way to decide is by weighing out the pros and cons of each. Luckily, we've already done that for you: Synthetic vs. Human Hair Wigs.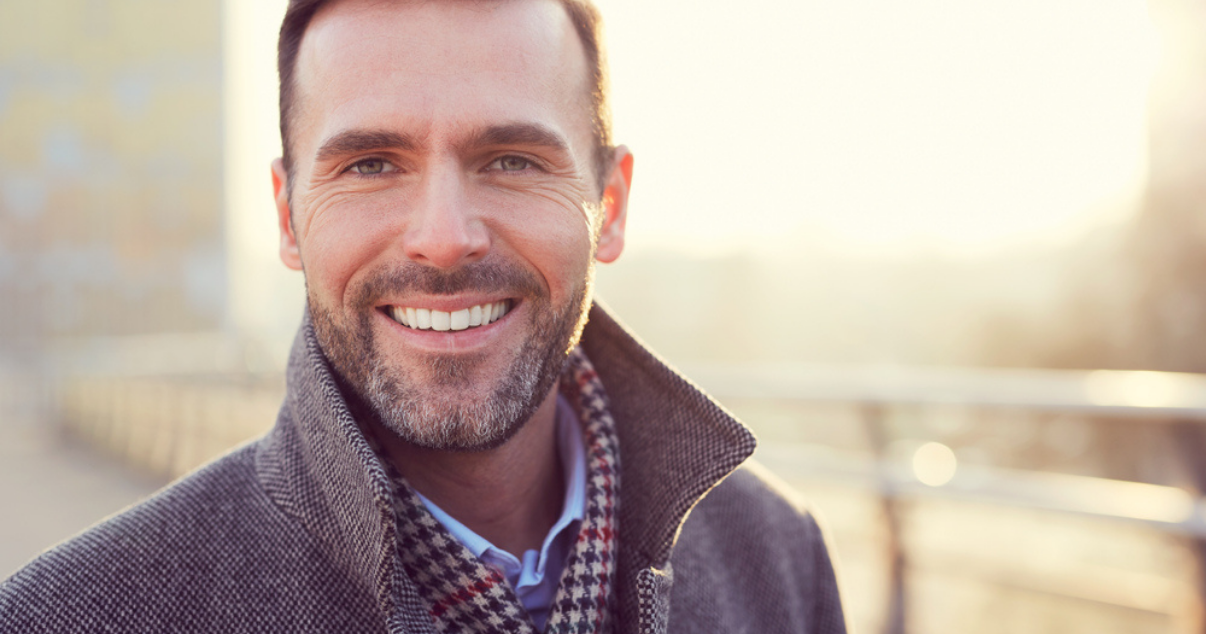 5. Select a Hair Color & Density
First time wearing a wig? Make your transition to wig wearing easier by choosing a wig color and density that closely matches your current or most recent hairstyle. And, try to choose something age-appropriate. If you're a 'mature' hair wearer, it doesn't make sense to go for a high-density wad like that of your younger teenage self. Rather, you might opt for less density in the frontal hairline and color with a grey percentage. After all, the aim of the game is to cover up your balding head in as natural-looking and undetectable a way as possible!
Et voilà! Now you're equipped to make an informed decision about the best men's hair system replacement for you, to make you look and feel your best self. But, before you go ahead and place your order, make sure to go back and review every detail! We don't want you feeling disappointed when you get your hairpiece and realize you made a mistake with your order. Our experts will also follow up with you to confirm your order once it has been placed, for further precaution!

Oh, and don't forget about supplies and adhesives either! When buying men's hairpieces, most people tend not to think about how they'll actually wear and care for their hair system. To ensure you don't get caught with a hairpiece and no supplies, have a browse of our selection of products from leading hair replacement suppliers. From wig glue and tape to shampoos, conditioners, cleaning solvents, and other hair system essentials, with our selection of wig care supplies, it's easy to keep your wig, toupee, or hair replacement system looking and feeling its best.
Whether you're new to the hair system scene or a seasoned wig wearer, check out our blogs and buyer's guides for further hair system tips and advice. And, if you have any more questions, don't hesitate to get in touch!
Give us a call!
1-800-756-8585