By Jeff Waite on Apr 6, 2020 10:15:28 AM
When entering the world of hairpieces and hair systems, the huge variety of options can be overwhelming. A key decision you'll have to make along the way is whether to go for a custom made or stock (pre-made) hairpiece. Each hairpiece has its own set of advantages, and will suit different wearers and lifestyles.
Stock (Pre-Made) Hair Pieces
Stock hair systems are a popular choice for many wearers. Known for being a cost-effective choice, they are also an easy, convenient and reliable option for a hair replacement system. Despite stock hairpieces being pre-maid there are still plenty of different options you can choose from to ensure you have a hair replacement system that makes you feel and look great. At Advent Hair, you can choose between different lengths, densities, styles and colors. For women, choose from multitude of stock hairpiece options, including:
Full head systems
Partial integration caps
Top-of-the-head systems
¾ caps
Women can also choose from light, medium or heavy density hair systems of different colors and cuts. Though do remember that all hair systems, stock or custom, come with a neutral style — style and cut is always an individual choice to be made by you. If you are unsure of how to go about styling your hair system, feel free to check out our post on the subject!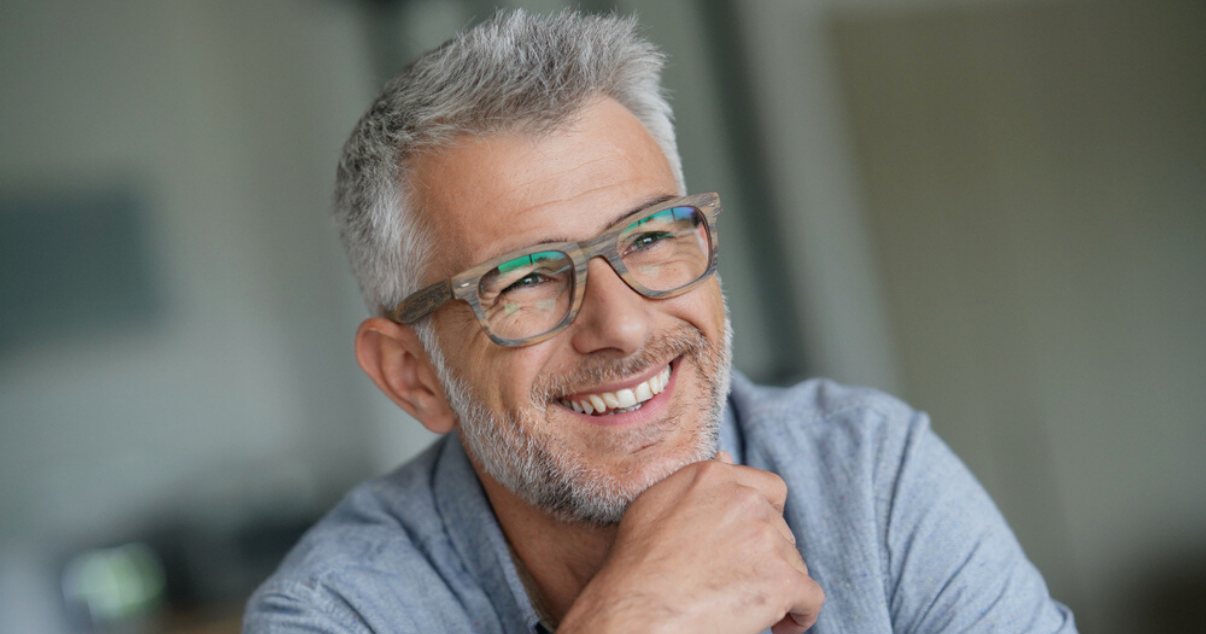 Stock hair replacement systems for men:
There are also plenty of different types of stock hair systems for men. You can choose from:
Fine mono hair pieces: made of fine mono-filament, an easy to use base for beginners.
Skin graft hair pieces: A smooth base that resembles skin which comes in varying degrees of thickness.
Lace hair pieces: A breathable lace mesh base which has a natural aesthetic, allowing the scalp to be seen.
Each hairpiece has a large selection of different materials, densities, and base sizes. It's easy for men to find a stock hairpiece that fits their lifestyle and preferred look.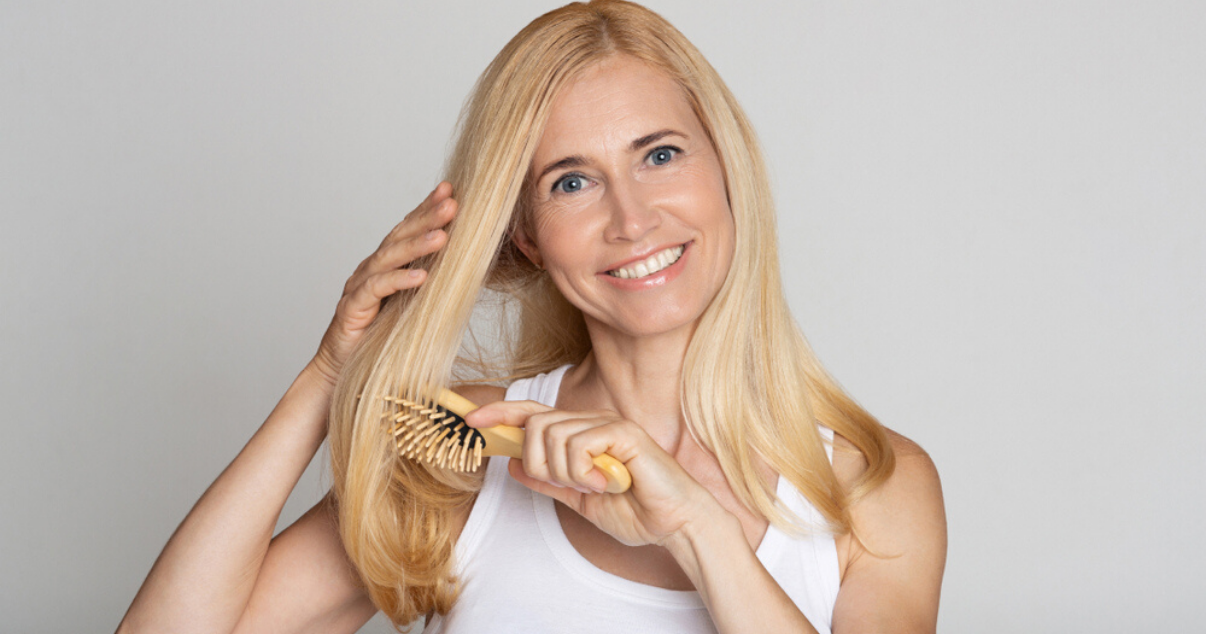 Custom Made Hairpieces:
Custom made hairpieces are the right choice for those looking for a hairpiece that is unique to them. While there are plenty of stock hairpiece options, a custom made hair system is the best option if you're looking for a higher level of personalization. While stock hair systems are usually the more convenient and cost effective hair replacement system, there are lots advantages to choosing a custom hairpiece. When you opt for a custom made hairpiece, you're able to design it to your exact specifications.
While our stock hairpieces come in a huge variety of styles with different options, with a custom made hairpiece you choose everything down to the very last detail. Once you've chosen your base, you can choose from these options:
Remy hair
ROBO hair
Varying types of densities
Texture and waves
Different hair colors, including those with highlights
Varying hair lengths
Various gray percentages in different sections
Which hairpiece is best for me?
The best hairpiece is the one that makes you feel your best and most confident. Once you find a fit, color, and shape that works for you, at Advent Hair we'll keep track of your details so that you can easily re-order your hairpiece at any time.

It's a common worry among men and women that buying a custom made hairpiece must be significantly more expensive. Hair replacement system wearers are also often concerned that it will take lots of time to make or perhaps be difficult to create a hairpiece that's true to the specifications and fit of the wearer. However buyers from Advent Hair needn't worry since we provide easy to follow fitting guides and instructions to make the process easier.

When you're taking your measurements for your future hair replacement system, follow these tips:
Use a cloth measuring tape.
When measuring, don't hold the tape too tight, it should be slightly loose.
Ensure the tape is always flat when measuring, it should never be twisted.
Make sure to take the measurements three times to have an exact accurate measurement.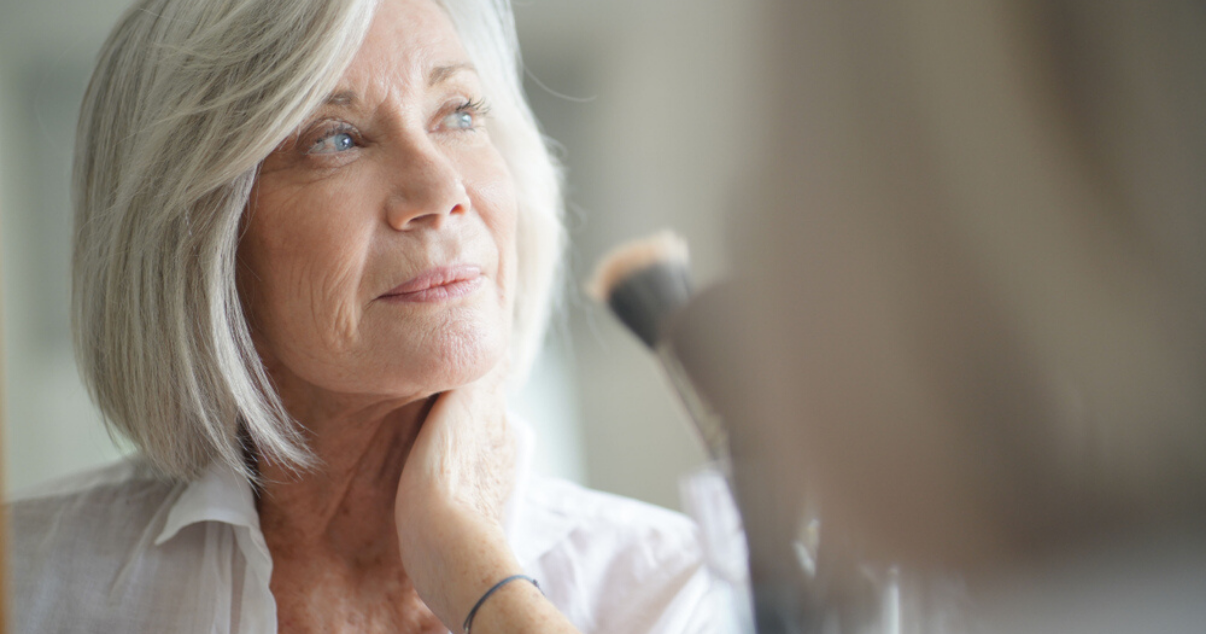 Following these steps will ensure you receive the best custom made hair system for you.

Since a custom hairpiece requires a template, and hair samples, they usually take about six weeks to make. Once you're happy you've obtained accurate measurements of your head, you can think about what the right size and shape for your head and style would be.

Whether a stock hairpiece or a custom made hairpiece is the best option for you depends on what you are looking for and your specific needs. If you're still not sure which hairpiece to go for, feel free Advent Hair. We would be more than happy answer any questions you might have about our different hair systems and give you more detailed information about the different available options that are available.
We'll be more than happy to help you with any other questions or concerns you may have!
Call us toll-free:
1-800-756-8585