By Jeff Waite on Jul 9, 2021 1:30:00 PM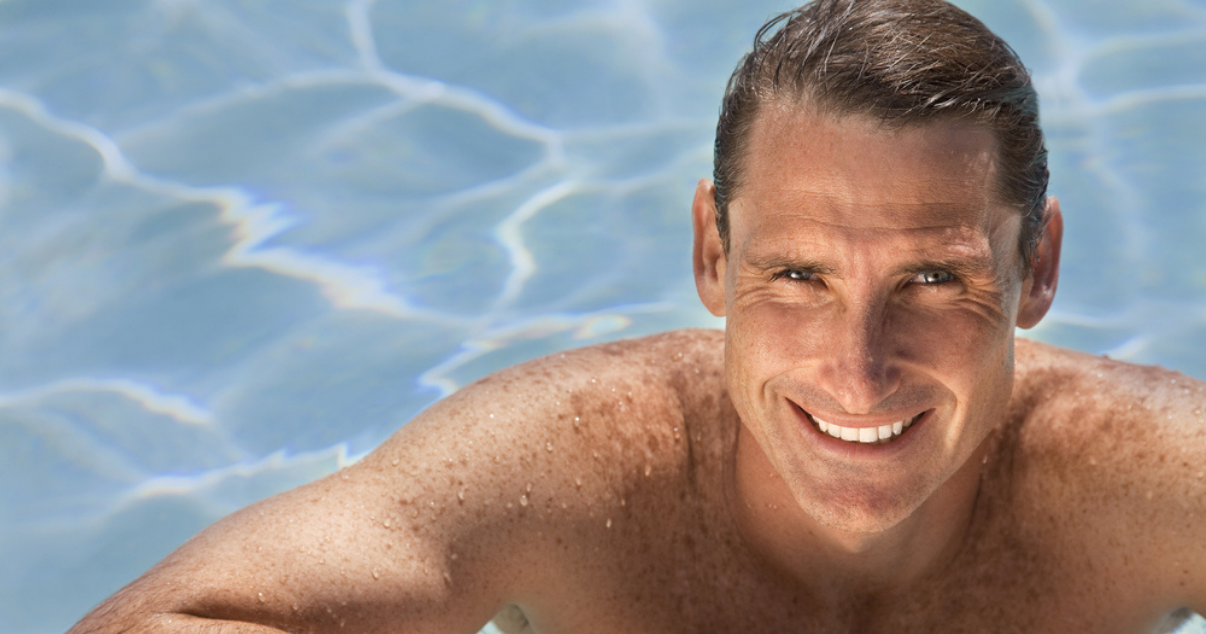 Can I take part in water-based activities with my hair replacement system? What will happen to my hairpiece if it gets wet? Will chlorine and saltwater damage my wig? If you wear a wig, these are probably just some of the questions that are swimming around in your head as the summer vacations rapidly approach. Whether you're planning on heading to the beach, or you're simply a swimming enthusiast, we're here to put your hair-wearing worries at bay.
Whether it's your own natural hair or a non-surgical hair replacement system, excess chlorine and saltwater can cause damage by draining the hair of natural oils, leaving it rough and dehydrated. This, in turn, weakens the hair strands leading to split ends and breakage. Chlorine can also cause chemical reactions that damage hair color.
This is where our hair expertise comes in wonders! Our expert hair wearers have put together 5 top tips to avoid embarrassing hair replacement incidents and protect your hair from chlorine and saltwater damage, so that you can enjoy splashing about, hair system worry-free. Let's dive right in!

1. Use Waterproof Adhesives
A common concern amongst hair wearers is that their hair replacement will fall off when partaking in water-based activities. These embarrassing moments are easily avoided by replacing your usual adhesive, or hair system tape, with a waterproof one. Not only will it keep your hair system securely fastened to your scalp in water, but it can also be used anytime as a regular adhesive.
2. Swimming Cap
If you are a frequent swimmer, then swimming caps are a great option to keep your hair system in place as well as protect it from chlorine or saltwater. For extra protection, first put on a thin shower cap then carefully stretch the swimming cap over the top. Tuck any stray hair underneath and you're ready to take the plunge!
3. Secure Hair Style
This technique works best for long hair lengths. If you're not planning on getting your hair wet and just going for a quick refreshing dip, then try pinning your hair up into a neat bun or ponytail and securing it in place with some hairpins.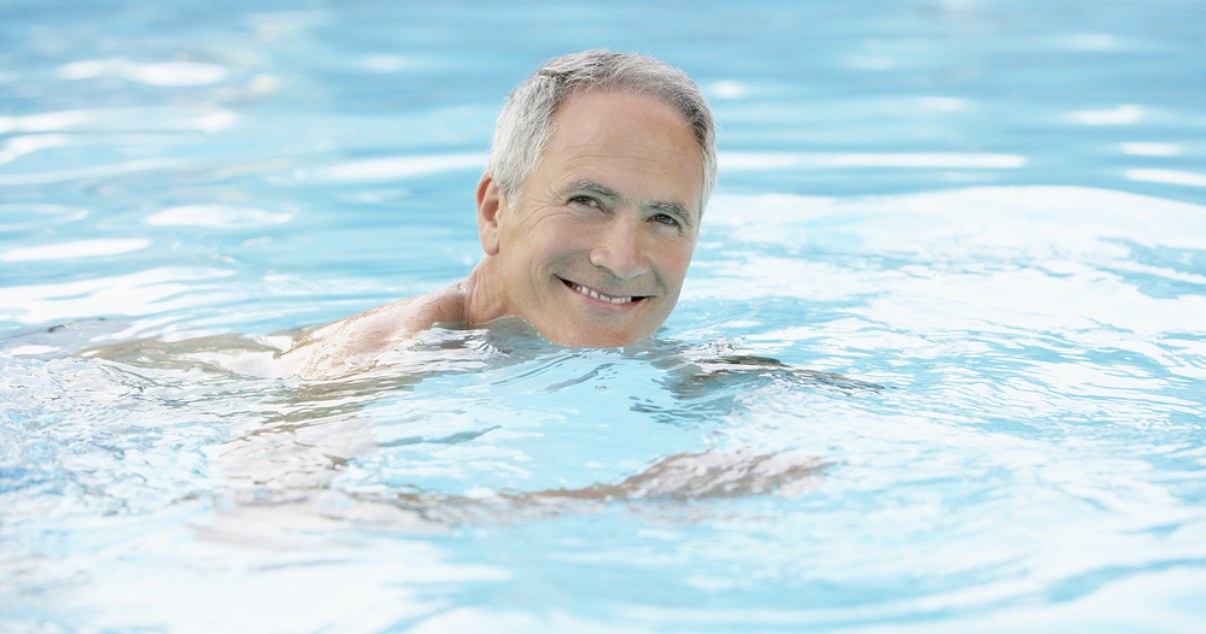 4. Bring a Spare
It may feel overboard to have two hair systems but, speaking from experience, one can never be too prepared! Put aside your favorite custom hair system for the days spent on the beach or next to the pool, and use a cheaper substitute instead. That way you don't need to worry about damaging your favorite hair replacement system, and it could end up being more affordable in the long run.
5. Cleanse, Condition, and Moisturize
The more love and care you give your hair system, the longer it will last, and the better it will make you look and feel. So, be mindful of how much water and sun your hairpiece is exposed to, and make sure to carry out a wig care routine after long periods in the pool or sea.

At Advent Hair, we offer a huge variety of top-quality products in our online shop to help you with the care and maintenance of your hairpiece. Make sure you know the difference between synthetic and human hair systems so that you choose suitable products to care for your hairpiece.
Start your post-swimming wig care routine by cleansing your hair replacement with a gentle shampoo. Next, apply a good conditioner to restore your hair's moisture, evenly distributing it throughout your hair, avoiding the hair system base. TDI Pretti Slick Long Life Conditioner is a must-have conditioner for hair systems with natural hair that miraculously restores the hair back to life, removing tangles and adding moisture and protein. It even contains a sunscreen protector to protect your hair against UV damage. We recommend TDI Silicon K New Life Synthetic Conditioner for synthetic hair systems as the product has been formulated to penetrate the dry fiber. Daily use, will prevent frizz, eliminate dryness and soften synthetic fibers to feel more like human hair, and keep curls and body longer.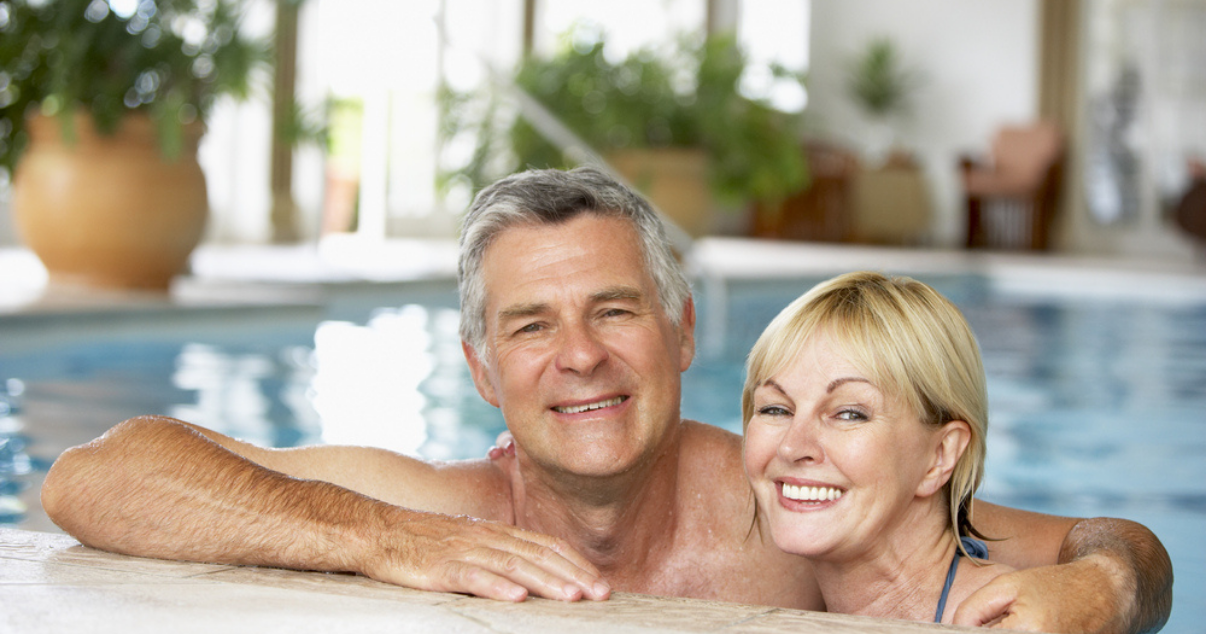 Finally, apply a leave-in conditioner, such as Remy Soft Blue Max Protective Sealer. This is a great way to lock in moisture and repair dryness, strengthening the hair system and leaving it feeling silky smooth. Blue Max Protective Sealer contains Jojoba, a natural substance that closely resembles the natural oils that occur in real growing hair. What's more, it is specially designed to protect hair systems from damaging UV rays, so you can splash about under the heat of the sun without worrying about the consequences. For an ultra-natural alternative, why not try making your own homemade deep conditioner.
For further information or questions, our website provides answers to FAQs, and we also have a resources section with buyer's guides and blogs. Check out our top tips about hair systems for men and women, such as attachment methods for men's wigs, hair system styles for women, or how to protect your hairpiece from sun damage, and much more!