By Jeff Waite on Aug 14, 2022 10:45:00 AM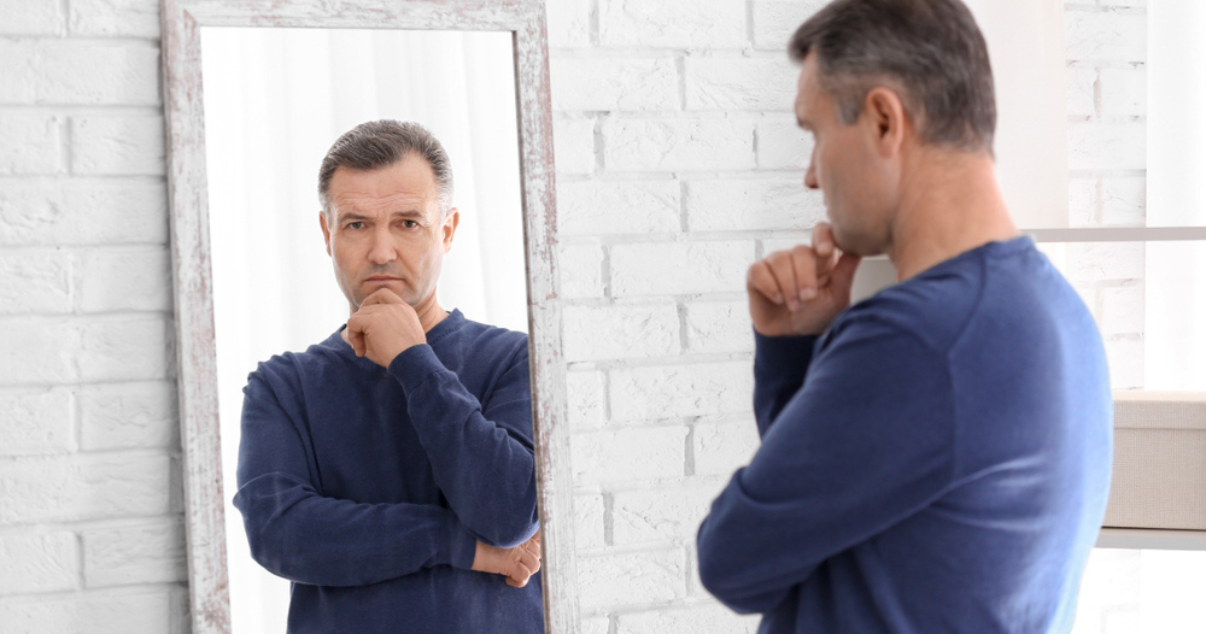 As much as we hate to say it, nothing lasts forever. Not even the world's best quality hair replacement system! It doesn't matter how much you dote on it. Sooner or later, your hairpiece will need replacing. But, how do we know when the time has come for an update? Read on for some of the tell-tale signs that yours has reached its sell-by date.
What's the average lifespan of a hair system?
While there's no one definitive answer to this question, we can throw you an estimate. A high-quality, well-manufactured hair system used daily, with a constant, loving care and maintenance routine, averages out at about 6 to 10 months.
The key word here is average! A whole load of variable factors can get in the way and influence a hair system's longevity, including sun exposure, bad hair care products, heat-styling tools, and more!
How do I know if it's time for a new hairpiece?
Here are some of the main alarm bells to listen out for:
The hair starts to break and fall out. If the hair on your hairpiece is starting to look a little thin, it's likely because the hair strands are falling out or breaking. The hair won't come out in large clumps; it's a gradual process and is often most notable around the front hairline.
The color has faded. The rich tones of your hairpiece will start to dull down with time. Another clear indication is if your hair has taken on a red, brassy shade. This is a sign of oxidation, a common consequence of over-exposure to harsh UV rays.
It looks dull and feels dry. The hair system may appear frizzy and feel dull and dry. Unfortunately, if a deep conditioner can't combat the straw-like texture and restore the hairpiece's shine, it's likely at the point of no return.
It has a persistent smell. Hair systems give off unpleasant odors occasionally; however, if the smell persists after a wash persists, it's probably time to move on!
You're bored or want to have some fun. Your hairpiece doesn't need to be deteriorating for you to buy a new one! Wearing the same hair system day-in-day-out can feel monotonous, so it's fun to have a variety of wigs that you can switch between!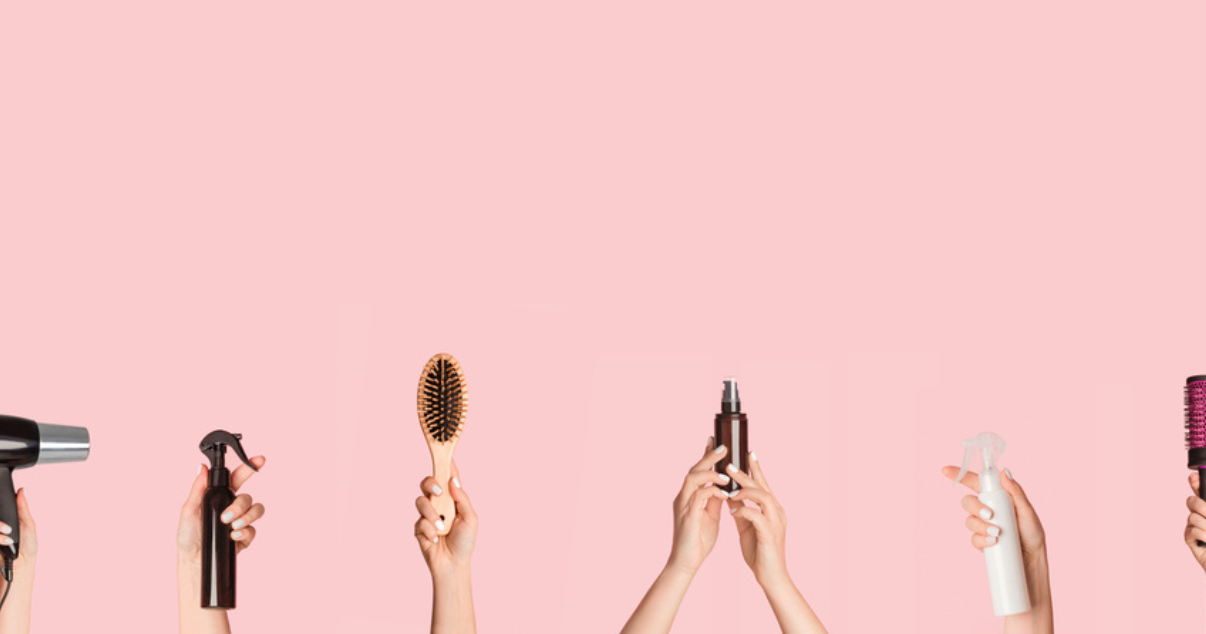 How can I make my hair system last longer?
Although hair system deterioration is inevitable, with the right wig care and maintenance, you can prevent damage and keep your hairpiece looking and feeling fabulous for longer. Here's how:
Wash your hair system. This will keep it soft and tangle-free and help you maintain a healthy scalp. Remember, hairpieces shouldn't be washed too frequently. Once or twice a week is enough; any more can risk drying out the hair.

Frequent conditioning. The trick to maintaining smooth, shiny locks is to keep them conditioned. Leave-in conditioners are a great way to protect against dryness, UV damage, and shedding. And, for those who prefer organic treatments, give this homemade deep conditioner

a go.



Use the right products for your hair system. Always make sure your products are sulfate-free and that they are appropriate for your hair system type. Synthetic and natural human hair wigs have different qualities and, therefore, different needs, so always check the products are suitable for your hair type before purchasing!

Limit the amount of hair strand loss with a knot sealer. Knot sealers are special formulas that seal and protect the delicate knots at the base of your hairpiece to minimize shedding. Start by giving Walker Tape Top-Loc Knot Sealer

a go!



Avoid chlorinated and salt water. Chlorine and salt are damaging to both synthetic and natural human hair wigs, so they're best avoided. If this is not possible, we recommend designating a cheaper hair system for beach and pool use. Another handy tip to prevent damage is to put a good amount of leave-in conditioner in your hair before swimming. This provides a protective layer between the water and hair.

Avoid extensive sun exposure. Strong UV rays produce a chemical reaction called oxidation that damages the outer layer of the hairpiece and affects the color hues. Where possible, prevent

sun-damaged hair by using a hat or a head scarf to keep your hair system out of direct exposure. Make sure to use UV hair system protection products such as

protective sealers

,

leave-in conditioners,

and

color-correcting shampoos

.



Avoid blow-dryers and heated hair-styling tools. An absolute no-go for synthetic hair replacement systems and best avoided on natural human hair wigs, heated styling tools melt synthetic hair and dry out human hair. Opt instead for drying your hair with a towel or, better yet, a cotton tee shirt.
Have you heard about Advent Hair's Wig Repair service?
Starting to spot initial signs of wear and tear? Before you rush into ordering a new hair replacement system, we suggest checking out our wig repair service, especially if your hair system is under five years old. This cost-effective alternative will save you from spending unnecessary cash by making a few tweaks to your current hairpiece to get it looking as good as new! Our talented hair experts have the skills and specialist knowledge to repair your hair systems, even if it isn't one of our own. If we think your hairpiece has reached its sell-by date following inspection, we can recreate it to the utmost precision. So, either way, it's a win-win!
Check out our blog for guidance on how our wig repair service works.


What to do when it's time for a new hair system?
Advent Hair offers a seemingly infinite selection of hair systems for men and women. Take your pick from a range of pre-made (stock) hair systems, or opt for a custom wig and design a unique hairpiece with all the specific, fine-tuned features that are important to you. You could even re-create an old hairpiece that you loved and lost! We know it can all seem pretty overwhelming at first, but that's why we're on hand 24/7 to point you in the right direction!
Why Advent Hair?
We asked our customers the same question! Here's what they said:
'I've been purchasing hairpieces from Advent Hair for more than 15 years. The company offers great service, and the products are of excellent quality.' - Val
'Jeff is awesome! He always calls me back right away when I have questions or concerns. Delivery is always fast, and products are always of great quality. I have been with this company for years and continue to be for many more.' - Steve
'Always a positive experience. Questions were answered promptly. Top-notch hair quality.' - MaryAnn
'Using your products for years now and no complaints! Every product I have ordered has been as advertised!' - Miguel
'I have been dealing with Advent Hair for about 9 years. It shows I have wonderful success with their products as well as their hair systems. Customer service is great, and shipping is fast. I hope more people find out about Advent Hair because I have saved money. Hair pieces are less expensive and just as good or if not better than the high price of hair clubs. Since I buy my products from Advent Hair I am able to do my own hair attachment with tape products. I would also like to mention the many sales promotions that Advent Hair offers, which are amazing.' - Robert