By Jeff Waite on Oct 14, 2018 10:00:00 AM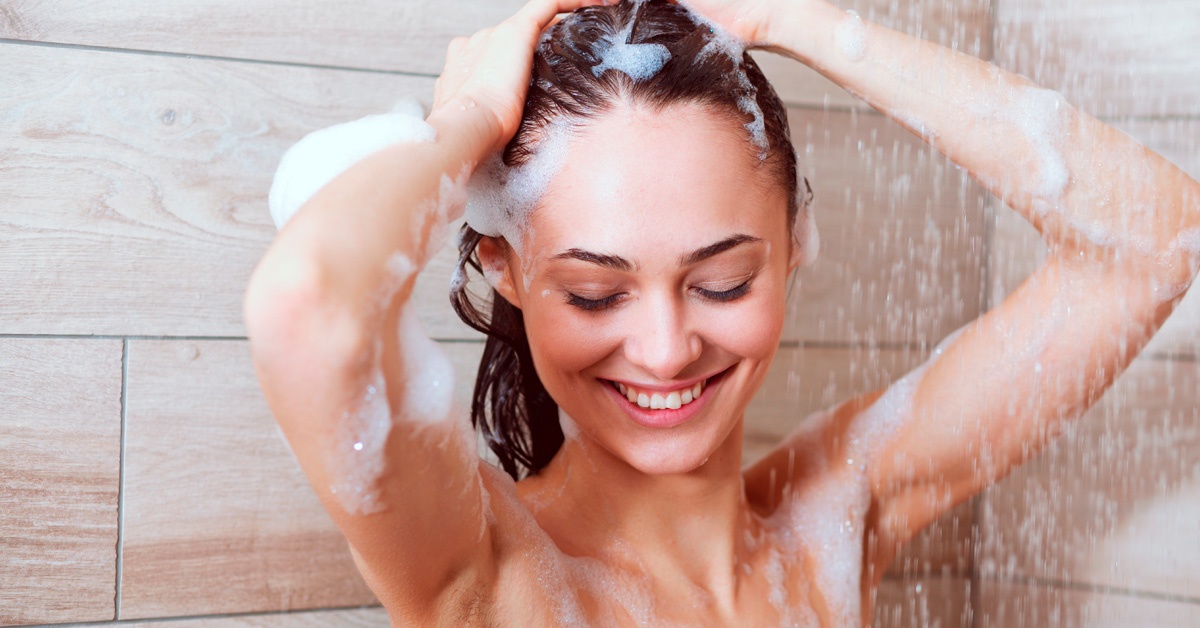 Most people believe that shampooing their hair system on a regular basis will allow it to look better and healthier. But that is a huge mistake. Instead over-washing can damage your hairpiece to a greater extent. For that reason, experts advise for shampooing to be done once or twice a week max!
If done any more than recommended, you are risking to dry out the hair, causing tangles and also shortening the lifespan of it.

A lot of our customers often ask us if it is necessary to go to a professional to have proper shampooing and hair system maintenance. We are glad to tell you that it isn't! If you learn and apply the correct techniques and follow our tips, you'll be able to see the same results as if you would have gone to a professional. You will be saving time and money. It sounds great, right? Keep reading and learn how to DIY and become a pro on shampooing.


Ready... Set... Shampoo!!
Spread evenly: Start by pouring a little bit of shampoo in your palm and then rinse it into your hair system one section at a time from the root to the ends. Make sure every part of your hairpiece is covered with enough shampoo.

Be gentle: When spreading the shampoo, try to do it soothingly. Never rub or matte the hair because it can cause unwanted tangles. You can help yourself with your fingertips and palms to have a better result.

Rinse: Warm water is recommended when it comes to rinsing the shampoo out of the hair system. Ensure to get as much of the shampoo out of the hair system to prevent undesired shampoo build-up and an itchy scalp.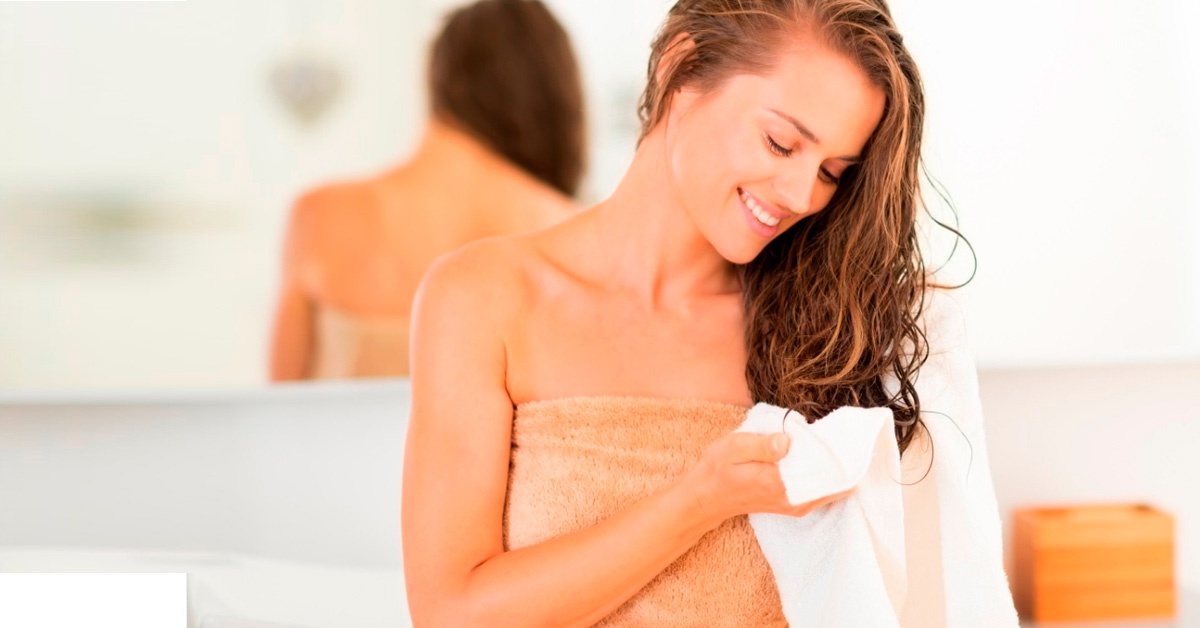 Tips:

When rinsing the shampoo off make sure your hair and water are streaming in the same direction to avoid tangling.
Blow dry your hair gently by pressing or patting the hair with a cotton towel. Avoid using a blow dryer and rubbing your hairpiece.
Select the Correct Shampoo
Now that you know how to shampoo correctly it is time to choose the ideal one for your hair system. In Advent Hair, we offer a variety of shampoos to choose from: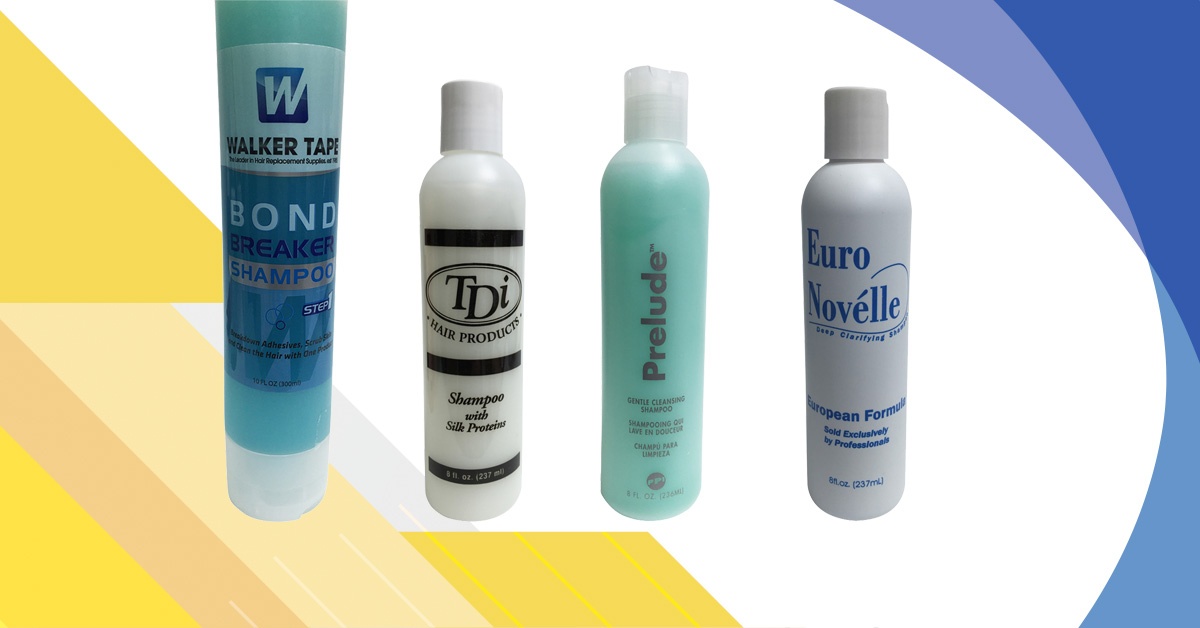 Walker Tape Bond Breaker Shampoo: Whether you are removing your hair system for a re-bond or it's already off, and you have some adhesive residue stuck in your hair, this shampoo will come to your rescue! Bond Breaker breaks down the adhesives, scrubs the skin and cleans the hair in one step! It also has a gel texture with a small amount of grit to help with the adhesive residue removal.
Shampoo with Silk Proteins: A superb shampoo for human hair systems. Adds strength and shine to the hair with its water-soluble polymer that forms a film on the hair to aid in wet combing. Also adds tremendous body & shine, leaving the hair feeling silky and soft and sums moisture with its contents of aloe vera gel.
Prelude Shampoo: Prelude® has a protein enriched formula that is perfect for light to medium cleansing. It's rich, mild lather works great on all types of hair and easily rinses out in the shower.
Euro Novelle Clarifying Shampoo: This shampoo was specially formulated for the deep cleansing of a human hair system. It will remove all sebum & dandruff and leave the hair super conditioned, with a beautiful new shine. Use it once per week on damp hair and immediately feel the herbal and vitamin ingredients gently cleanse the oils and every day hair-care build-up from each strand of hair.
Conditioning!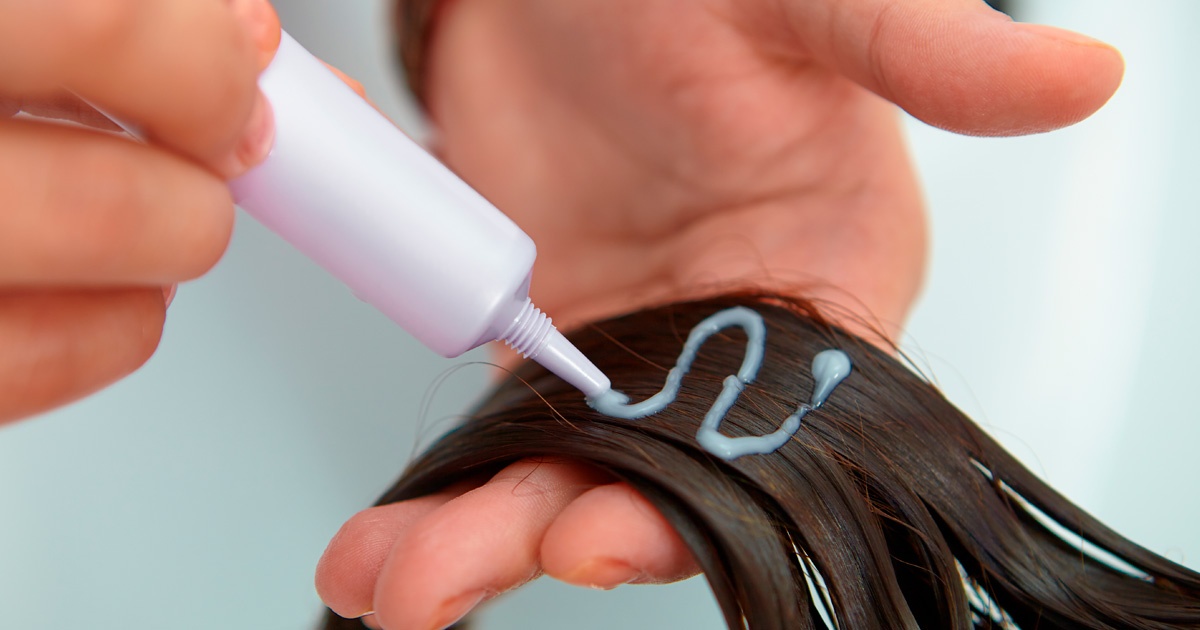 The secret to having a healthy, soft, and hydrated hair system is conditioning it! It is so useful that we even recommend using leave-in conditioners. You should apply it every day working it in into the hair, not the scalp or the base of the system.

Conditioners keep your hair feeling soft, they are super practical because they can be applied on wet or dry hair. For those that don't shampoo their hair every day, you can use a few squirts to your dry hair before combing to minimize pulling the hair out.
You deserve to achieve that same clean, pleasant smelling and fresh feeling that you get at the salons.
You don't have to wait until your next service, spend extra money and waste time. If you follow these tips correctly, you will be able to have breathtaking results from the comfort of your home, protect your investment and expand the lifespan of your hairpiece.
Got any other questions for us? Feel free to call us. We'll be more than happy to help you with any other persistent questions or doubts you might have.
Give us a call!
1-800-756-8585