By Jeff Waite on Jan 27, 2019 2:12:00 PM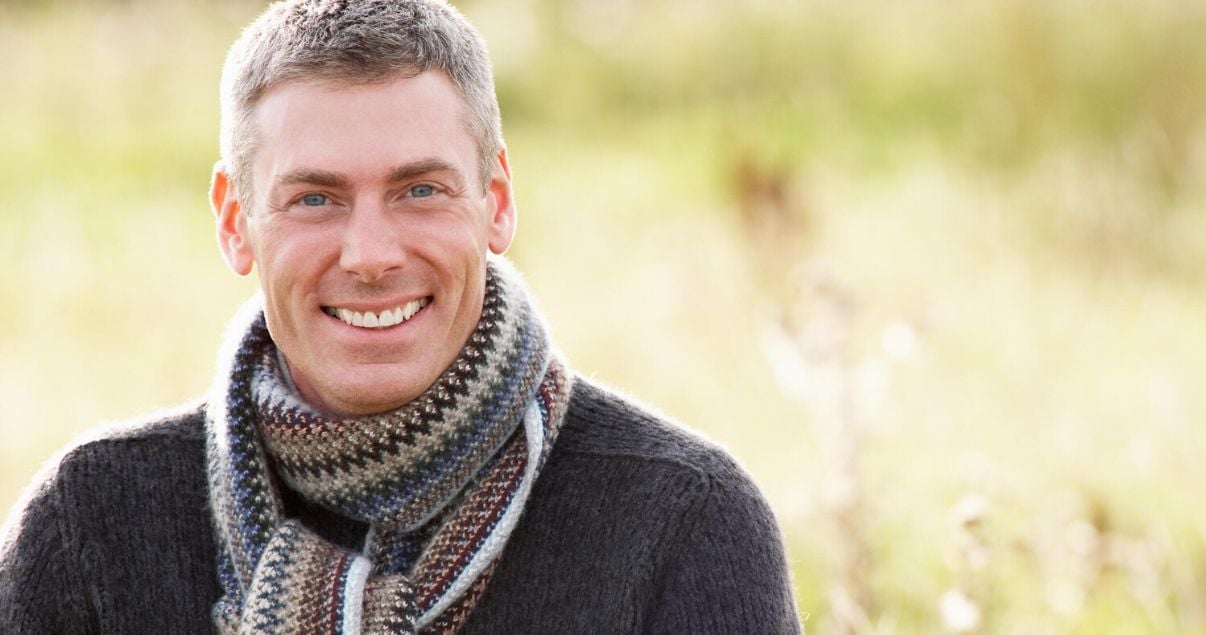 It would be amazing if hair systems could last forever, but we know that isn't the case. The overall longevity of any hairpiece will depend on a combination of factors — fortunately many of these you can control. Read on to find out more about how to extend the lifespan of your hair system!
Hair System Durability
If you have invested in a quality hairpiece, you should get between 6 to 10 months of use before having to replace it. If you do not take the proper hair system maintenance steps, you will get considerably less life out of your hairpiece — sometimes as little as only three months! Hairpiece durability is also greatly affected by different aspects of the system, including hair system base type, materials, daily use, attachment, maintenance, and cleaning.
Not sure which hair system is best for you? Check out our Hair System Buyer's Guide!
Hair systems with a mesh fabric base offer a more natural and undetectable hairline. They are also lightweight, cool, and in many cases, more comfortable. When it comes down to hairpiece durability, a mesh fabric base is more delicate and it reacts with body acids, resulting in damage to the hairpiece and eventual replacement. The most durable systems use polymers such as silicone or polyurethane, instead of mesh, as a base which creates the appearance of a scalp. Because of their durability, hair systems with polymer bases are recommended for those that want the longest-lasting hairpieces. Though they are durable, polymer bases can easily become hot and uncomfortable, and they also lack the natural look that mesh hair systems provide. Though the base type is a very important factor in determining hair system lifespan, the type of hair used in your system is also extremely important.
Hair Type
The type of hair used in your hairpiece will greatly influence the durability of your system. Many of the best custom hairpieces and stock hairpieces use quality human hair that is lightly treated, such as Remy hair. Many other custom and stock hair systems use low quality or highly processed human hair, artificial fibers, or animal hair. The pieces that have the longest lifespan are made using high-quality human hair that is lightly treated. These systems come in a large variety of textures, densities, colors, and levels of curls or straightness. Hairpieces made of low-quality hair or hair that has been treated with strong chemicals, bleached, or dyed have the shortest lifespan.
Hair System Care
The way that you care for your hair system is also a major factor in its lifespan. How you attach your hair system is also of major importance, hairpiece tape and metal clips are some of the easiest attachment methods and are also very gentle on your hairpiece. Meanwhile, more care needs to be taken when attaching your hairpiece with liquid adhesives. Though if you prefer glue, there is no cause for concern, just be sure that you follow the proper adhesive removal processes on a regular basis in order to prevent damage to your hairpiece.
Regular hairpiece maintenance goes beyond attachment and removal, it also includes upkeep and cleaning. The maintenance of the knots of your hairpiece is vital to extending the lifespan of your hairpiece — so important that we have written a whole post about it! You can also preserve the quality of your hairpiece by making sure to wash and condition it with the right products for your hair system. By taking proper care of your hairpiece, you will be able to prolong its useful life while maintaining its original quality and texture.
Extra Tips
There are also a few tips and tricks that you can incorporate into your hair care routine in order to further prolong the lifespan of your hairpiece.
Some things that are great for your hairpiece include:
Sleeping on a silk pillowcase
Conditioning frequently with the proper products
Brushing your hair system with a hairpiece-safe brush
Meanwhile, some things to avoid include:
Hair dryers (though they are safe if you use the 'cool' setting) and heated styling tools
Alcohol-based gels and sprays
Products that are not safe for hair systems.
Rough usage of your hairpiece
Poor maintenance
Sleeping in your hairpiece without following tips to reduce damage
Using brushes that are not safe for hairpieces
Swimming without following these tips to protect your hairpiece
Human hair is fragile, which means that even the most expensive, elaborate hairpiece will need regular & proper maintenance, and need to be replaced after a certain period of time. Taking proper care of your hairpiece and avoiding harmful habits that damage your hair system will enable you to extend its lifespan so that you can enjoy it for the longest time possible.
Got any other questions for us? Feel free to give us a call at our toll-free number.
We'll be more than happy to help you with any other questions or doubts you might have!
Call us toll-free:
1-800-756-8585