By Jeff Waite on Oct 12, 2019 5:25:10 PM
Are you nervous about swimming with your hair system? It's completely understandable if you feel a bit apprehensive before taking the plunge, however there's no need to worry!
You might have grown used to that feeling of sitting out while your friends and family enjoy diving in a pool or taking a dip in the ocean. As frustrating as it is to see everyone else having fun while you're sitting out worrying about wet hair or a wet hair system, there are plenty of solutions, so next time you don't need to miss out.
Wearing a hair system won't restrict you from your daily activities and enjoying any water based activities.
While we at Advent Hair are giving you the all-clear to get out there and enjoy swimming with a hair system in place, it is important to follow these tips to make sure you're preventing any adverse effects of water on the hair system.
With these tips you'll realize that swimming with your hair system is possible and what's more, you'll see that it needn't be ridden with anxiety either.
Water effects on a Hairpiece: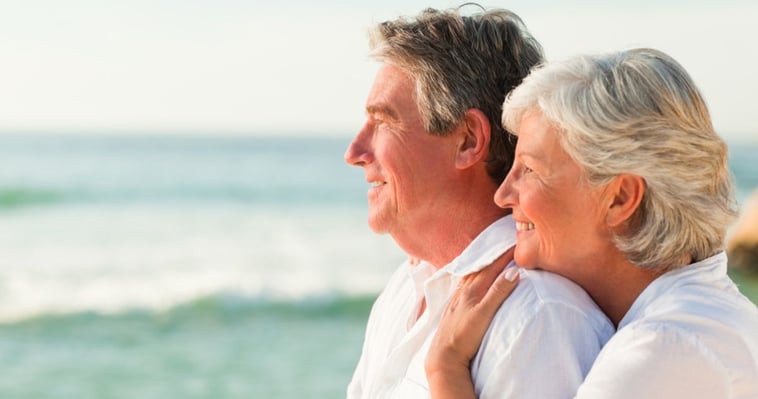 Wet hair needn't be a problem. While you might find it hard to believe that a wet hairpiece isn't anything to worry about, it's true that anyone using a hair system can get their hair wet without issues.
You might be wondering why swimming with your hairpiece is even an issue to consider in the first place. You're probably thinking that you wash your hair system all the time, even in the shower. Indeed a wet hair system isn't usually a problem. The key difference that you need to consider is the chlorine found in most swimming pools and the salt in seawater.
The last time you got out of a pool, you probably noticed how dry your skin felt. Chlorine is a harsh chemical that will dry out your hair system if it is not managed properly.
Another drying substance, salt will draw the moisture out of your hair system leaving it looking lacklustre and possibly even damaged.
To avoid the damage from both chlorine and saltwater make sure to thoroughly rinse your hair in freshwater both before and after swimming. Rinsing your hair before swimming will help prevent it from absorbing either too much salt or chlorine while you're swimming. You must also use conditioner to ensure the softness of system, you can find great products at our supply shop or even try out a homemade deep conditioner.
Is your hair system synthetic or human?
Before getting your hair system wet, it's a good idea to know whether your hair system is made of human hair or synthetic strands. Synthetic hair is not great with heat while human hair is more easily damaged by chlorine and saltwater.
Knowing this before you get your hair wet will help you decide on the right way to keep your locks looking their best. For example, you might be able to stay in the pool longer with synthetic hair but might not want to be in the sun for too long.
Use a separate hair system
It's worth setting aside a hair system specifically for the pool and if you go there often perhaps even a hair system for the beach.
When you're planning that beach day, think about which hair system you'll take with you. Avoid using your favorite one and try to use a hair system that you keep aside for swimming.
By saving your best hair system for days when you're not in contact with saltwater or chlorinated pools, you'll save yourself plenty of anxiety.
Right kind of adhesives
It might seem kind of obvious but before you dive into that pool make sure you're using an adhesive that is fully waterproof. Rather than using an adhesive that's suitable for longer duration, use an adhesive that is both strong and designed for time spent in the water.
You can opt to use an adhesive that is slightly stronger than your regular one. Try using an adhesive of max strength that will keep everything firmly in place.
If for some reason you're not keen on the idea of using an adhesive stronger than your usual one, you could try a swimming cap. Using a swimming cap will help protect your wet hair from excessive exposure to chlorinated waters or too much salt.
Take care of your hair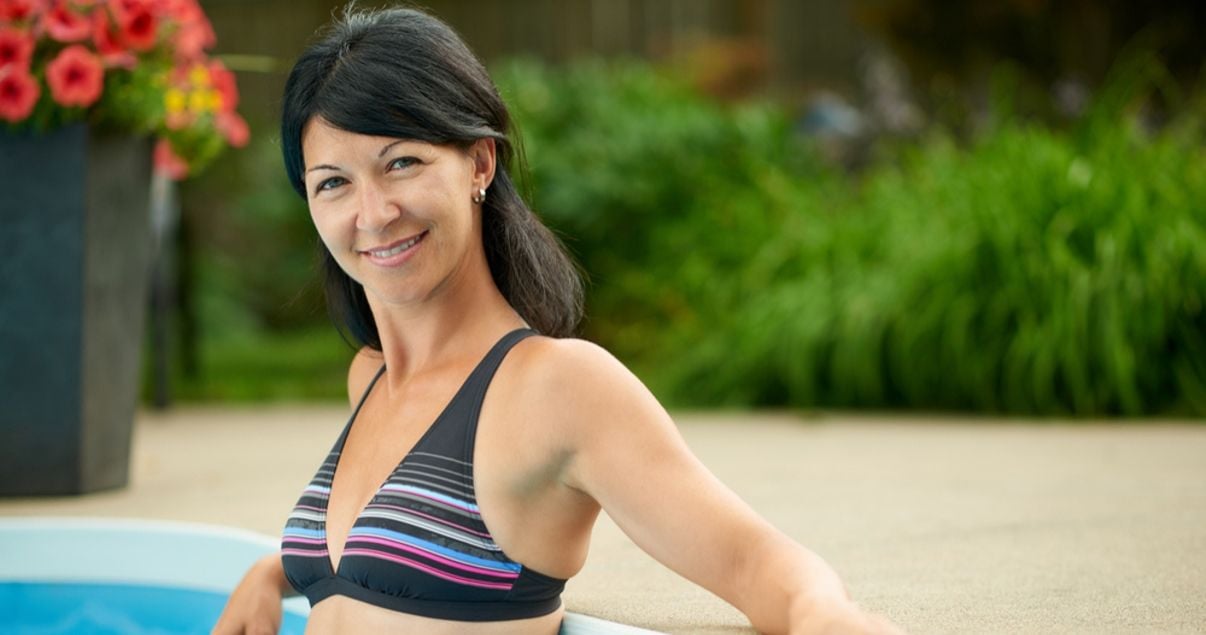 While you have a separate hair system for swimming and it's expected for it to be more damaged than your everyday hair system, it's still important to take care of your hair system. Your hair system for swimming will most likely not last as long as your other hair systems, but it's still important to take good care of it to prolong its lifespan as much as possible.
To reduce the effects of water on your hair system try using hair masks and conditioners. A hair mask is generally left in damp hair and is used to lock in moisture and repair dryness. It's a great idea to use a hair mask after swimming with your hair system.
Make sure to use plenty of conditioner to stop your hair system from overly drying out after swimming. Keeping your hair system moisturized will help prolong its lifespan and keep it looking its best.
Whether you have a synthetic hair system or wear a hair system made with human hair, it's important to know the difference so you can adequately care for your hair system after swimming.
It's a myth that you can't swim with your hair system in place, with a little bit of special care and attention it's easy to enjoy a day at the pool or beach without worrying about your hair system staying in place. Follow these steps carefully and you'll see that swimming with a hair system needn't be a hassle.
Got any other question for us? Feel free to give us a call at our toll-free number.
We'll be more than happy to help you with any other burning questions or doubts you might have!
Call us toll free
1-800-756-8585