By Jeff Waite on Apr 14, 2019 10:00:00 AM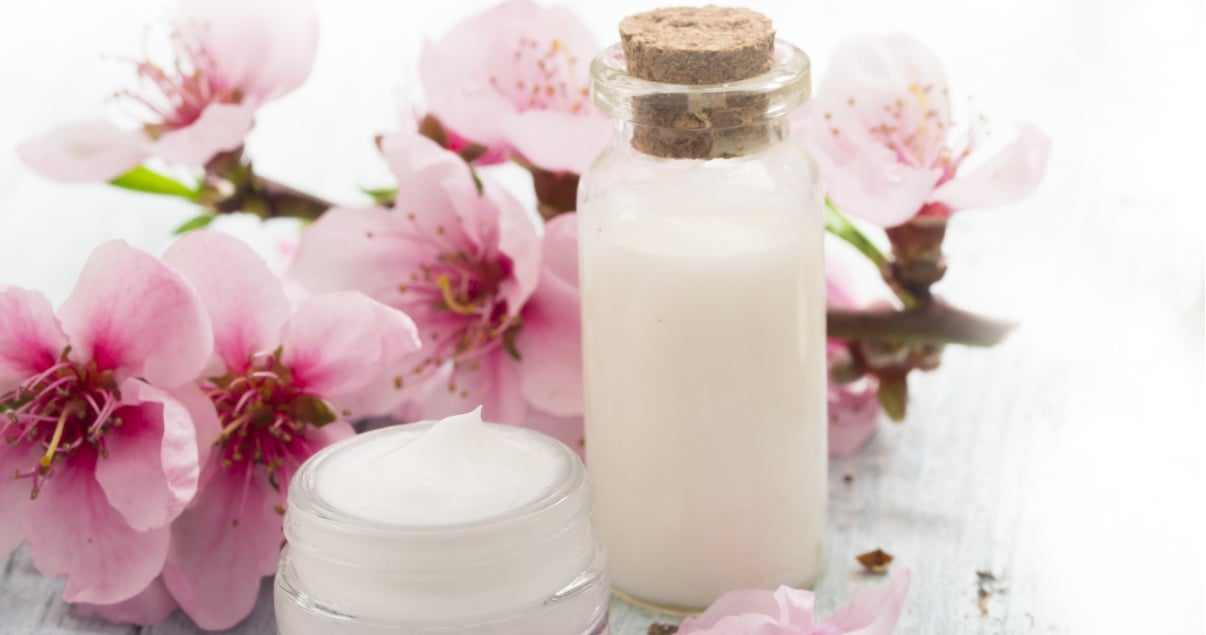 Psychology Today suggests that creating things yourself makes you value them more. You value it highly not just because you feel accomplished, but also because you know that you were precise and careful in creating it. What better way to appreciate your hair system than by making your nourishing styling cream?
In our prior post, How to make your own Homemade Shampoo? We talked about the importance of making great first impressions, and the benefits of homemade products in comparison to store-shelf items, especially when dealing with shampoo.
In today's post, we'll be addressing another big concern among hair system wearers: Can store bought styling products harm my hair system? The use of styling products among women is no secret, but recent studies from the international market research firm, Mintel, have shown a significant increase in the number of men who use styling products. Mintel's data also revealed that a substantial percentage of men are worried that these products may lead to hair loss.
Although styling products don't do much damage because their ingredients don't absorb into the scalp, they can still make your hair look dull if they're not regularly or adequately washed off. For hair system wearers, it's best not to wash your system daily, and it might prove difficult to remove styling products from your hairpiece.
That's why it's best to do away with store-bought styling products and go with natural styling creams made right at home!
Natural Styling Cream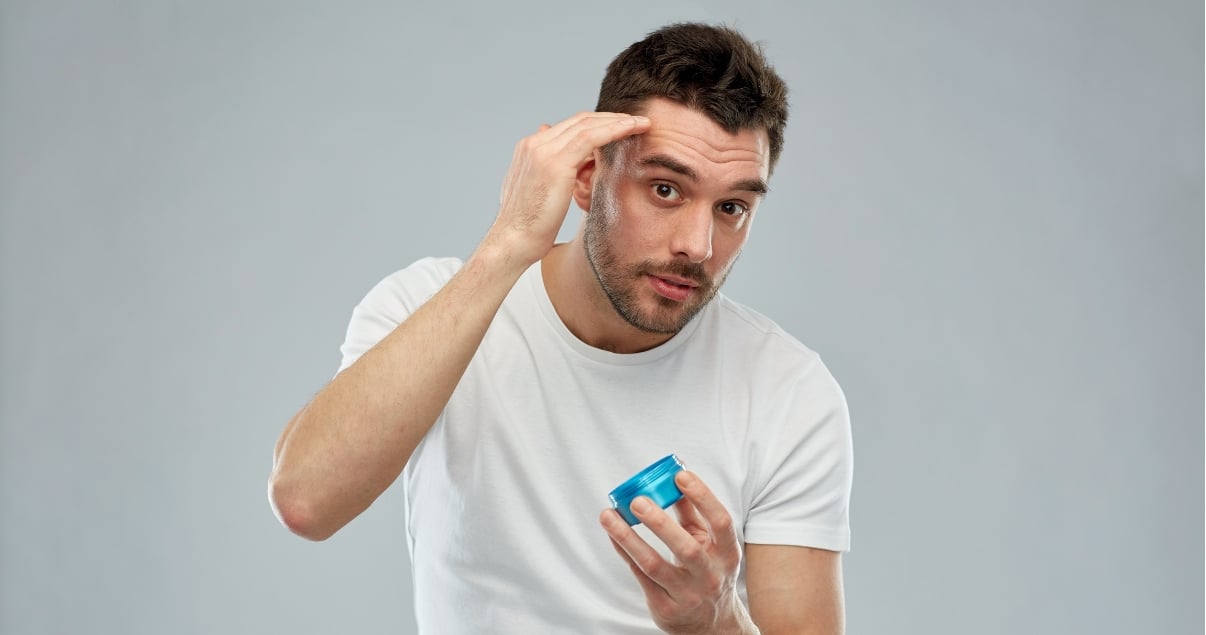 Natural styling creams are great because they can add shine, eliminate frizz, smooth curls, and even replace moisture lost from heat styling. Creating your own styling cream allows you to customize your product to satisfy your needs.
You can choose ingredients with nourishing and moisturizing properties and select essential oils that are good for your hair and scalp.
When you choose to use a natural styling cream, you avoid the chemicals and toxins found in store-bought products. For example, common chemicals found in hairspray are aerosol propellants, alcohol, formaldehyde, and artificial fragrance, which can cause low blood pressure, breathing difficulties, irritation of the skin or scalp, and other issues.
Hair gel's not as damaging as a spray, but it's pretty bad as well. Store bought hair gels usually contain parabens, propylene, formaldehyde, phthalates and other chemicals that are absorbed by your hands and scalp, which can cause adverse effects on your health in the long run.
Homemade Nourishing Styling Cream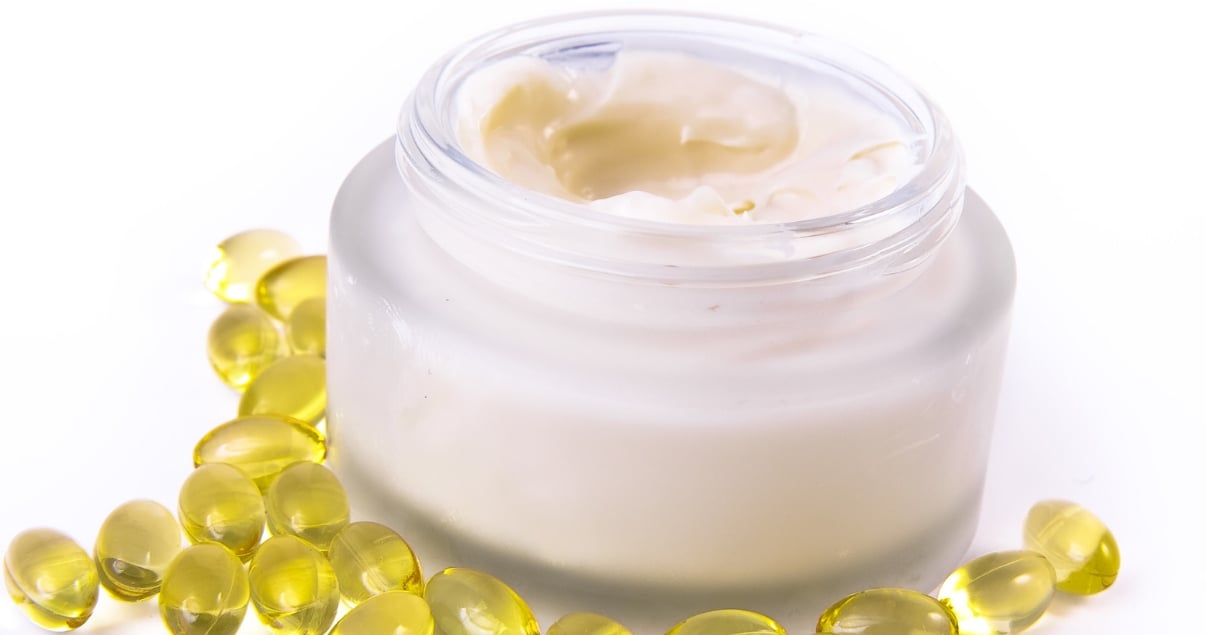 There are many recipes on the internet for natural DIY styling creams. They each have specific ingredients that meet different needs. Below you can find the recipe for a homemade nourishing styling cream.
Ingredients
2 tablespoons shea butter
½ tablespoon coconut oil
½ tablespoon olive oil
¾ teaspoon jojoba oil
¾ teaspoon sweet almond oil
½ tablespoon pure aloe vera gel
⅛ teaspoon Vitamin E oil
15-20 drops of essential oils
Instructions
Combine shea butter and coconut oil in a glass measuring cup or half-pint mason jar. Melt in microwave for a few seconds, or use a makeshift double boiler (fill a small saucepan with about 1-2 inches of water and set glass container inside, heating on low just until melted).
Add remaining ingredients and stir well to mix. Transfer to a small, shallow tin with a lid.
Refrigerate for several hours or overnight until mixture is cooled and set up. Remove from refrigerator and allow it to come to room temperature before using.
Store what you don't use at room temperature and use it within a month. Refrigerate any amount you can't use within that time.
A small amount of styling cream can go a long way.You don't want to use it in excess, so dip clean fingers into the cream and rub a small amount onto your hands. When applying the styling cream, make sure that your hair is completely dry or slightly damp. Keep in mind that if your hair looks greasy, it means that you're using too much.
Advent Hair offers a grand variety of hairstyles from which to choose from. Knowing your ideal hair system style is essential for fantastic styling!
Got any other question for us? Feel free to give us a call at our toll-free number.
We'll be more than happy to help you with any other questions or doubts you might have!
Call us toll free:
1-800-756-8585