By Jeff Waite on Nov 20, 2020 12:07:36 PM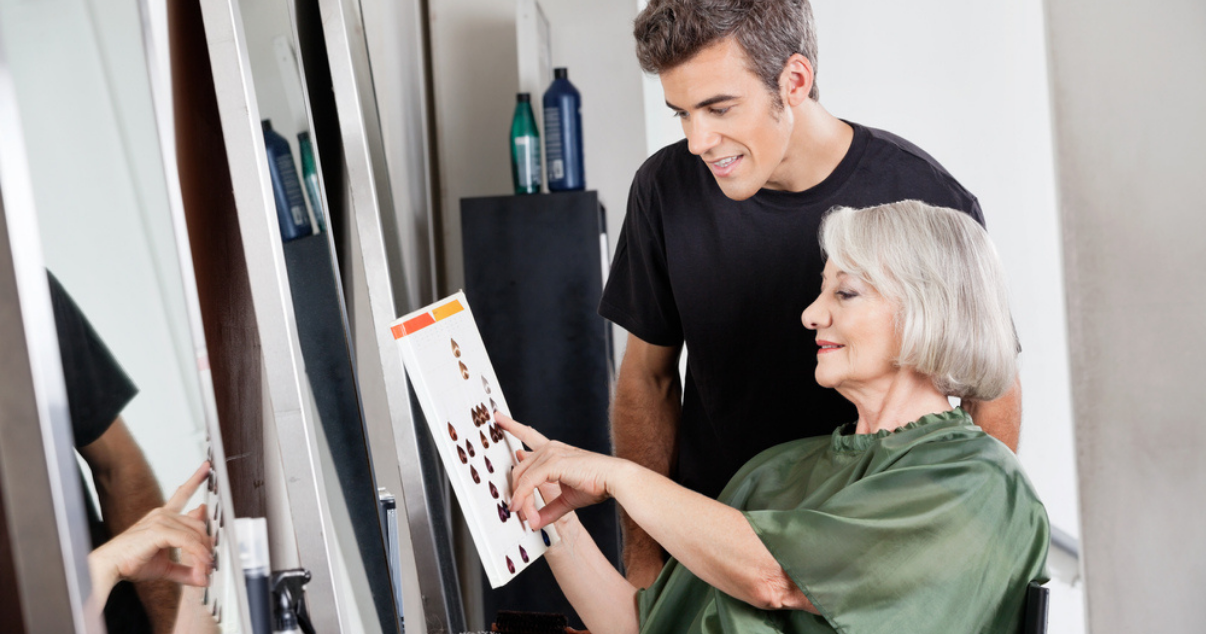 Changing your hair color is no easy decision to make! Especially when it comes to dyeing your hair replacement system. Dyeing your hair properly forms a part of hairpiece maintenance - it's important that you do it well to avoid damaging your hair system.
There are many reasons why you may decide to change or refresh your hair system color - special occasions, new trends, or simply because you feel like changing up your look.

However, if you don't want to accidentally damage your hair system in the process, it's important to have a clear understanding how to dye your hair system properly and have a clear idea of how you want your hair to look in the end.

The best hair color for you will depend on an assortment of factors including your personal preferences, skin tone, and your personal style. If you are looking for a more natural transition, you can choose a color that closely resembles your natural hair.
However, if you have a specific color in mind before ordering your hair system, it is always better to buy a hair system in your desired color to start with — avoiding the damage that dying can cause to your hairpiece. That said, if you have decided that it is time for a change, keep reading for more tips on coloring your hair system!
Use Professional-Quality Color Brands
If you have a natural hair hairpiece, the process for dying your hair is similar to that of dying growing hair. The first step being choosing a quality hair color that causes the least damage possible. Choosing professional-quality colors will guarantee a smooth application and natural look while keeping your hairpiece soft and smooth.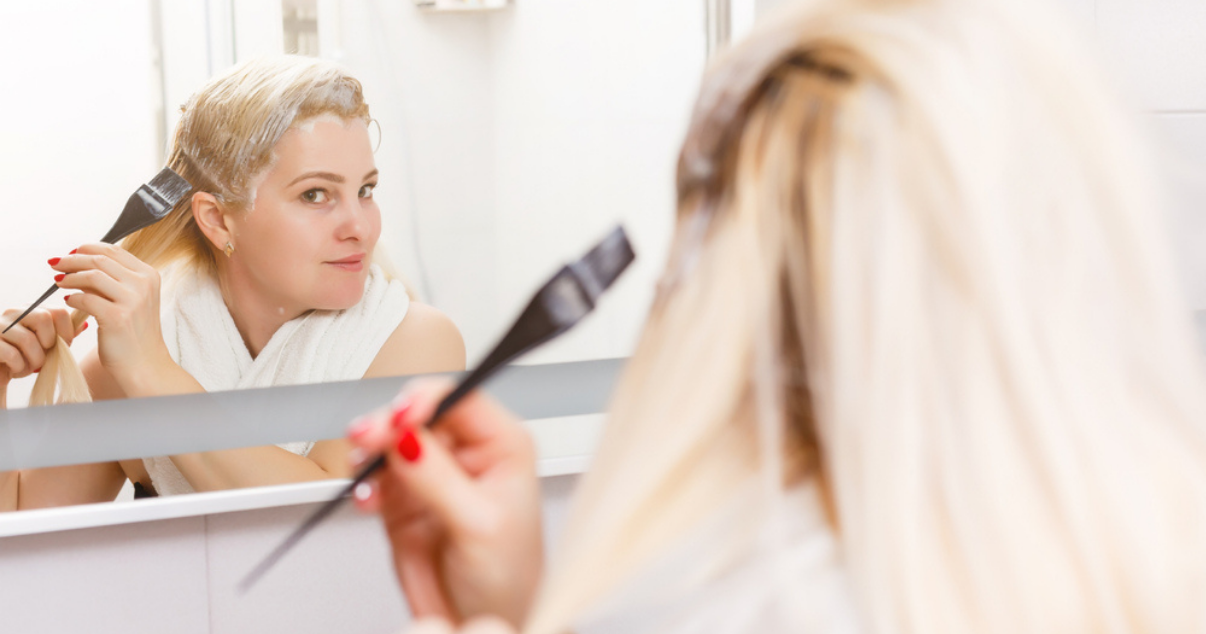 Dyeing Hair Replacement Systems
Keep in mind that is is always best to avoid lightening the color of your hair replacement system, as this generally involves using oxidizing agents (like bleach) that can damage and dry out your hairpiece.
If you are unsure if you would like a light or dar colored hairpiece, it is therefore always best to buy a light-colored hairpiece, and dye it darker if you decide to do so later on. That said, it is always best to avoid dramatic color changes or over two shades darker to avoid unnecessary damage.
Since your hair system is not able to rejuvenate and moisturize itself unlike growing hair, it is important that you treat it with the most care possible — especially when subjecting it to chemical dyes. Make sure that you don't wash it too much, make sure that you use sulfate-free and color-safe products and avoid chlorinated water. If you wear a lace hair system, take extra care during the dyeing process as they're more delicate than other hair units.

Before dyeing your hair system, take a look at a professional hair color chart to see what color shade you'd like to achieve.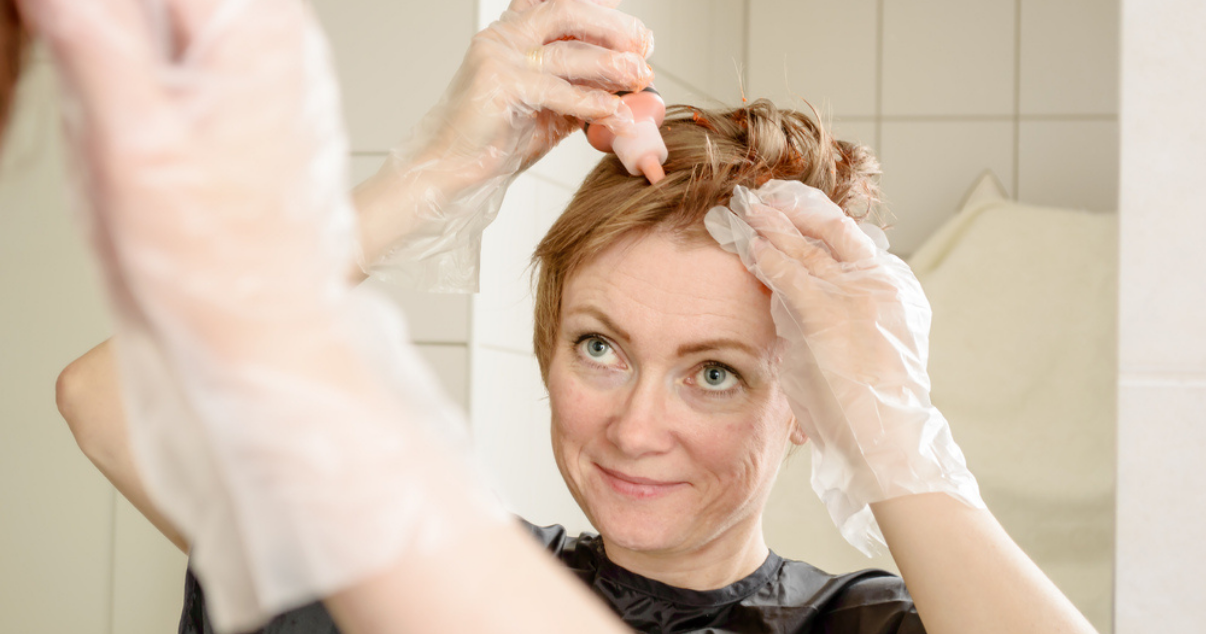 Step-by-Step Guide to Coloring Hair Systems
Here we're sharing all the necessary steps for successfully coloring your hair system.
1. Mix the Color Ingredients
Put your latex gloves on and mix the coloring agents. Make sure you use the correct quantities as indicated by the product's instructions. Mix with your fingers for one minute to ensure the right consistency of the coloring agent.
2.

Do a Strand Test
Strand tests are the best way to find out if the end color you've created is the one you're expecting and if your hair system will be able to handle the coloring process. Mix some dye in a bowl and apply it to a small strip of your hair system.

Keep in mind that this small testing area should be in a lees-obvious part of the hair system an limited to the tip of about 15 hairs, so that you can hide it or cut it out if the result is not what you expected.

Once you've given it enough time to develop, check to see if the color is the shade you wanted.
3.

Apply the Color
Use a metal comb to work the color mixture into your hair and make sure that you don't apply it to the hair system's base.
4.

Give it Time to Dry
The amount of time you need to wait depends on the color you're using so double check the product guidelines.

You should make sure to continuously check the color along the way so that you make sure to stop the coloring process once your desired color is achieved.
5.

Rinse Your Hair System
Once your hair system has taken on your desired color, it is time to remove the dye. Rinse your hair system thoroughly in warm water, then apply shampoo to the system and rinse it thoroughly following this step. Apply a color-safe conditioner, then rinse this out fully as well. Then dry the hair system with a clean towel.

Note that you may want to use a darker colored towel to avoid any dye transfer to a lighter-color towel.

6.

Take Time to Care for Your Color-Treated Hair
Just as with natural human hair, color-treated hair systems require a little bit of extra care. It's a good idea to start using leave-in conditioners along with color depositing conditioners to keep your hair system looking in top condition.

Pros & Cons of Dyeing Your Hair System
Pros
Enhance the look of your hair replacement system. Give yourself a fresh update to your look and feel your best.
Create the same look that you enjoyed with your natural hair before wearing a hair system.
Cons
It's harder to maintain colored hair replacement systems. Hair systems don't produce the oil that your scalp does, so it's important to keep it hydrated with a good hairpiece maintenance routine.
You shouldn't dye your hair system a color that is very different from it's original color and it's always best to dye them a shade or two darker as opposed to lighter.
Got any other question for us? Feel free to give us a call at our toll-free number.
We're more than happy to help you with any questions or concerns that you may have!
Call us toll free
1-800-756-8585