By Jeff Waite on Dec 2, 2018 10:00:00 AM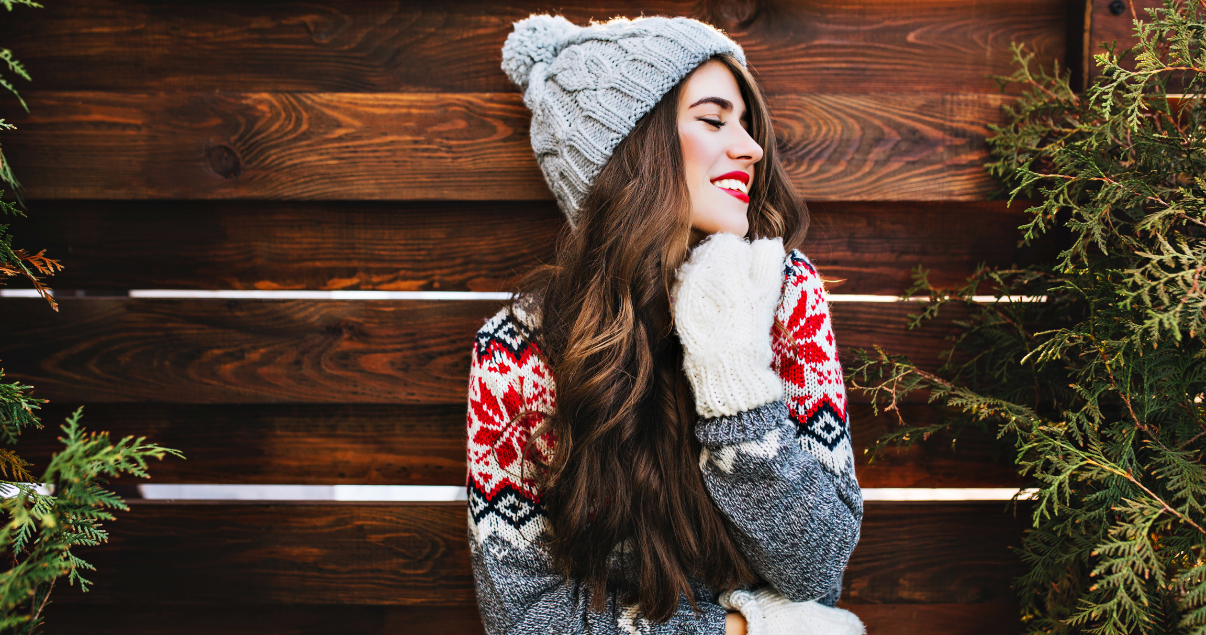 November, that in-between month where fall still persists and the past summer feels closer than the next one, has passed. And with the 12th month of the year, comes Winter, with its short days and chilly weather in the tail. The billions on the northern hemisphere bracing for snowstorms and icy outdoor excursions prepare by breaking out winter coats, thick hats, and insulated gloves.
But what about protections for your hairpiece? How should one go about winter with the intention of protecting and taking care of your hair system?
Well...We're glad to tell you're in the right place!

Winter weather has the potential to do severe damage to hair extensions and hair pieces, as some materials fair worse in colder, inhospitable temperatures. To ensure that your hairpiece stays as fresh and healthy-looking as possible, you're gonna have to take some simple precautions.
You'll be happy to hear that none of these steps takes that much effort at all - in fact, you might be doing them already, without even knowing!
Winter air = dry hair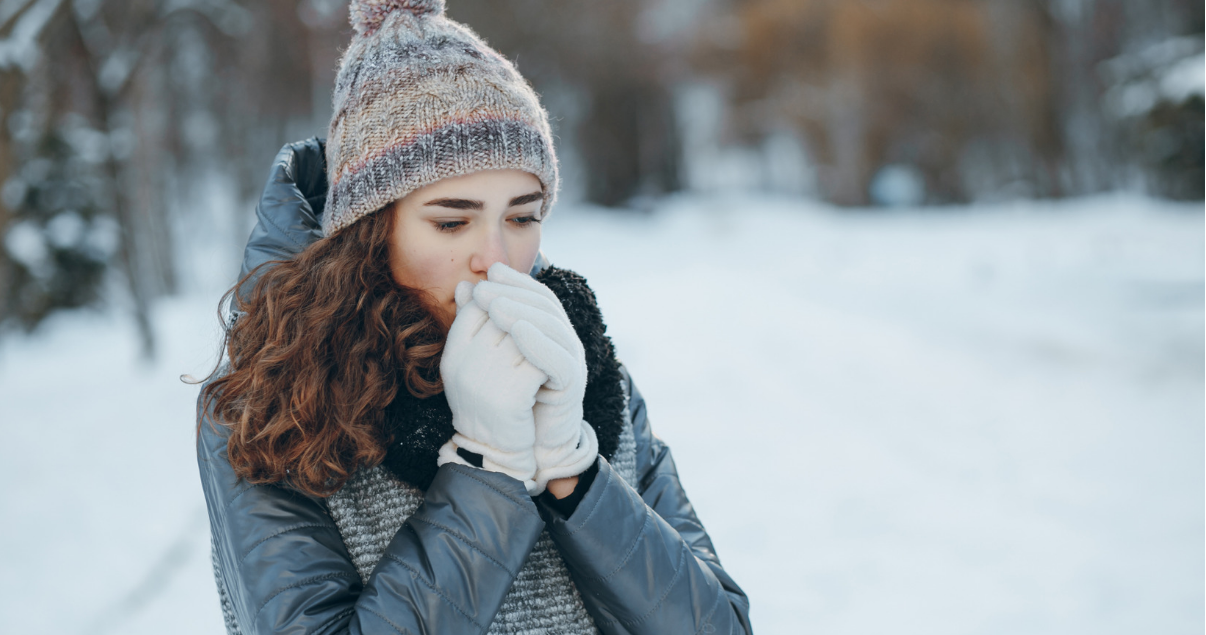 When examining the elements of winter that make for potentially tricky hair care, you must first look to the air. Winter air (aka cold air) is notorious for being dry, dry, dry!
Not only can this wreak havoc on our skin (drying out, flakiness), but also on our hairpieces, doing the exact same damage it does to our skin by sapping the moisture out from it causing an unhealthy, unattractive appearance.

So, in addition to your regular shampoo and conditioning routine that you practice year round, you are going to need to add on a few extra steps to ensure that those extensions stay the right amount of moist. We recommend that during the day, and especially on cold ones where you might be spending some time outside, you use a leave-in condition.
This will not only keep your hair system thoroughly moisturized but also tame any unwanted frizz that might happen because of dryness.

It's also a good idea to give your hair system a deep condition treatment at least once a week to fortify the strands and leave your hairpiece with a permanent moisturized base for the rest of the week.
When trying out a deep condition treatment, you can use a hot oil treatment or a hair mask, but just make sure that you don't apply it too close to your hair extensions' or hairpieces' bonds.
Styling in the winter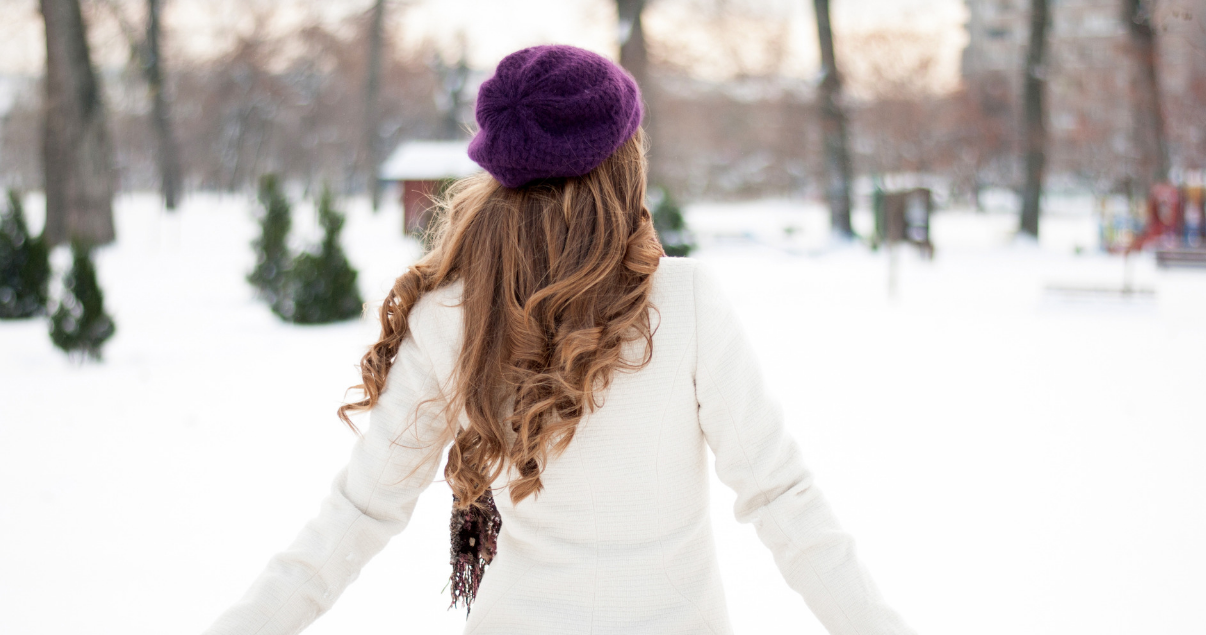 We've definitely thought to ourselves, "Well if the cold air of winter dries my hair out, then I should probably use plenty of heat when styling my hairpiece."
It certainly seems logical, but unfortunately, it's just not true. Trust us. If you choose to use heat-based styling tools and up the temperature because of the season, you might be wreaking havoc on your hair extensions, especially if they are already dry from cold air. Adding heat to an already dried out substance could seriously alter your hairpiece and create heat-induced warpage.

Ok, so we've walked through what not to do when styling in the winter...but what about tips and tricks to do it right?
Well, first off, the best way to avoid damage when styling is to make sure the tools you are using are the right ones for the job.

A diffuser is probably going to be your best bet to make sure that you aren't damaging your hairpiece while styling in the winter.
A hair diffuser is an attachment designed to disperse the airflow of a blow dryer and spread it over a larger area. By using a diffuser, you can ensure that the hot air of a blow dryer is not concentrated, therefore avoiding heat damage to your hairpiece.
But if you don't have a diffuser, any hair styling tool that features ceramic plates will keep your hair from being exposed to too much heat. Just remember that winter = dry air, and heat + dry hair = a mess.
Got any other question for us? Feel free to give us a call at our toll-free number.
We'll be more than happy to help you with any other burning questions or doubts you might have!
Call us toll free
1-800-756-8585