By Jeff Waite on Jan 3, 2020 7:44:57 AM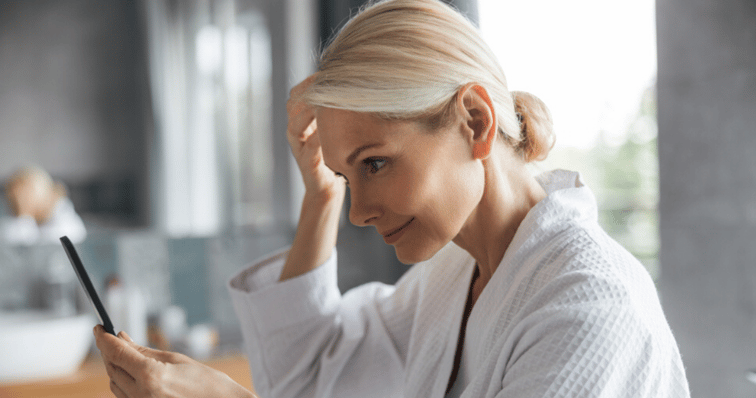 Let's say you just bought your new hair system, you've read tons of information on what you need to take care of it and you've got all the products to make it happen. But the time has come to actually put it on, and now you're home thinking; how do I do this?
You've got two choices: tape or glue.
Or perhaps you're accustomed to using tape, but want to try something new. You do some research, you look up the pros and cons, and finally decide to give liquid adhesives a try. So, how do you do it?
Don't worry! We created this beginner's guide thinking of all you newcomers to hairpiece liquid adhesives. We´ll walk you through the process step-by-step and recommend different types of hairpiece liquid adhesives for different lifestyles and preferences.
Before getting your hair system on, you want to make sure you have the liquid adhesive that fits your needs.
Type of Hair System Adhesives
The all around hair system adhesive
It's important to consider the construction of your hair system when choosing a liquid adhesive for your hairpiece. The Sigma Bond is a safe bet for mostly all hairpiece types. It is an acrylic-based adhesive designed specifically for lace front hair systems, that can also bond lace and poly based hair systems to the skin.
For the physically active
If that's not really your main concern, but instead you need a hair system liquid adhesive that can keep up with your intensive cardio sessions, the Ghost Bond Adhesive is easy to apply and can handle sweat, heat and humidity.
Sensitive skin hairpiece glue
But if the health of your skin is your top priority, then Perma Rite #1 Plus will suit you perfectly. It's a non-sensitizing, non-irritant and hypoallergenic adhesive, perfect for those with sensitive or dry skin.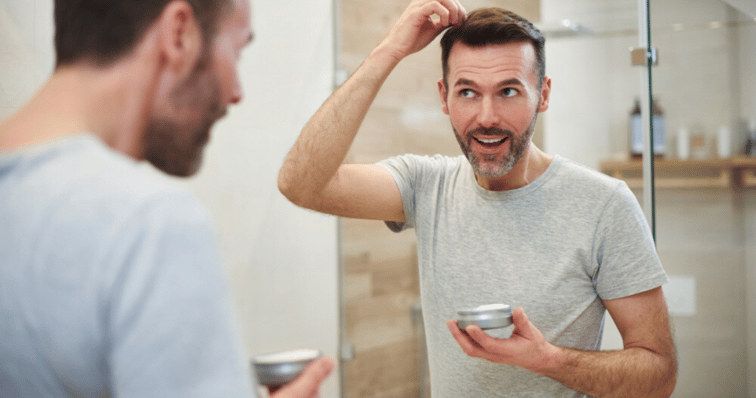 Moisture control hairpiece liquid adhesive
What if your skin tends to be on the oily side? Then you should give Ghost Bond XL a try; it has the same qualities as the Ghost Bond Adhesive, but adds some extra moisture control for oily scalps.
As you can see, there are lots of liquid adhesives out there. Once you decide which one is a perfect match for you, then you're good to go.
---
How to attach you hair system with liquid adhesives
Once you have your glue here is how to attach your hair system with liquid adhesive.
1.Clip your hair out of the way.
This will give you a clear view of your hairline and keep things from getting messy.
2.Prepare your skin.
Remember, you'll be dealing with liquid adhesives so this is really, really important. We can't stress this enough, prepping your skin is key. Here's how:
Make sure the skin around your hairline is clean
Apply a scalp protector where you would apply the liquid adhesive for your hair system. Scalp protectors shield your skin and prevent it from suffering irritations that could be caused by the glue. They also improve firmness, which is always a plus.
We recommend Vapon's Skin Pro Scalp & Skin Treatment to get started on scalp care while using hair system liquid adhesives. It removes dirt and oil from your skin while protecting your scalp and allowing a superior hold with all types of adhesives.
3.
Apply the hairpiece liquid adhesive
Now that your skin is ready, it's time for the glue. Apply a thin layer around your hairline and the rest of your scalp and let it dry for a few minutes, then tap it gently with your fingers so you're sure it's ready. If it feels sticky instead of wet, you're good to go.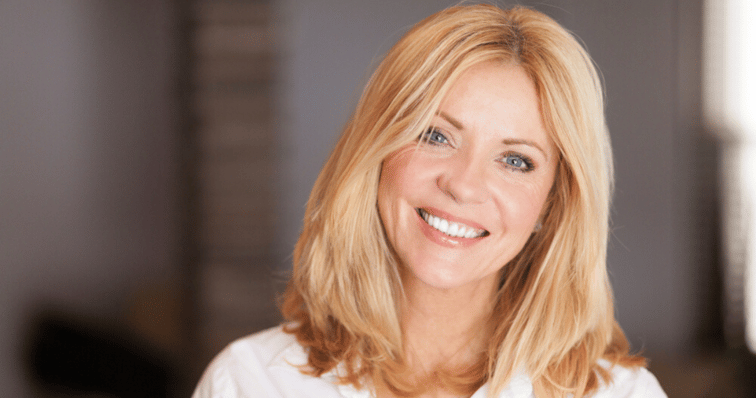 4. Glue your hair system in place
Time to put on your hairpiece. Setting your hair system into place can be a bit intimidating, and as we've said before, we're here to walk you through the process and make it as simple as possible. Keep in mind that it might take a few tries before you master the art of placing your hair system perfectly. Practice and patience are your new best friends.
It goes without saying that what you should aim for it to look as natural as possible, and the perfect way to do it is to keep your hairline in mind. The trick is to hold your hairpiece by the front and place it on your natural hairline, then roll it back and shift it until you feel that it fits correctly. You can set the liquid hairpiece adhesive by pressing it down with your fingers or you could also use a comb for more precision.
Once your hair system is in place, run your fingers across the edges to check if you missed anything. If you did, don't panic, just lift the section as high as you can and apply liquid adhesive to the area.
If you still feel like there are other areas that could use some extra hairpiece adhesive, you're free to apply some more; remember, not all hair systems are the same. Keep your hairpiece liquid adhesive handy for touch-ups and remove any glue residue that may remain.
5. Let your hair system adhesive dry
Once you're done, it is completely normal that your hair system looks a little off, but don't worry, give the adhesive a few minutes to properly dry, and then you can brush it and style your hair system as you wish.
All set! You're ready to go out and face the world.
Got any other question for us? Feel free to give us a call at our toll-free number 1-800-756-8585. We'll be more than happy to help you with any other burning questions or doubts you might have!