By Jeff Waite on May 7, 2021 11:35:04 AM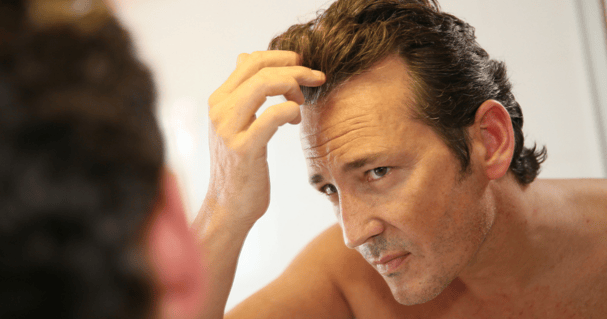 Most of us take our hair for granted...that is until it's gone. Even though hair loss is a natural process that signifies aging, those of us who suffer from losing hair know that it can take a huge knock-on to our self-confidence. For many men hair loss leads to shame, anxiety, and varying degrees of depression; unsurprising considering we live in a culture that is obsessed with youth and unrealistic standards of beauty.
With growing anxiety and desperate Google searches to find a solution, it is easy to jump to the conclusion that hair transplants for men are the obvious way to go. To be fair, thanks to continued research and technological advancements, they can actually look pretty good these days. But before hastily calling up and making an appointment with the first surgeon you find, we encourage you to take a moment to stop and think.
Do you understand exactly what a hair transplant is, what the surgery entails, and the possible short and long-term effects? Have you considered whether it is the right treatment for your specific hair-loss situation? Have you looked at the other alternative men's hair replacement systems available?
We're here to tell you the little-known truth about hair transplants for men and show you that there are plenty of alternative hair replacement systems out there.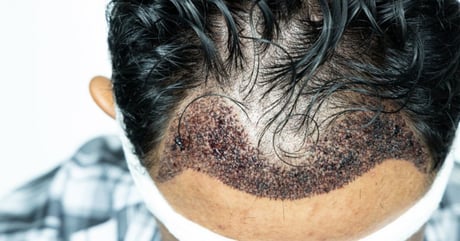 What are hair transplants?
A hair transplant is a type of surgery that takes hair from a part of the body, usually the back of the head where hair growth is thick, and grafts it to the thinning or balding part of the scalp.
What happens during a hair transplant?
There are two methods for hair transplants: follicular unit transplantation (FUT) or follicular unit extraction (FUE).
FUT involves:

The removal of a strip of skin from the back of the head where hair is still thick and growing.
The removed section of the scalp is then cut carefully into lots of tiny pieces called grafts.
The grafts are then inserted into the part of the scalp where hair is no longer growing.
FUE involves:
The removal of individual healthy hair follicles from the back of the head through hundreds of tiny punch incisions.
Tiny holes are made in the part of the scalp where the hair isn't growing.
The healthy hair follicles are placed into the holes.
Both hair transplant methods can take several hours to complete and you may require three or four sessions to achieve the desired results. You will also have to wait several months between each surgery to allow each transplant time to heal.
What can I expect immediately following the hair transplant?
You will probably have a sore scalp following the surgery so your surgeon will prescribe:
Medication to reduce the pain.
Antibiotics to prevent infection.
Anti-inflammatory medications to reduce swelling.
Medication to stimulate hair growth such as

finasteride

(Propecia) or minoxidil (Rogaine).
The transplanted hair is likely to fall out a few weeks following the surgery. This is normal, as the hair is making way for new hair growth which can take up to 18 months for the hair to grow after surgery.
What are the side effects?
Short-term side effects include:
Pain, bleeding, and itching.
Scabbing and pus drainage around the treated areas.
Infection.
Swelling of the scalp.
Loss of sensation, or numbness around the surgical sites.
Inflammation of the hair follicles, known as folliculitis.
Tufts of hair that look unnatural or don't match the surrounding hair.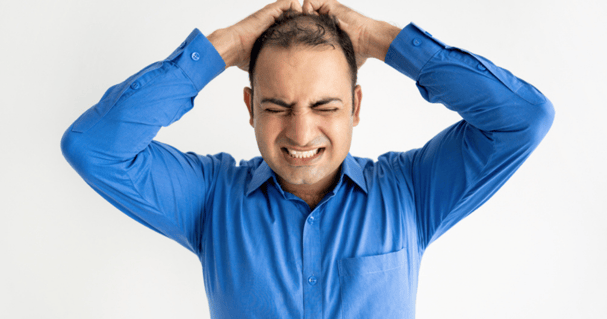 Long-term side-effects include:
Scarring. Like most surgeries, you can expect some scarring in the treated areas.
Continued hair loss in non-treated areas. Hair transplants are considered to be a permanent solution to hair loss, however, you will need a combination of laser hair therapy, Propecia, and Rogaine to strengthen the newly transplanted hair follicles and to help slow down the loss of hair in non-treated areas.
Hair-growth medication is not guaranteed to work. Several testimonials argue that Propecia, Rogaine, and other hair-growth medicine do not always work and instead lead to thinner, de-colored, and unhealthy hair.
The hair donor area will eventually thin and leave a visible scar or pock-mark dots on your scalp. This is the most common objection amongst testimonials who have already undergone hair transplants.
A large hole in your wallet! Hair transplant surgery is a long and expensive process that does not guarantee long-term success. If spending lots of money is not an option for you, there are lots of hair systems that are just as good, if not better, and more cost-effective.
Before jumping into the surgical chair, we encourage you to do thorough research, look for a highly recommended professional surgeon, and discuss the expected results and all possible side-effects, long and short, in order to obtain realistic expectations.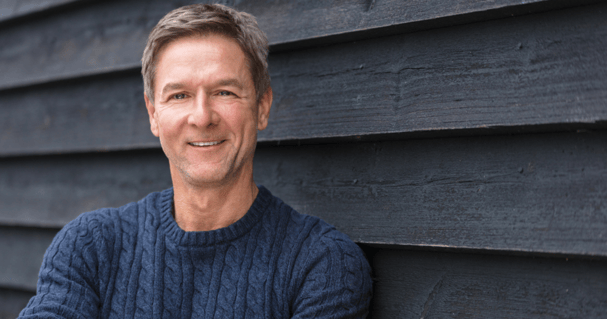 Are there alternative hair replacement systems?
Yes! If embracing your baldness is not for you, and you've been put off the idea of hair transplants, there are a number of non-surgical hair replacement systems that achieve even better results. Men's hair replacement solutions include both custom-made and pre-made stock hair systems that include a range of colors, densities, lengths, styles, and base and hair materials.

Custom-made hairpieces are the best hair system for you if you want a tailor-made men's hairpiece with specific, fine-tuned features that are important to you:
Varying amounts of grey hair and density anywhere on the hair systems.
Highlights either blended or chunked.
Undetectable hairlines that guarantee a natural look to make you feel your best.
Selection of every type of hair system including full-size caps, ¾ caps, top-of-head, and integration pieces.
They take 6-7 weeks to build for you.
Pre-made stock hairpieces are pre-manufactured using popular base materials. If you're looking for a quick and budget-friendly solution, this could be the best men's hair replacement system for you:
The base sizes range from 7" x 9" thru 8" x 10" with various different attachment styles available.
The larger size is the most popular, and it can be trimmed down to a smaller size if needed.
Many colors and grey combinations are available.
They can be delivered within 7 days, which means you can be wearing your new hairpiece in no time at all.
It is a good option if you are experimenting with hair replacement systems for the first time and want to get a sense of what you like before committing to just one specially designed custom-made hair system.
Compare a hair transplant before and after with alternative hair replacements for men, and you will see that the best hair system does not require undergoing years of painful surgery and damaging your bank balance. Better yet, hair systems allow you to change your hairstyle with very little effort, and with proper hair system maintenance, they are long-lasting and require a minimal change in your daily routine.
This feeling of self-confidence and personal identity begins on our website, where our blogs tell you everything you need to know about hair replacement systems, followed by purchasing a hair patch for men online. It's easy once you know-how, and we're here to help you every step of the way to find the best men's hairpieces to suit your individual needs, and make you feel and look your best!