By Jeff Waite on Oct 7, 2022 12:19:00 PM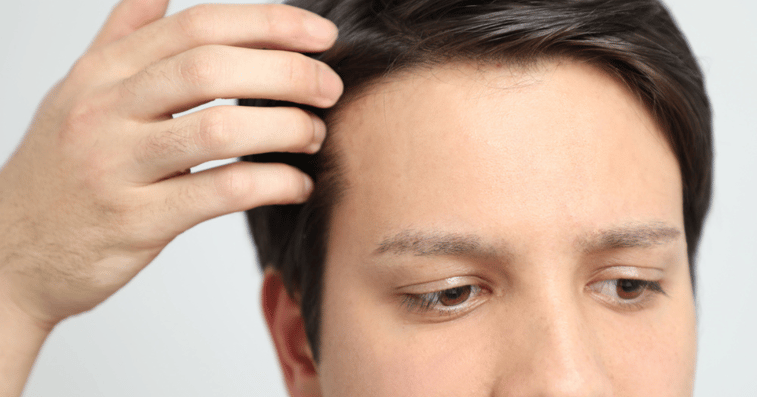 Is your favorite hairpiece starting to show signs of wear and tear? Before you say your final goodbyes and buy a replacement, have you thought about sending it to our wig repair service? Our hair experts have the skills and specialist knowledge to bring your old hair system back to life, even if you didn't get your hair system from Advent Hair.
We believe our hairpiece repair service should always be your first port of call, especially if your hair system is under five years old. As well as being a more accessible and cost-effective option, you'll be stunned by how our hairpiece repair can get your hair system looking as good as new. And, if, following inspection, our specialists think your hair system has passed the state of repair, we can bring it back to life another way. Advent Hair is an expert at recreating any hair replacement system to the utmost precision, including hair systems for men or women, natural human hair wigs, and even the finite unique details of a custom wig. So, either way, you'll have your old hair system back and look as good as new - it's a win-win!
How does the Advent Hair Hairpiece Repair Service work?
Step 1: Prepare your hair system for repair.
First things first, you'll need to download and complete our hairpiece repair form. Once that's ready, it's time to prep your hair system for sending. All wig repairs and maintenance must be performed on a clean hair system, so give your hair system shampoo and condition, and make sure to remove all tape and adhesive residue.
All squeaky clean? Great! Send it over with the completed repair form, ready for scrutinization by our specialists' beady eye.
Step 2: Advent Hair will contact you
Sit tight. Once we receive your non-surgical hair replacement, we will examine it and contact you directly via phone or email to discuss the details of your hairpiece requirements. We will also provide you with a final quote for the repairs. Once you give us the green light, our hairpiece repair experts will get to work!
How can I calculate how much the hairpiece repair will cost?
The repair price is determined by hair length and the extent of the hair system damage. To give you a broad idea, to add hair, you're looking at a minimum cost of $230. For hair longer than 6-inches, add on an additional $20 per inch. Most other repairs, like a new lace front or material repairs, are priced under $50, so either way, you're quids in! Check out our website for more info.
ATTENTION! Throughout October, we have a Free Repair Offer: when you buy a hair system, you get a free hairpiece repair service for an old hairpiece. You're practically getting two for the price of one - pretty good, right?
Though few and far between, there are some circumstances where we don't recommend repairing your hairpiece. For instance, if your hair system requires too much hair to constitute a new unit or your polyskin perimeter has an extensive rip. In such cases, we will likely recommend replacing your hair system with a new one.
Please note all hairpiece repair jobs take between 8-10 weeks to complete, so we recommend you have another hair replacement system on standby in the meantime. Trust us; it's worth the wait!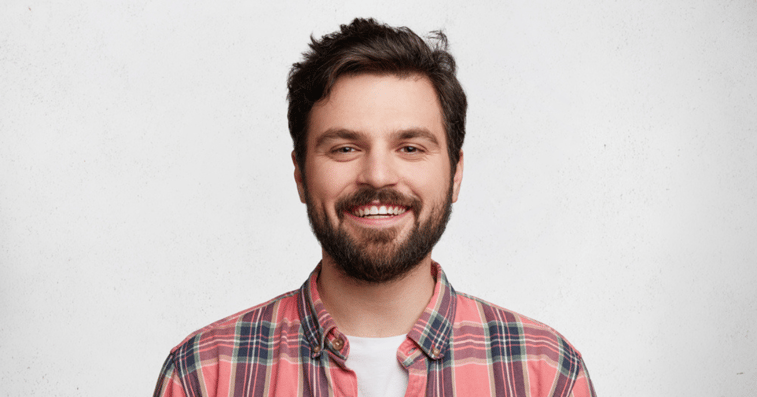 Check out what our customers have to say about Advent Hair's Hairpiece Repair Service:
"Easy peasy; just sent them in, got a quote, and a couple of months later they arrived all refurbished." - Anonymous.
"The repair was faithful to the original unit. The added hair matches perfectly and feels very natural." - Anonymous.
"Advent makes excellent quality hair systems and totally undetectable repair units. The repair units look like a brand new custom units. I have been a hair wearer for 40 plus years and am really careful of what I will wear...." - Anonymous.
"It was so much faster turnaround time and makes use of a base that was still in very good shape, and it's much cheaper than purchasing a new unit. I am grateful the repair service is offered. I have not found that available at many sites." - Anonymous.
"Repaired wig arrived looking absolutely brand new. Great attention to detail and outstanding service." - Anonymous
"My experience was very good. Jeff's a Great guy, very knowledgeable & informative. His years of experience shows... Advent Hair's customer service is above grade & Jeff's integrity is a welcomed breath of fresh air!" - Rich R.
"The hair and color are great. Matches my gray and color spot on. Plenty of hair added too. Very satisfied with the repair." - Anonymous
Do you have questions or need more information about our hairpiece repair service? Don't hesitate to contact Advent Hair for help and guidance as you start to explore options for repairs and spare hair systems.
Our website provides answers to FAQs and has a resources section with buyer's guides and blogs. There, you'll find everything you need to know about buying hair systems for men and women and top tips about hairpiece attachment and wig care and maintenance.