By Jeff Waite on Sep 9, 2022 3:00:00 PM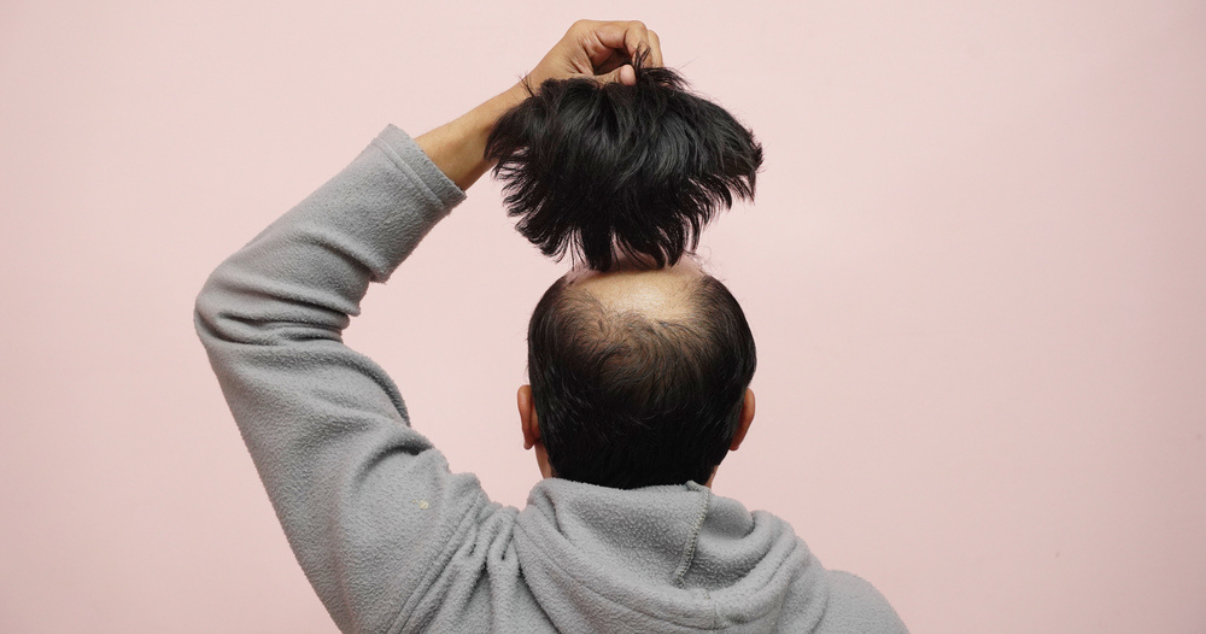 The two main hairpiece attachment methods are liquid adhesive and toupee tape. Both options have their pros and cons, and ultimately it comes down to personal preference and lifestyle choices.
Here are some questions to get you started: Do you want to remove your hairpiece at night or forget about it for a few weeks? Are you physically active? Do you frequently participate in water-based activities or live in a hot and humid climate? Do you have sensitive skin? What is the base of your hair system made of?
Have you jotted down the answers? Great! You're one step closer to making an informed decision. Read on to see what our hair experts think about each hairpiece attachment method.
Toupee Tape
Toupee tape is a transparent, two-sided tape that sticks to the skin and the hair system. It is available in rolls, pre-cut contours, and mini taps to accommodate every hair system shape and size. Toupee tape typically comes in several liner colors - red, white, brown, and blue - that indicate the degree of tackiness, making it suitable for both day and permanent wig wearers. The versatile hairpiece attachment method is compatible with any base material.
Durability
There are two types of toupee tape: daily tape and extended wear tape. Daily tape is the most common attachment method for day wearers because it has the lowest strength and is easy to remove. Walker's No Shine Tape and Blue Lace are great daily tape options for lace and Fine Mono bases. Avoid using tapes with a shine for lighter-density hairpieces, as they will be visible. Toupee tape may not be the most natural-looking option for the front hairline.
Extended wear tape can hold your hair replacement system firmly in place for between one to six weeks, depending on the level of adhesion. Euro Flex Tape will hold the hairpiece in place for three weeks and has small holes along the tape, allowing the scalp to breathe. True Tape's Super Tape, Walker Tape Ultra Bond, or Max Adhesives Prodigy Tape are also reliable options for extended-wear bonds.
Attachment
Toupee tape tends to be quicker and easier to apply and remove than liquid adhesives, making it a popular choice amongst first-time wig wearers. Simply place the tape, attach the wig to your head, and let it cure. If you make a mistake, apply Walker's Tape Weft Release Drip to loosen up the hold enough to adjust it into the correct position. Take care when removing the hair system and tape to avoid unnecessary tears, especially with thin, delicate hair systems. While hairpiece tape is easy to use and guarantees a secure attachment, removal can be more time-consuming as bonding tape tends to leave a gooey residue on the scalp. An adhesive remover like Walker Tape Solvent Adhesive Remover will help ease the process.
Health
Daily hair system wear is popular amongst people with sensitive skin as tape tends to be less invasive and aggressive than liquid adhesive. Toupee tape is not flammable, and fewer chemicals are used to produce it. Any remaining chemicals dissipate during the manufacturing process, reducing your exposure to them. Toupee tape is breathable as it doesn't cover every inch of the skin like liquid adhesive.
Conclusion
Pros:
Suitable for sensitive skin
Daily and extended wear options
Cons:
Careless removal may cause damage to the hair system base.

It may be visible with light-density hair systems or in the front hairline.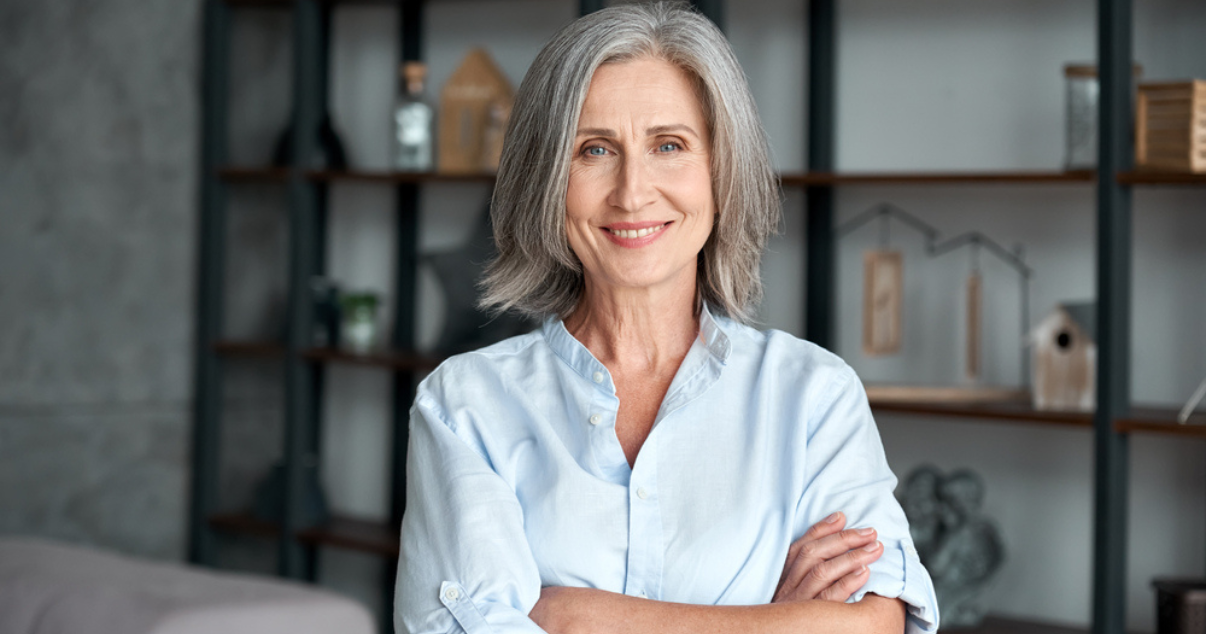 Liquid Adhesive
Liquid adhesives are a popular hairpiece attachment method for permanent wig wearers because they provide a stronger, more precise hair system bond and a natural hairline. Also called wig glue, liquid adhesive is suitable for perimeter and full-head bonding and is available in a silicone-based and water-based formula. While solvent-based glues tend to dry faster and offer a longer-lasting hold, water-based adhesives use fewer chemicals and are better for sensitive skin. Some liquid adhesives are waterproof, like MAX Adhere 360, catering to the needs of wig wearers with an active lifestyle or living in hot and humid climates. Ghost Bond is a popular water-based adhesive for lace wig wearers that protects your bond from oily scalps, heat, humidity, and hot weather.
However, while wig glue keeps your wig tightly secured, if you don't have a breathable lace wig base, it can be easy to overheat and cause oils to build up underneath the hairpiece causing skin irritations. Also, liquid adhesives are not as easy to apply as tape and require extra time and effort to attach, remove, and clean up.
Durability
Liquid adhesives offer a stronger and longer hold than toupee tap, making it an excellent option for anyone with an active or highly social lifestyle. Bonding can vary from weekly to 6-8 weeks, depending on the strength of the liquid adhesive. Though, we don't recommend wearing your hair replacement for longer than six weeks at a time. Always take a break after a six-week stint to give your head and hair replacement system time to breathe and general wig care and maintenance.
Attachment
Liquid adhesive requires more time and patience than wig tape; however, it can be applied with far more precision. The glue is applied directly to the scalp with a brush, cosmetic sponge, or hand-wrap. Be careful not to use too much glue as it will run and cause a sticky mess. It's essential to wait for the adhesive to dry for at least 5 minutes before attaching the hairpiece. If the glue is not dry, it will seep through the base and damage the hair. Walker's Extreme Hold is the newest silicon adhesive bonding technology with a four-week hold time. The waterproof adhesive includes a built-in brush and works on all base types, including skin grafts, PU skin, and French lace. Liquid adhesive takes more time to remove from the scalp and the base of the hair system. Use an adhesive remover, like Walker's Action Adhesive Remover, and follow up with quality hair care products to clean and moisturize the hairpiece.
Health
Most liquid adhesives are flammable and contain chemicals and other ingredients that can irritate sensitive skin. Always apply a small amount to your skin to test for allergic reactions before applying it.
Conclusion
Pros:
Precise application

Good for a natural-looking hairline

Strong and long-lasting bond

Waterproof
Cons:
Harder to handle

Time-consuming to apply and remove

Not suitable for sensitive skin

Not breathable
Still not sure which hairpiece attachment is best for you? Have a chat with one of our hair replacement system experts. They will happily point you in the right direction for hair systems for men and women and the best attachment method for you and your wig. Plus, we can help you care for your hair system with our vast range of hair care products.