By Jeff Waite on Sep 10, 2021 2:00:00 PM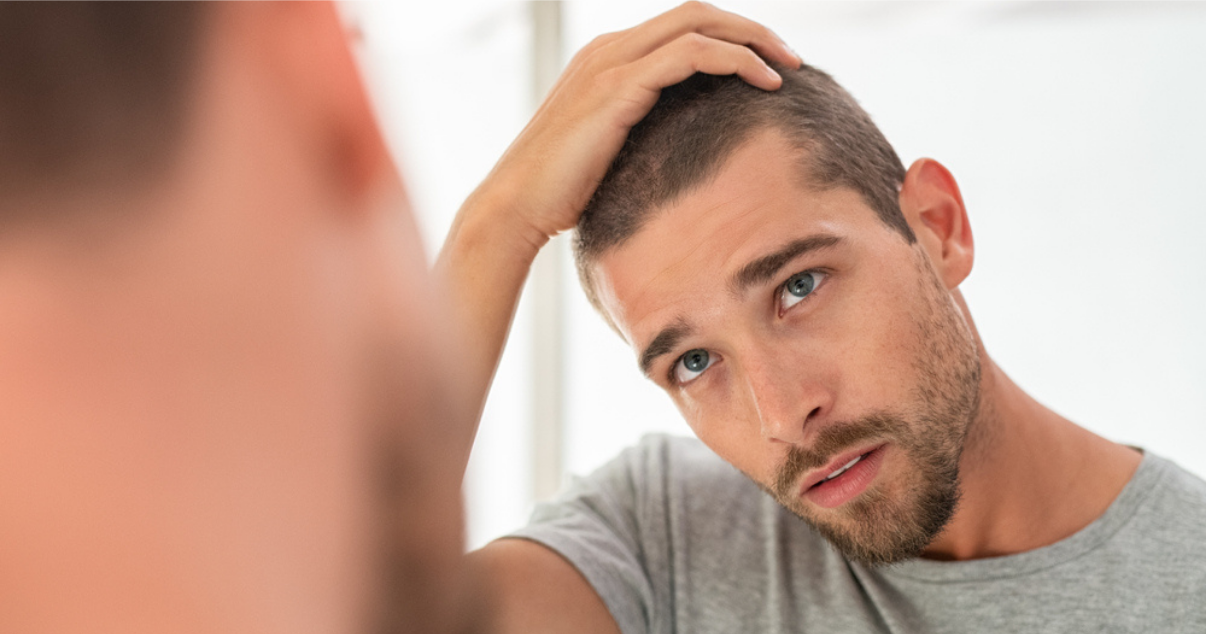 You embrace your baldness for one day and look what happens! Don't worry, we've all been there. That sore, bright red, peely look isn't exactly the kind of 'healthy' glow you were going for... but it'll certainly teach you not to forget to apply sunscreen next time! Anyway, there's no point in dwelling over it, the deed has been done. Rather, let's concentrate on what we can do to get your scalp back to its normal shade and healthy, smooth self, as quickly as possible! Check out our expert tips and scalp treatments.
Take a Cool Shower
Take a cold shower to relieve the pain and irritation, and cool down your scalp. Be extremely gentle, using only your fingertips to gently massage the shampoo or soap into your hair and scalp. This way you are more likely to avoid breaking the skin and hindering the healing process. After the shower, gently pat your head dry with a clean towel.
Tip: When you have a peely scalp, you may want to use a gentle hydrating shampoo, like Remy's Soft BlueMAX Hydrating Cleanser, enriched with naturally soothing ingredients like aloe, pineapple and Jojoba Oil.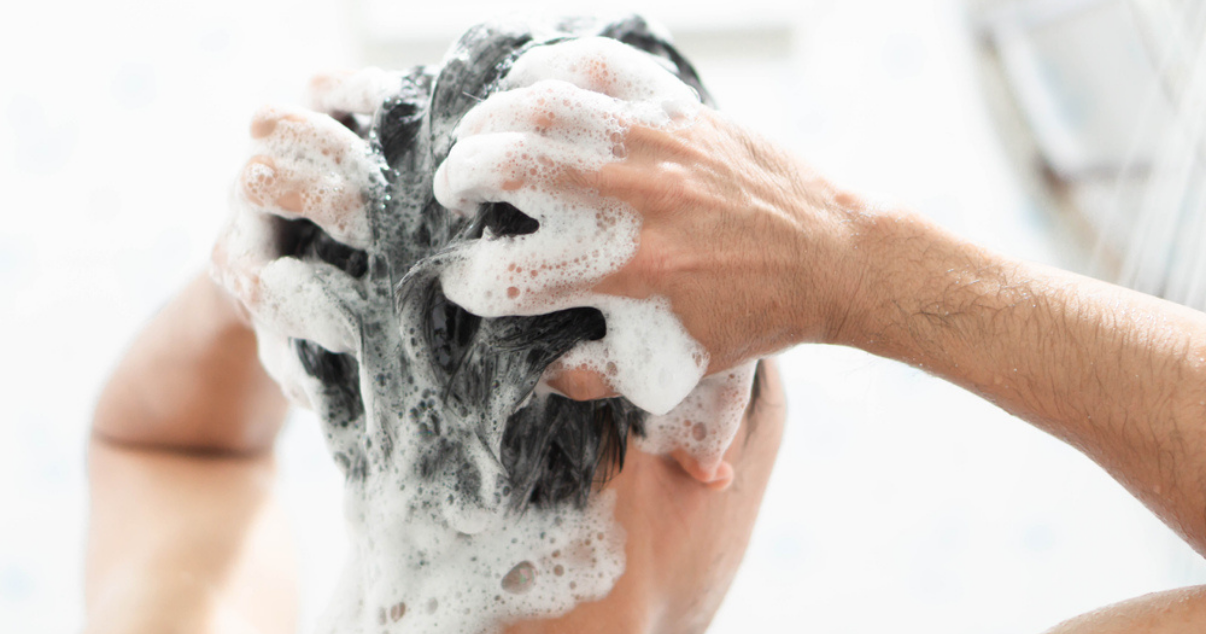 Moisturize!
As your sunburned scalp starts to heal, your skin will peel and shed dead skin cells. This is just the body's natural way of restoring the protective function of the skin, replacing damaged cells with new ones.
Moisturizing products help your skin's healing process and reduce flakiness. Because sunburned skin is a lot more sensitive than usual, we recommend opting for a non-perfumed paraffin-based emollient to nourish your scalp, and prevent further irritation. The best time to moisturize is straight after a shower. This is because your pores will be more open, so your skin is able to more readily absorb the moisture.
Whatever you do, don't scrub or pick at your peely scalp! We know it's tempting, but this can lead to the wounds becoming infected and further delaying the healing process.
Tip: Make sure your scalp has fully healed before wearing your hair piece and avoid using styling products that have alcohol in them, as these will dry out and likely irritate your scalp.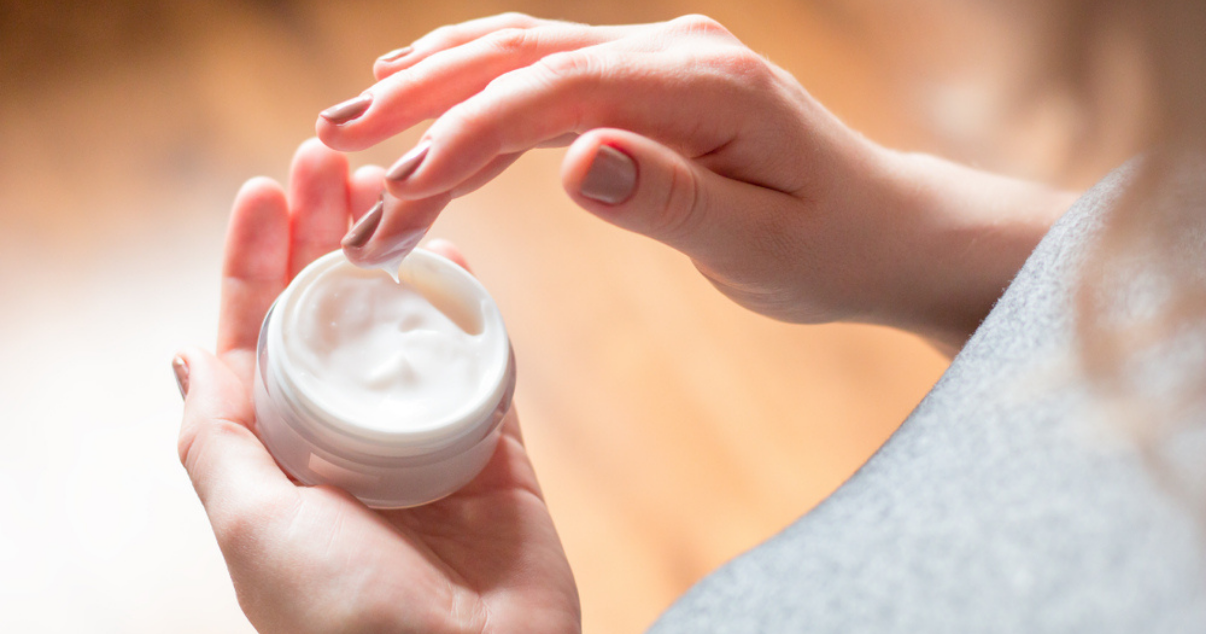 Soothe with Cooling Aloe Vera
Aloe vera is one of the most popular natural topical treatments for sunburn due to its soothing, moisturizing and cooling properties. The plant is also anti-inflammatory and accelerates the growth of new skin cells, to repair sun-damaged skin.
Keep Hydrated!
Staying hydrated becomes even more important when you are sunburned. This is because the burn draws your body's fluids away from your body and up to the surface of your skin. By drinking plenty of water, you can compensate for the body fluids lost and replenish electrolytes, helping your scalp sunburn heal faster.

Try an Anti-Inflammatory
If your sunburn is unbearably painful, consider taking an anti-inflammatory such as ibuprofen, to help reduce the pain and swelling. Always check with your doctor first!
Don't make the same mistake twice!
Been there, done that. Let's not make the same mistake twice! Next time, you're going to need more than just a pair of trendy sunnies to protect you from those harsh UV rays. Repeated sun exposure and sunburn can lead to much more serious health issues in the long term, such as skin cancer, making your sore, red and peeling scalp seem trivial in comparison. So, let's get ahead before it's too late and look at three ways to prevent that scalp of yours from sizzling in the sun...
Sunscreen. It may seem obvious, but if you're new to being bald, or rarely go out without your hair piece, then you may not be in the habit of putting sunscreen directly onto your scalp. In this case, try to incorporate the application of sunscreen onto your face and scalp into your morning ritual.
Make sure to use a SPF of 30, as a minimum. The higher the SPF the better protected your scalp will be. For a complete shield from sun damage, look out for sunscreens that provide broad-spectrum protection, as they will protect your scalp against UVA and UVB rays too.
Head Coverings. Up your swagger and add an extra layer of protection against the sun's rays, with a stylish head covering. Hats and headscarves are guaranteed to keep your scalp from burning and will save you the hassle of having to repeatedly apply sunscreen throughout the day. They also have the added benefit of making you look super on-trend too.
Limit Direct Sun Exposure. We know you want to achieve a nice summer glow, but that doesn't mean you have to fry yourself alive! Look after your skin by limiting direct sun exposure, especially between the hours of 10 a.m. and 4 p.m., when UV rays are strongest. If you are going to be outside for an extended period of time, try to spend frequent intervals of time indoors, or hanging out in the shade.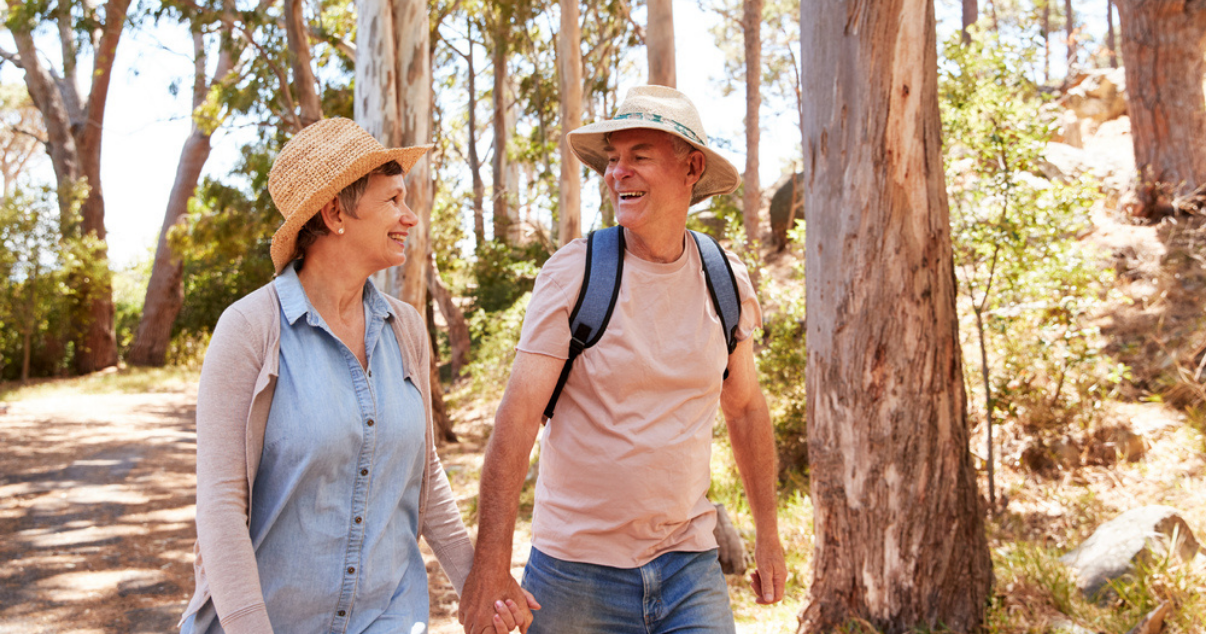 Whether you've chosen to embrace your baldness, or you're taking a small break from wigs, remember bare scalps are naturally more susceptible to sunburn. That's why it's important to get into the habit of a daily scalp care and maintenance routine that includes good quality sunscreen. Of course, nobody's perfect and we all slip up from time to time. Luckily, next time you'll be more knowledgeable about scalp treatments, which will get you feeling as good as new in no time!
Do you have any questions, or want more information about scalp care or wigs? Our website provides answers to FAQs and we also have a resources section with buyer's guides and blogs. There, you'll find everything you need to know about buying hair systems for men and women, as well as top tips about how to swim with hairpieces, how to protect your hair system from sun damage, and much, much more!