By Jeff Waite on Jan 28, 2022 3:15:00 PM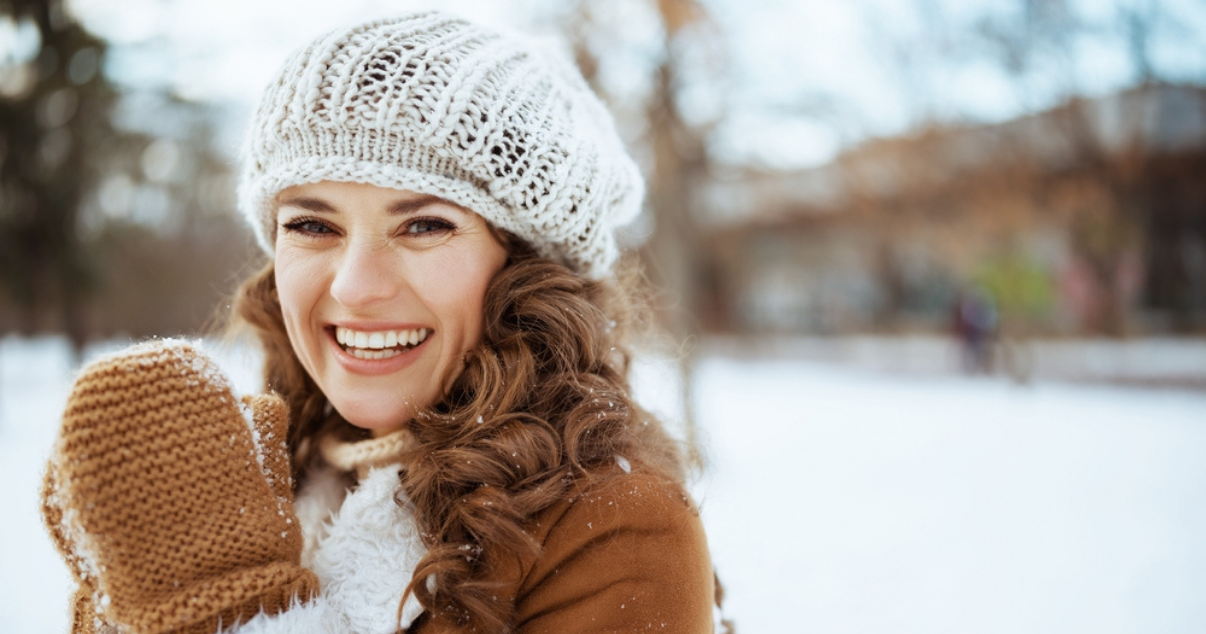 Struggling to keep your hair system under control this winter? Unfortunately, that bitter January air, combined with the central heating on full blast, doesn't do anyone's hair any favors, and hairpieces are no exemption. In the same way, the winter climate dries out your skin, it also draws the moisture out of your hair, making it appear frizzy, dull, and dry. The good news is, our hair-wearing experts know all the winter hair care tricks in the book, so read on to find out how to recover that luscious, glossy look.

Condition your women's hair system frequently

Shield your hairpiece from the harsh weather conditions by maintaining a strict wig care routine that involves regular conditioning. A good, nourishing conditioner is the ultimate answer to maintaining a silky soft women's wig. After washing out the shampoo, gently and evenly massage in the conditioner, starting from the top and working your way down to the tips, allowing it to soak in for five minutes before rinsing. Follow up with a protective sealer, like Remy Soft Blue Max Protective Sealer. The product contains oils that closely resemble those naturally produced in scalps, locking in moisture and preventing your hair system from becoming too dry.
To further replenish and protect your hair system against dryness, UV damage, and shedding, apply a leave-in conditioner once a week. This will help restore the moisture to the hair strands, resulting in a stronger, healthier and shinier hairpiece. Simply massage the wig-safe conditioner into your hair, without getting too close to the bonds. Then, place a shower cap over the top and leave the product to work its magic for ten to fifteen minutes, before combing through the hairpiece; as the name suggests, there's no need to wash it out! If you prefer an organic treatment, why not try making your very own homemade deep conditioner instead.
Always make sure to use hair products that are specially made for your hair system type. Take a look at Advent Hair's range of leave-in conditioners to find one that's best for your hair system. Remy Soft BlueMAX Moisture Lab 3 Step System is a great place to start for human hair wigs, providing you with a full moisturizing kit — shampoo, conditioner, and a UV-protecting leave-in conditioner spray. For synthetic women's hairpieces, try Vivace Conditioner.

Ditch the heated hair styling tools
Whilst it may be tempting to install some hair order with the help of a blow dryer or straighteners, we certainly don't recommend it! Heated hair styling tools are an absolute no-go for synthetic hair systems and are best avoided with human hair hairpieces too. This is because the dry heat melts synthetic hair and further dries out human hair, therefore defeating our main objective!
Instead, help your women's wig dry frizz-free by gently wrapping it in a microfiber towel or a cotton tee shirt and leaving it whilst you get dressed and do your makeup. Your hairpiece will still be a little damp once you remove the towel, so just leave it to air dry. Make sure to leave plenty of time for washing your wig and allowing it to air dry inside, as braving the winter elements with wet hair is likely to make you sick. It can also be useful to keep a spare women's wig to hand, so you can alternate between the two.
Shield your hair system from the rain

The winter months are partial to a bit of rainy weather, so make sure to have your umbrellas, waterproof headwear, or synthetic wig at the ready. Well, maybe we're exaggerating a bit with the synthetic wigs… But, they are a lot more rain-resistant than their human hair counterparts, which instantly go flat and frizzy the moment they sense rain on the way! Synthetic hair systems, in comparison, maintain their carefully coiffed shape throughout the day, come rain or shine. That said, we recommend using an umbrella to shield your hairpiece and having a hat, waterproof hood, or stylish silk scarf at the ready.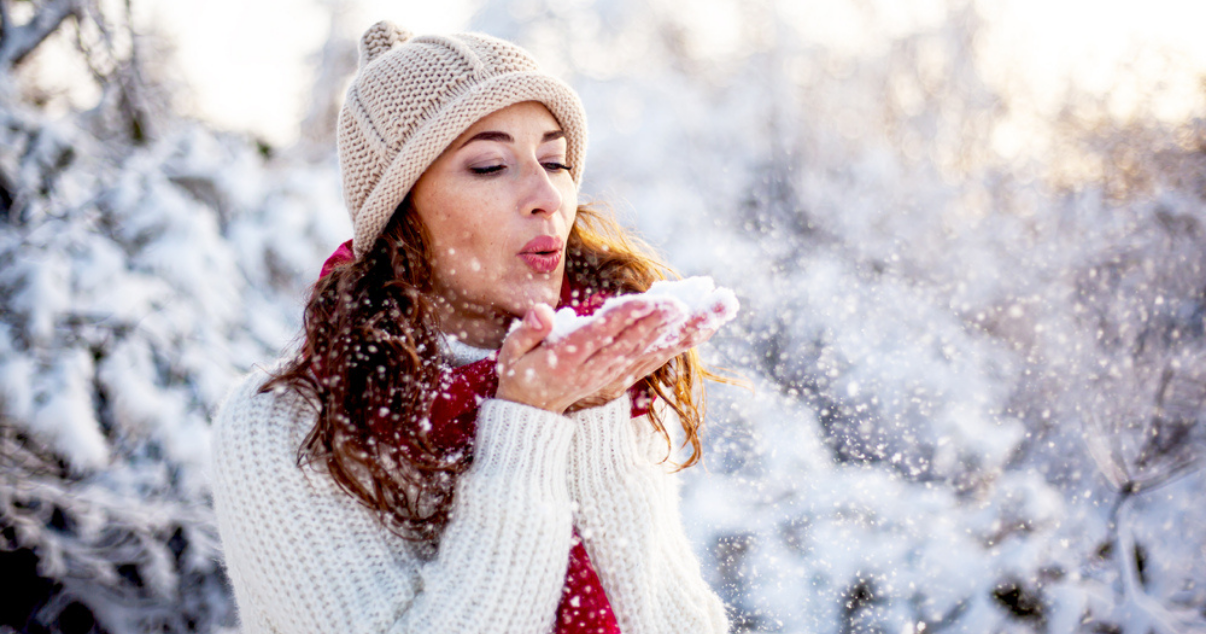 Keep your women's wig tangle-free

Not only does winter weather tend to be wet, but windy too! For long hair, this can be problematic as a sudden gust can quickly whip your locks into a matted mess, which can then be challenging to untangle and risks hair breaking or falling out. Avoid messy tangles by wearing a headscarf or tying your hair up on blustery days, as well as brushing or combing your wig on a daily basis.
Whilst it may feel logical to brush your women's hair system when it's wet, this can actually be more damaging to the fibers. Instead, make sure your hair replacement system is fully dry and use a special brush for hair systems to help you work through the knots. Start near the top of the hairpiece, and gently work your way downward, being careful not to yank out tangles with force.

It's easy to get lazy with hair system care and maintenance, especially when we're in hibernation mode. However, try to see it as less of a chore and more of a moment for 'me-time', to pamper yourself and your women's hairpieces, so you can step into spring looking fresh and fabulous!