By Jeff Waite on Jan 7, 2022 3:30:00 PM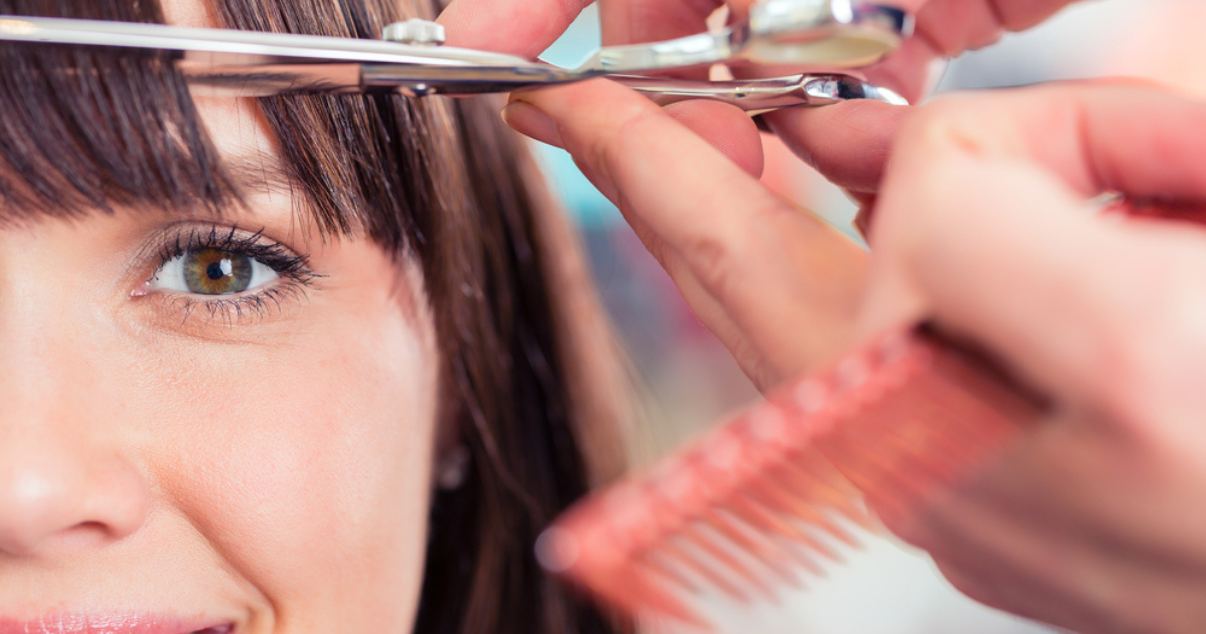 Fancy trying out a new look? Get 'bang' on trend for 2022 with a wig with bangs, AKA a fringe (excuse the pun, we couldn't resist!). Hair experts predict people will take bigger risks in the new year, looking for ways to be more adventurous with their locks and update their look.
Bangs are a great way to drastically change your appearance with minimal effort. From grown-out curtains to cascading fringes, there are a range of hair system styles to suit every face shape. Still not sold? Perhaps you'll change your mind once you find out the benefits of bangs if you wear a wig and feel inspired once you see which hair replacement style enhances your best features. Read on!
Why wigs with bangs are the one
One of the primary concerns for anyone who wears a wig is having a natural-looking hairline. Whilst Advent Hair prides itself on the realistic appearance and high quality of it's wigs, first-time wig wearers can feel more comfortable and confident wearing a wig with a fringe to cover up the hairline. Bangs are also a great hairstyle choice for anyone who feels self-conscious about having a large forehead, as they let your sparkling eyes and dazzling smile steal the attention.

However, without a doubt the best part about having a wig with bangs is that, unlike natural hair, there's very little maintenance involved! As there's no chance it'll grow out, you won't have to make frequent trips to the salon to keep it trimmed and neat. Instead, all it requires is a bit of wig care and attention and you can step outside secure in the knowledge that you will always look super chic and freshly styled. Sounds good, right?
Choosing the right bangs for your face shape
When styled correctly, bangs can frame, flatter and enhance your features and overall appearance. For older wig-wearers, they can even take years off, with a fun and youthful look. To achieve this, start by taking a good look in the mirror and studying your face shape. You can determine its form by examining three main criteria: the widest part of your face (forehead, cheeks, or jaw), your jawline (round, angular, or pointy), and the length of your face (long or short). The most common face shapes are oval, rectangular, heart, square, diamond, and round. Here are some helpful guidelines to help you find the best bangs for your face shape, and how to rock them like our favorite celebs.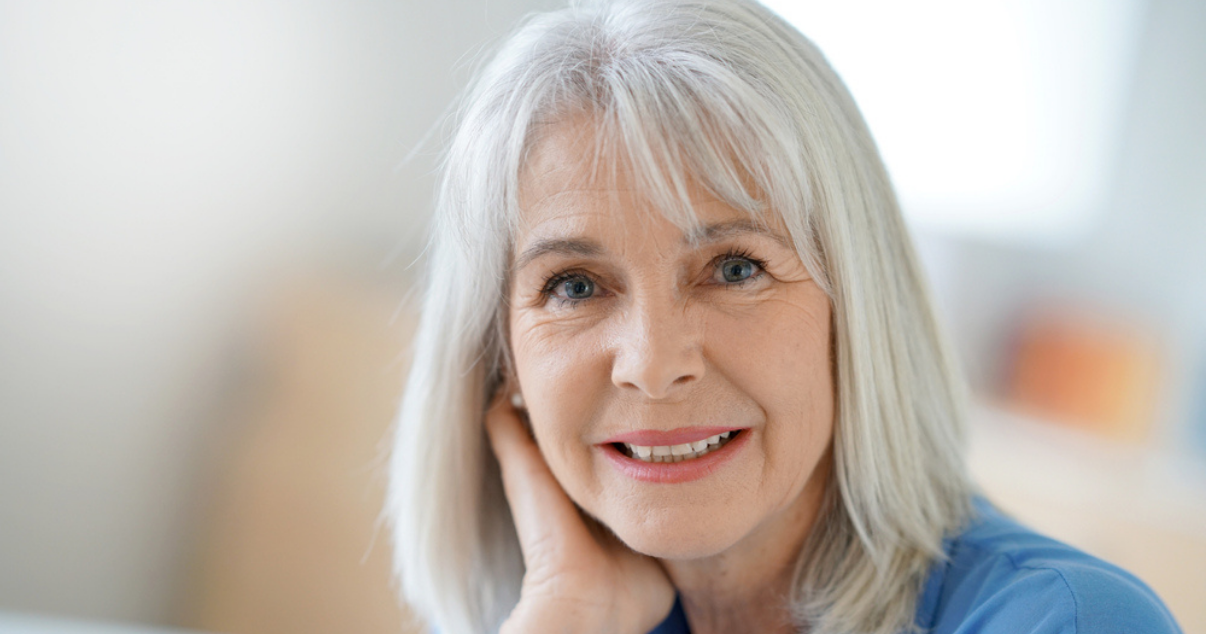 Oval
Facial features: Oval faces are longer than they are wide, with the cheekbones being the widest part of the face. The forehead is slightly wider than the chin, which is usually curved.
Best bangs style: If you have an oval-shaped face, you're in luck. You can pull off pretty much any hair system style you like! Soft, blunt bangs cut straight across, or off to the side, are a particularly flattering hair system style and a long, grown out fringe can help balance out an elongated chin.
Celebspo: Kristen Stewart, Blake Lively, Emma Watson, Jessica Alba


Rectangular
Facial features: Also called oblong, rectangular faces are longer than they are wide. They have an angular jawline and their forehead, cheeks and jawline are all about the same width. The chin has a slight curve.
Best bangs style: Long, layered bangs are a great way to help soften and balance the square jawline of a rectangular-shaped face. A hairpiece with a straight across or a side-swept style work well too. Avoid a blunt fringe as that can over-emphasize a square jaw line.
Celebspo: Sarah Jessica Parker, Alexa Chung, Kate Winslet
Heart
Facial features: For people with heart-shaped faces, the widest part of their face is their forehead and their face narrows to a pointy chin - a bit like an upside down triangle. Contrary to popular belief, a heart-shaped face is not limited to those who have a widow's peak hairline.
Best bangs style: A long, soft and wispy crescent-shaped fringe complements a heart-shaped face. The hair system should balance the shape of the face by creating width around the jawline, as opposed to the forehead or cheekbones. Think side-swept bangs and long layers.

Celebspo: Selena Gomez, Reese Witherspoon, Vanessa Hudgens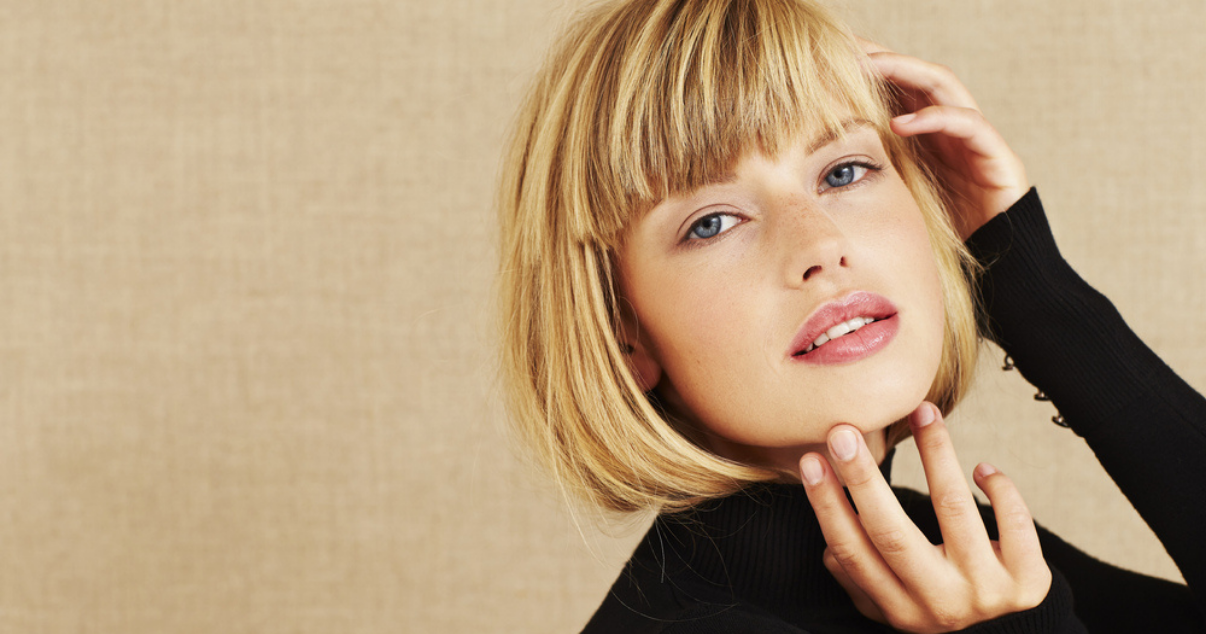 Square
Facial features: Square-shaped faces are as long as they are wide. The sides of the face are straight and both facial features and the jawline are angular.
Best bangs style: Offset a square-shaped face with soft bangs like textured shags, side-swept bangs and long layers. Wigs with curls and texture create balance and a side parting will add height to your face. Avoid blunt lines.


Celebspo: Cameron Diaz, Angelina Jolie, Sandra Bullock, Jennifer Aniston
Diamond
Facial features: Like the shape, people with diamond-shaped faces have pointed chins and high cheekbones. Similar to a heart-shaped face, the main difference is that diamonds have a narrower hairline.
Best bangs style: Keep hair replacements with bangs soft and long to help balance the angles of the diamond shape. Textured shags, long layers and side-sweeps work best. Stay away from styles that draw the eye to or accentuate the jawline.

Celebspo: Jennifer Lopez, Vanessa Hudgens, Freida Pinto, Ashley Greene
Round
Facial features: Round-shaped faces are similar to the dimensions of a square-shaped face but with softer angles. They have a rounded chin and the sides of the face curve outwards slightly, as opposed to being straight. The cheekbones are the widest part of the face.
Best bangs style: Balance out a round face with an angular hairstyle. Nonsurgical hair replacements that are chin-length, cut into long bobs, or that have long bangs and layers that frame the face are flattering. Avoid over softening the already round shape and creating additional width around the cheekbones.
Celebspo:

Elizabeth Olsen, Jennifer Lawrence, Ginnifer Goodwin, Michelle Williams