By Jeff Waite on Jun 2, 2019 9:43:00 AM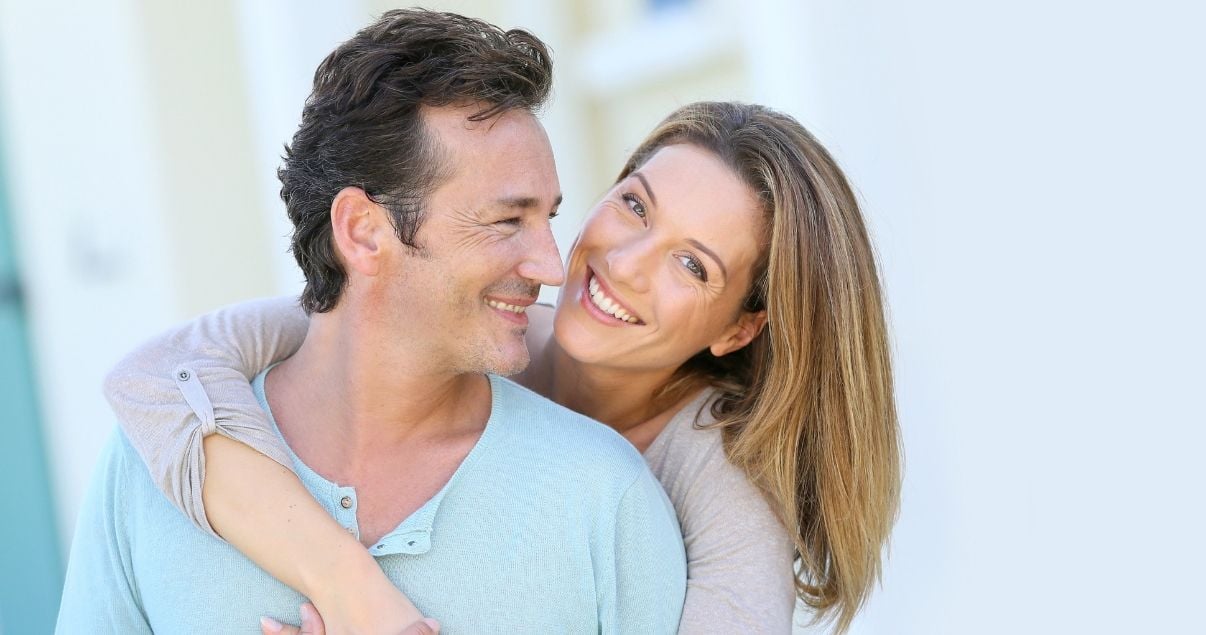 When we first think about solutions for our hair loss problem, one of the easier options that comes to us is getting a hair system. And that's great! These systems are a convenient and not invasive way to fix the issue, there's also the fact that the results are spectacular.
So, where is the catch? Well, there isn't really one, but a lot of people are still very skeptical about trying this option out for themselves. One of the primary concerns is that the hair system can be difficult and time-consuming to maintain.
Just between you and me, no significant changes have to be made in your routine when using one of our systems. You can still go to the beach, wash your hair, brush it, sleep on it and all the other usual things that you would do in your day to day life. There's no need to make significant changes just because you have more hair on your scalp.
To prove this point and help you in your journey, we have gathered some excellent tips for different situations that can be tricky when you are starting to explore the world of hair systems.
Hair systems and shower time
As you might know, hair systems are attached to the head via tape or glue, and if any of those crafts we made when we were younger has taught us anything, is that water and glue don't get along very well.
That's why cleaning your hair system in the shower isn't the greatest way to maintain it fresh and clean. There are other techniques that are way more effective and gentler to your hairpiece.
But, truth be told, there are days when we don't really have the time or patience to spend some extra minutes removing and reattaching our hair solution. So if you're in a hurry, you should know that is very possible to just jump in the shower with your hair system still on your head!
Before you start, make sure that your piece is tangle free, so grab your specialize comb or brush and start by brushing your hair thoroughly.
Another factor to have in mind is the temperature of the water, hot water can affect the longevity of your hair system. This doesn't mean that you have to shower with north pole levels of freezing water, rinsing with lukewarm water will do the job.
What about the product that you use? Well, you should always try to use specialized products. Here you can enter our supply shop where you will find precisely what you need. As a general rule remember that different kinds of hair systems have different maintenance needs; For example, natural hair systems need more moisturizing than synthetic ones.
Sleeping with your hair system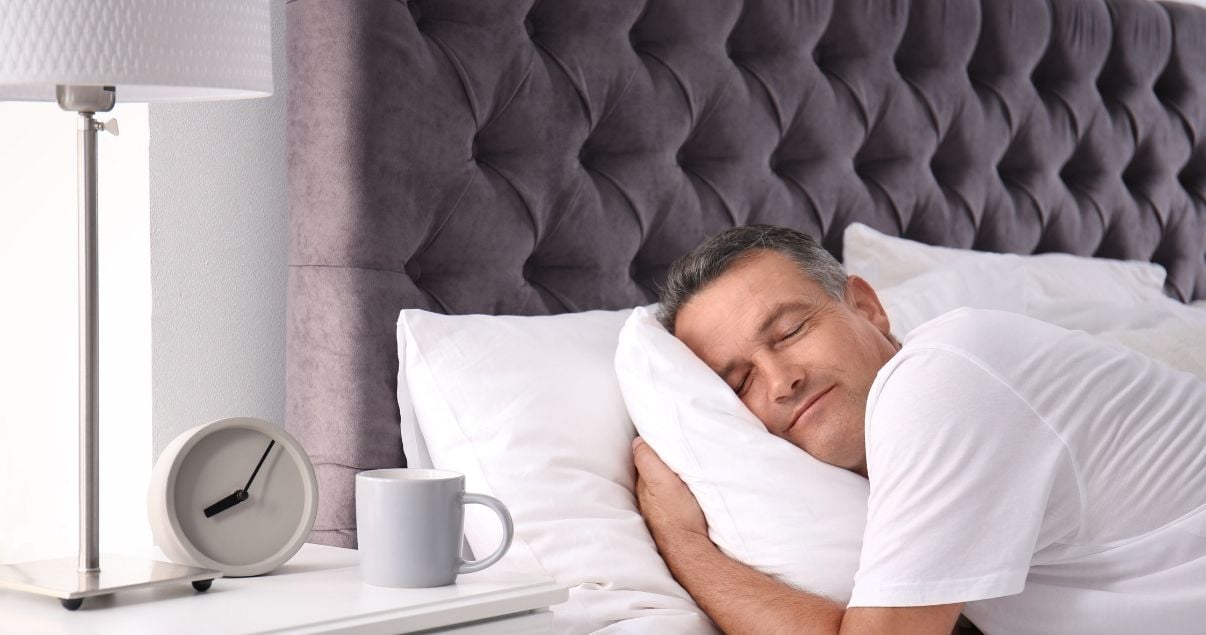 Bedtime should be as relaxing as it can be, is the final moment of the day when you get just to chill and maybe watch some Netflix. But for hair system users, this time can be very stressful, during the night the piece can move or be damaged by night movements. There's also the annoying thing of hair looking like an explosion occurred in your head while you were sleeping.
This often results in using time of your morning routine to fix whatever happened to your hair during the night. To avoid this, try using a silk pillowcase. This will help keep that bed head under control. Why? Well, the natural properties of silk can help reduce friction on your hair, which often causes damage, like split ends.
Maintenance doesn't have to be a pain in the back
One of the most common questions people have around hair system is how much work and effort does it require. Look we get it, as adults, we have tons of responsibilities and adding another thing that will take us time and effort isn't really an ideal situation.
But there are things that you can try out to save some time and make the whole process a little easy. For example, when removing your piece, use a glue release product, this breaks down the glue and makes it easier to clean any residue left.
Washing and styling your hair system
Then there's the question of washing and styling it. We recommend that you don't wash it every day, once or twice a week will do the job. Everybody is different, so maybe you'll find out the washing it every two weeks will work for you. Just make sure to stick to a plan that works for your lifestyle and schedule.
Oh and remember not to rub the roots! That's where the base is and rubbing the area can disrupt the elements of the glue or tape.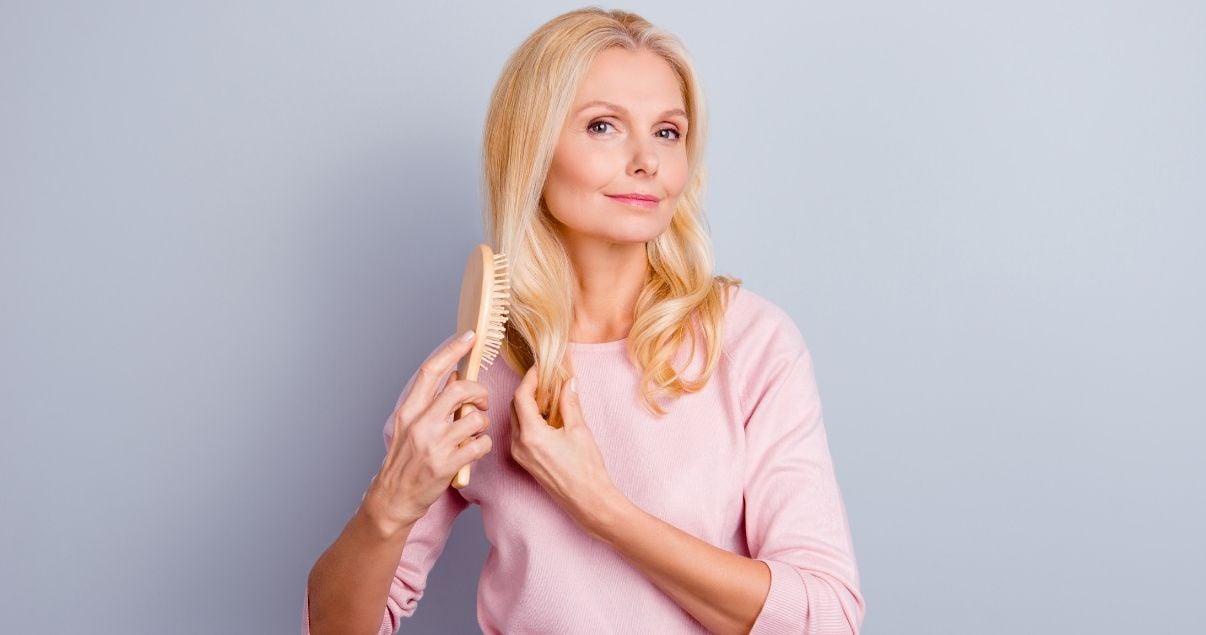 Now when it comes to styling, it's important that you get comfortable with your hair system! Play around with it and don't be afraid to style it in different ways.
Yes, you can use a brush to help you with this, just make sure that you know the characteristics of your hair system first. Is it straight, wavy, curly, or oily? Knowing these details will make it very easy when it comes to buying the ideal brush for you. If you want to know about the importance of the right brush, click here.
The hairdryer is your friend
Brushes aren't the only thing that you can use to style your hair! Try using the hairdryer in medium heat, dry closer to the root first for comfort. Make sure that the whole system is dry, if the base is still damp, your hairstyle will not hold.
One useful trick is to dry your hair system with your head partially upside down. This will help give it volume. On the other hand, if you want a straighter, sleeker look, don't blow dry your system upside down.
If you're looking some inspiration, check out our blog where we tell you about three ways you can style your hair system.
On our blog, we are constantly giving advice for all hair system wearers out there! Check it out right now! http://blog.adventhair.com/