By Jeff Waite on Mar 26, 2021 12:41:27 PM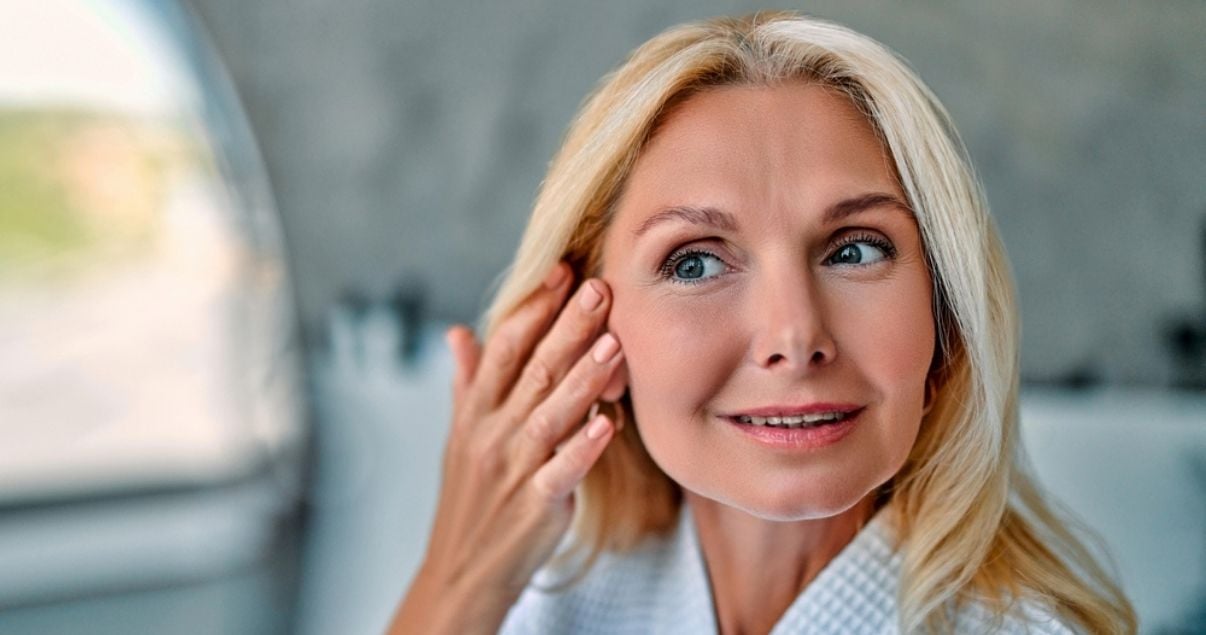 There are infinite ways to style a hair system and plenty of products that serve the sole purpose of keeping your hair system looking fantastic. But because there are so many options, people usually feel overwhelmed and don't know where to start.
Feel like you can relate?
Relax and take a deep breath. We're here to guide you through one of the styling techniques that is considered a must for both men and women: blow-drying. We promise it's easier than you think.
So go ahead and grab your blow-dryer, read these tips, and just have fun with it! We're not here to tell you when and how to style your hair, but we do have some pointers that will help guide you to a perfect hairdo.
Wash Your Hair System
Firstly, hair system styling always works best following cleaning the hair system. This is particularly true when blow-drying - there's no logic in using a blow-dryer on hair that's already dry, right?
So, go ahead and get your hair system squeaky clean. There really isn't a specific shampoo or conditioner that you should or shouldn't use in this case (except, of course, products that are not meant for hairpieces), but we do advise that you apply a leave-in conditioner before styling since you're going to be using heat.
Check out our guide to using leave-in conditioners for a super soft hair system.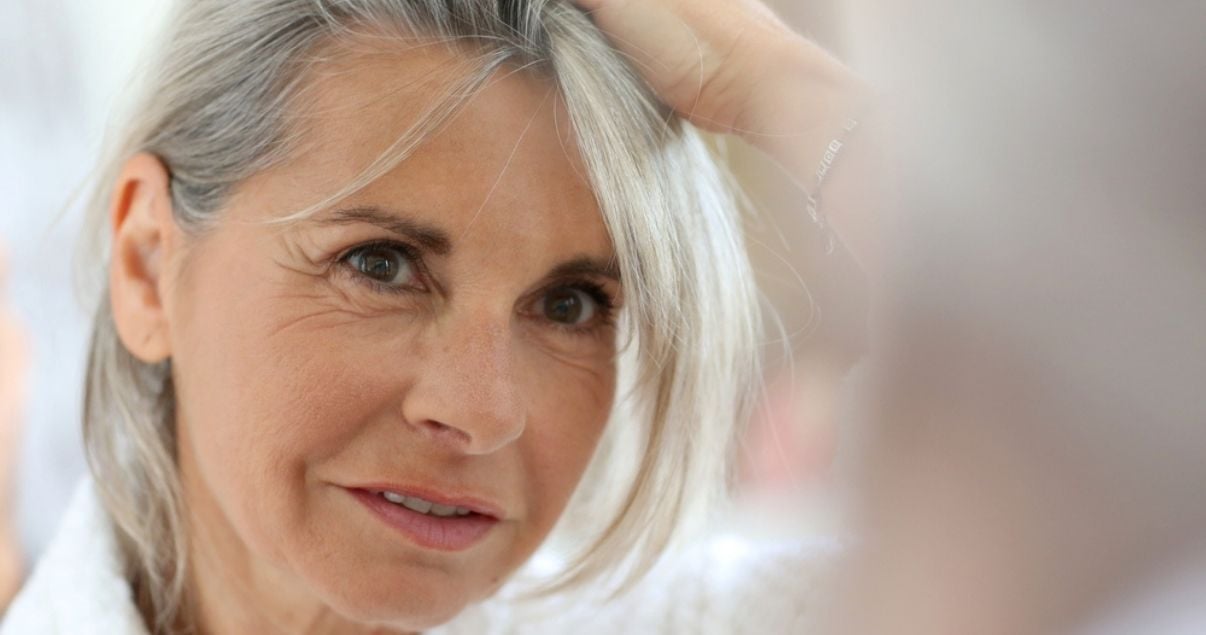 Make Your Hair System Styling Last Longer
Even if you're not going out but you just feel like styling your hair system before leaving the house, we're sure you still want your work of art lasting as long as possible.
We've got the solution for you!
Use a finishing spray after styling so your hair holds in place longer. As with all other spray products, less is more.
Wetting your hair with the product is pointless unless you want to go out wearing a stiff wig. Hold your spray bottle a few inches away from the hair and spray a light mist on your hairpiece. You can apply a bit more on those stubborn flyaway strands.
If you're looking for a finishing spray to try, why don't you give the Artistique Spray by Premier Products a go? It's a styling gel that also helps prevent damage caused by over-heating and over-drying. Its alcohol-free formula provides long-lasting moisture to the hair without the disadvantage of build-up!
Considering that both men and women generally have different needs when it comes to hair system styling, we've divided the next section up into specific advice.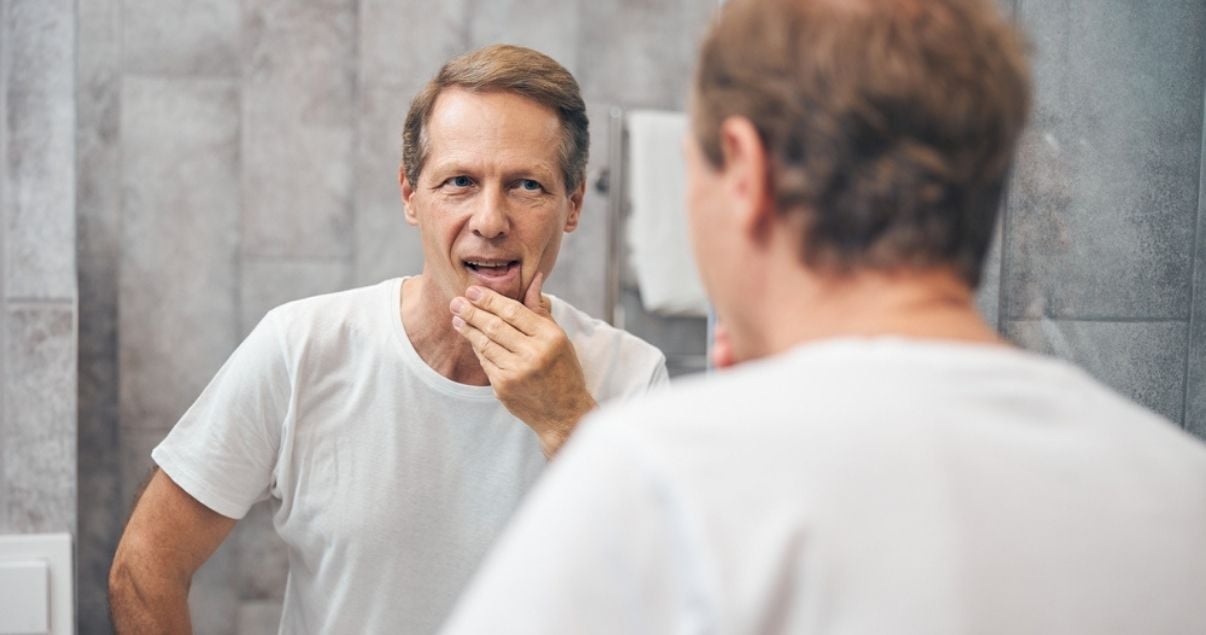 Styling Men's Hairpieces
Most men have short hair systems, which makes this process quicker and easier.
Here's our step-by-step guide for styling men's hair systems:
Make sure the base cap is 100% dry before attempting styling.

Gently brush your hair system to get rid of any tangles - remember don't pull too strongly on your hair system. Men's hair tends to be shorter on their nape and sides, so you'll usually find more tangles on the top of the head.

Set your blow-dryer to a low to medium heat temperature. Never use the hottest heat setting because you don't want to burn the base of your system.

Hold the blow dryer a few inches away from your head (not too close).

Start blow-drying where your hair is shorter, like the nape of the neck and the sides of the face, and work your way upward.

Use a comb to increase or decrease your hair volume.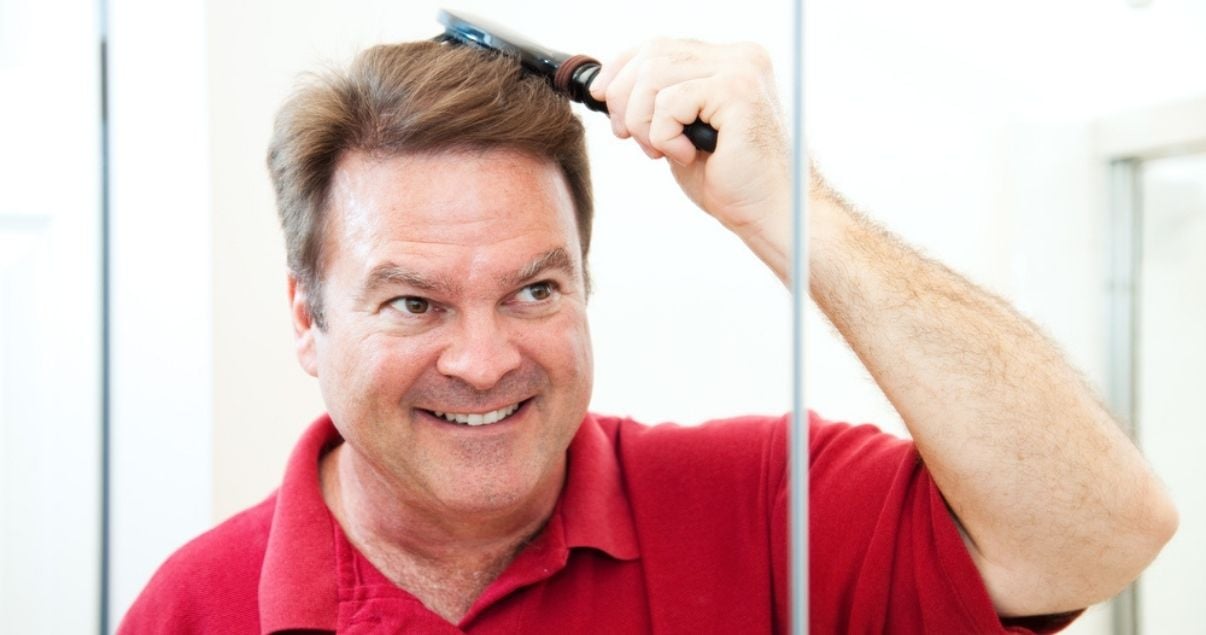 Styling Women's Hairpieces
We recommend you style your women's hair system on a mannequin's head and put it on after you're done. Take our word for it - it's a lot easier to blow-dry on a foam head than on your own head.
Make sure your base cap is 100% dry.

Brush your hair system gently to remove all the tangles.

Pay special attention to the nape of the neck, where the hair tends to get more tangled.

Use clips to part your hair, starting on the lower section of your head and work your way up as you blow-dry.

Start by blow-drying the sections that are closest to the neck and finish with the top of your head.

If you have thick hair, you should part your hair in small sections; on the other hand, if you have finer hair, then you're going to need larger sections.

Just as you would do with regular hair, blow-dry from the roots out.

Remember not to pull very strongly on your hair and to comb it through once you're done.

For a natural finish, you can blow-dry while running your fingers through the hair, but if you're looking for a sleek, silkier finish, then you should use a round brush; make sure you use a round brush with a big center but small bristles so the hair doesn't get tangled.

For extra volume, blow-dry the top sections of your head in a backward motion.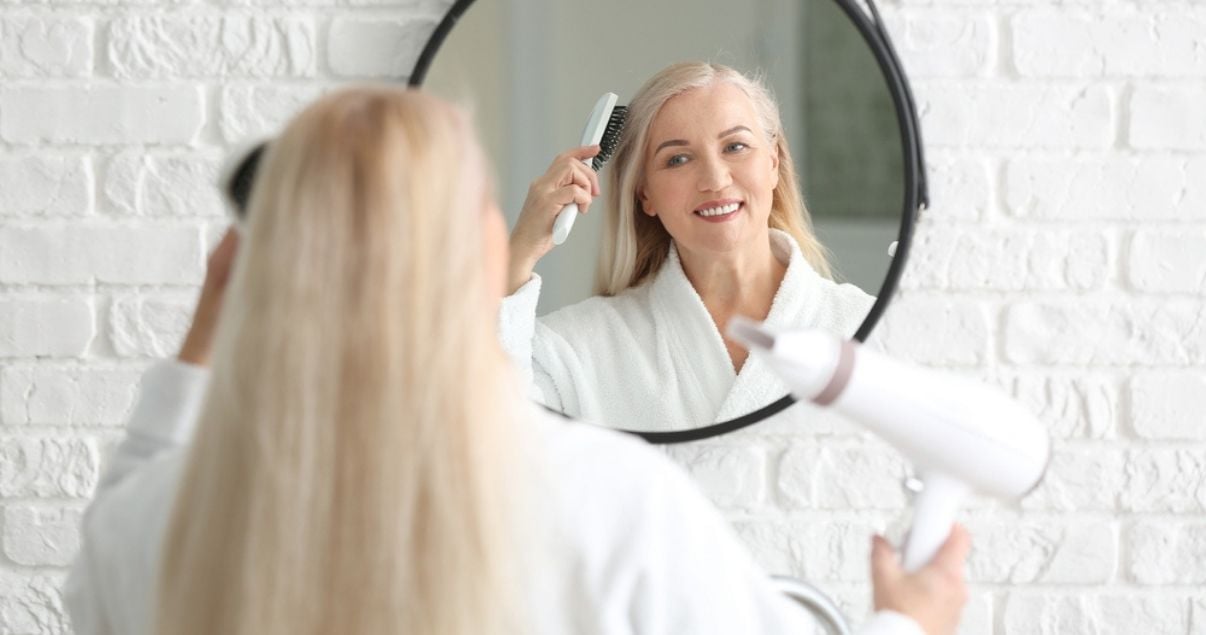 Remember that your blow-dryer should always be at a low-heat temperature, especially if you're using a mannequin head because you wouldn't feel the heat on your scalp. This way, you're being extra careful not to burn the base of your hairpiece.


Got any other question for us? Feel free to give us a call at our toll-free number.
We're more than happy to help you with any questions or concerns that you may have!
Give us a call!
1-800-756-8585