By Jeff Waite on Jun 24, 2022 3:00:00 PM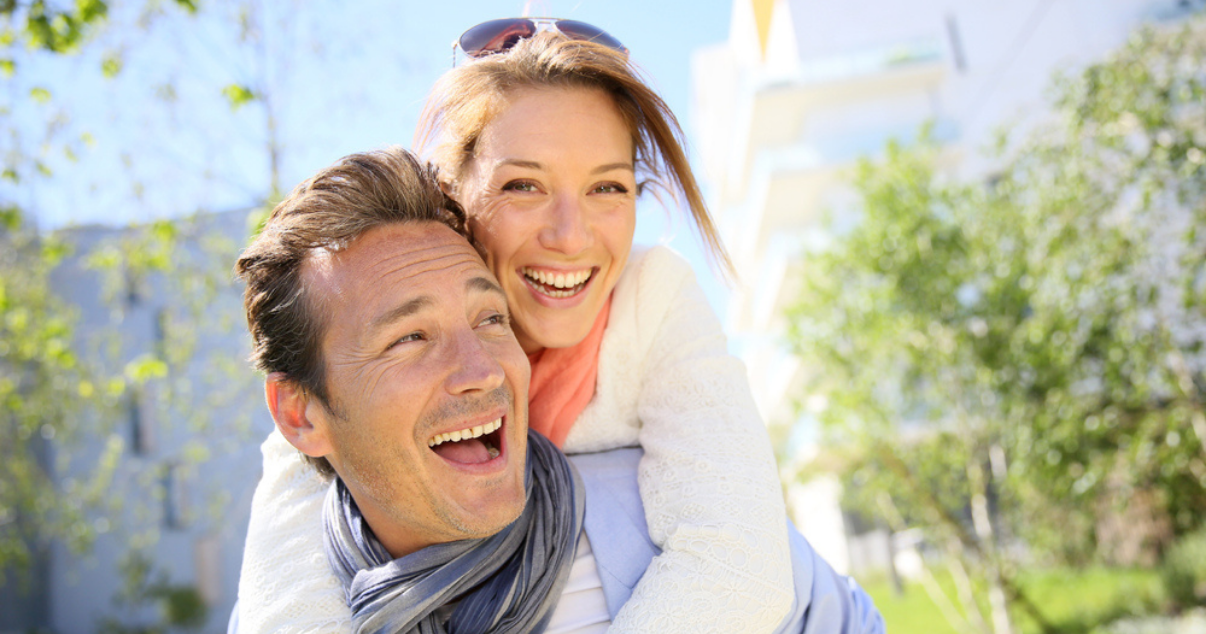 Are you thinking of sporting a fresh look this Spring? A new hairpiece has the power to make you blossom, covering up unwanted bald spots, and making you look and feel revived. Just as treating yourself to a hairpiece feels like an act of self-TLC, it's equally important to show the same tender loving care to your wig from day one. What do we mean by tender loving wig care? We mean everything from attaching your wig, caring for it while it's attached, removing it safely, using the right products for your hairpiece, and storing it correctly when not in use. Many first-time wig-wearers often get carried away with worrying about how to correctly attach the hairpiece, but what about taking them off? We're here to talk you through releasing your hairpiece with the help of one of our most popular wig supplies, Walker's Weft Release Solvent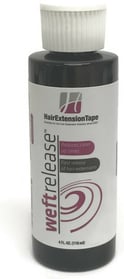 Why Use Walker's Weft Release Solvent?
It's not always an easy task finding a solvent you get on with. It's often a matter of a frustrating series of trial and error until you find a solvent that is just right for you. However, we want to cut out that wasted frustration and money spent on ineffective solvents and tell you about one that really works. Weft Release is specifically designed to remove the tape from a hairpiece weft. It is an oil-based solvent, meaning it won't disintegrate the tape and turn it into a gunky mess. Don't worry, it leaves minimal oil residue, so the clean-up is hassle-free too. Safe to use on all hair replacement systems, the solvent works specifically on the adhesive so that you can quickly and easily peel the tape from the weft once it has worked its magic. Unlike other removers and wig supplies, Weft Release has a refreshing spring-like aroma, making it even more of a pleasure to work with. And, to top it all off, it's economical, making it an accessible wig care product for anyone to try. Weft Release is available as a spray or drip-top.
Don't Believe Us? Hear it From Our Clients!


"Best Tape Removal Available"

"I tried other removal methods and they are all horribly difficult. This is the only removal liquid that actually works and doesn't pull out your hair in the process. Also, the drip top works better than the spray because you can put it directly where you need it most."

"I was able to take out my own extensions"

"The last time my extensions were taken out professionally, the lady used an alcohol-smelling remover and it took a lot of my hair off with the extensions, I was not happy! This time I decided to take the matters into my own hands and ordered this. It worked great and didn't rip out my hair. It smells wonderful and takes about 5 minutes to set in, but once it does I was able to grab my tape extensions and pull them apart without ripping out any of my hair…"


"Good stuff!"

"Best tape in extension remover I've been able to find!"

"Worked flawlessly"

"This product is amazing! It worked just as described and literally allowed me to slide my extensions right out after only a few seconds of rubbing it on the tape part. And it's very easy to use, you can't really screw it up, this was my first time ever dealing with/taking out tape extensions and it was a breeze! I've used it to take them out now on three separate occasions with absolutely no issues! Highly recommend!"

"Great product!"

"This product works great. I've been using it for years."



How to Use Walker's Weft Release Solvent?
Apply the solution over the adhesive area you wish to remove.

Wait for one minute, then begin working the bond loose.

Apply more solutions if needed.

When complete, rinse the area with soap and water to remove residue.

Wash residual stickiness or oiliness out of the extension with extension prep shampoo.

Products That Work Well with Weft Release
Pro-Flex II is one of our most popular tapes. It's made with Urethane, which results in a very flexible, comfortable, and hypoallergenic bond. It has very little shine, making it great for all types of hair systems. The tape holds strong for up to six weeks and leaves minimal residue after removal.
Bond Breaker Shampoo is an important first step in applying tape-in hairpieces. It breaks down the adhesive, scrubs the skin, and cleans the hair all in one step, making sure all oils, buildup, and residue are removed. This is important to ensure a strong bond. After using Weft Release for removal, give the hair a quick wash with Bond Breaker Shampoo to remove any remaining residue.


Did you know… Advent Hair Has an Extensive Brand and Product Range?
At Advent Hair, we provide an extensive selection of high-quality hair replacement system solutions to cater to the unique needs and requirements of every customer. Our wide range of hair systems for men and women includes a selection of stock hair systems and custom wigs made to a high level of personalization. Custom wigs are specially made to fit the exact dimensions of your head, with undetectable hairlines and a unique design based on your choice of coverage, base material, hair type, density, style, and color. Or, if you have an old hairpiece from the previous distributor that you loved, we can recreate it to precision.
We also stock a huge variety of wig supplies from leading hair suppliers so that you can take care of your wig care and maintenance in the comfort of your home. All supplies can be ordered online for immediate worldwide shipment.