By Jeff Waite on Feb 18, 2018 11:07:00 AM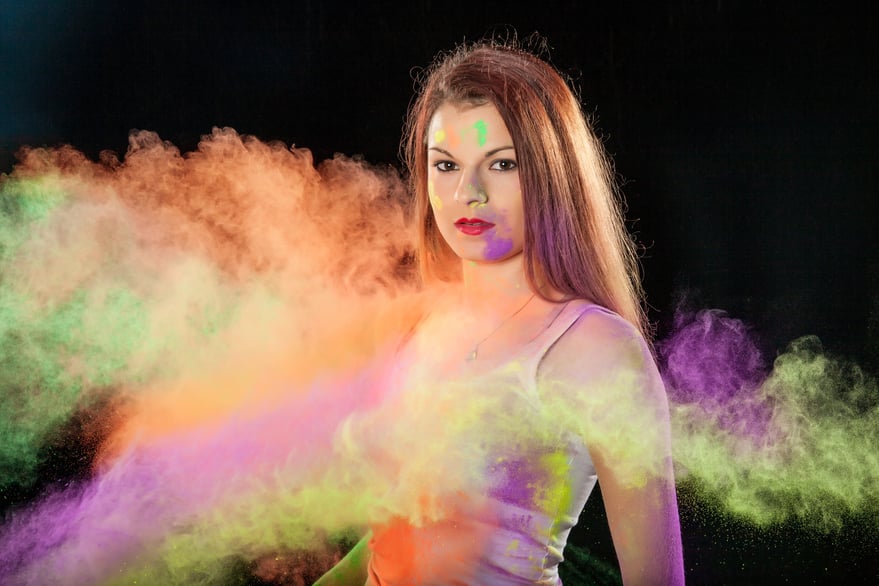 Do you like complete disguises for Carnival, or do you prefer a little make-up and a hairstyle that refers to your favorite character? In both cases the hair can not overshadow. They are very important to give more emphasis to your costume and make it more believable. However, our hair is not always sufficient, sometimes we need some tricks.
Hairstyles for Carnival
If you have enough dexterity in fact, you can try to make a soft chignon to be a magnificent dancer of The Black Swan, or, if you are practical with iron, soft waves to become a sensual Corpse Bride or a super sexy Lady Vampire.
To celebrate a mood of the '80s that seems to be back in fashion here are the fake ridges on the crown, realized by starting from a long or medium-long hair and using only the central part to fix it with plenty of wax or lacquer. or else creating a central tail divided into several sections, for a final visual effect that recalls the mane of unicorns of fairy tales. A look certainly voluminous and very rock, for those who have chosen a rockstar disguise is really perfect.
Colored hair at carnival
Do you want to be fashionable even at Carnival? 2018 will be the year of the Ultra Violet, what do you think of a purple hair? Quiet, there are also sprays to be washed away at the first shampoo. To combine perhaps with a look in these colors to be really super trendy. Whether you have long or short hair, this shade will be perfect and why not, you might decide to keep it even after Carnival.
Blond, red, white hair for Carnival, hard to choose especially if you do not know what your disguise will be and if you do not want to completely transform your hair. Switching from blond to black or vice versa is unthinkable, unless we decide to make a radical change. So to have blonde hair at Carnival, the ideal is to wear a wig, there are no other remedies if your hair is dark. If you want to switch to black hair for the carnival party, you can try a coloring shampoo that goes away after some washing, but your hair will inevitably become darker for at least a month.
For red hair we can also try with some spray that goes away after some washing and we can have good results on both dark and clear hair, for example we can try these colors designed specifically for Carnival.
Hair accessories for carnival
If you are not practical with underwire and plates, try the Carnival wigs. Online they are different on specialized sites that sell only material for this party and for the disguises. You will find, in fact, wigs, but also headbands, perfect for a last-minute disguise that does not require too much effort, or colored lacquers that will make your hair less mundane and decidedly more themed. Do not worry, with a shampoo even the glitter will go away. Do you know that the bones for carnival hair are also in demand? You are wondering what they are for or what they are, they tell you nothing The Flinstones, also called The ancestors in Italian, the famous cartoon of Hanna and Barbera set in the Stone Age. The little bones to decorate the hair are typical of cartoon women like Fred's wife Wilma.
Headbands for Carnival
Sometimes, if we decide to focus only on make-up, we can add a touch of our Carnival look with a themed headband. The most fashionable circles are certainly the little devil, or bunny, but in vogue even the unicorn. If you prefer something more related to the theme "horror" then go ahead with fake knives that seem to go from one side of the head to the other or the version of the witch hat. In short, a small accessory that can make the difference in our Carnival look and that we can also recycle as a Halloween hair idea, why not.
Now that we have left you some advice, show off all the creativity and choose the perfect disguise and best suited to your personality. If you need more advice do not waste time and visit our Blog http://blog.adventhair.com/ !