By Jeff Waite on Aug 26, 2022 11:30:00 AM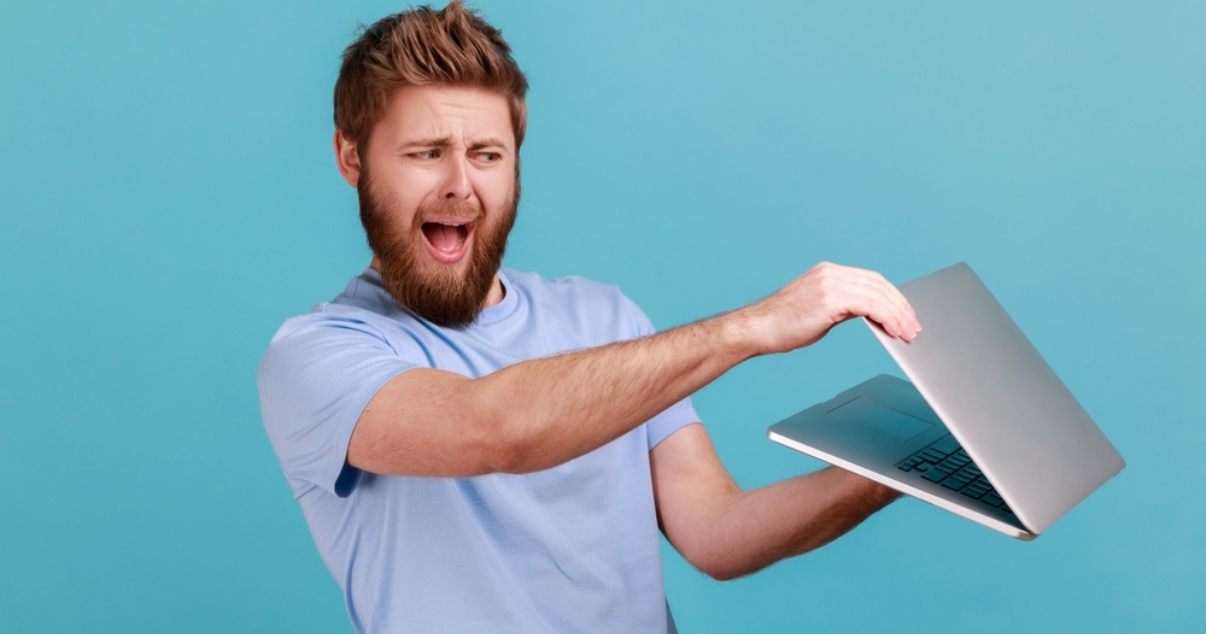 The internet is full of hair care tips, but how do you know which ones may be doing more harm than good? Our hair experts are here to set things straight. With over 25 years of industry knowledge and experience, we know what works and what doesn't. Read on to discover what hair care myths to avoid and how to correctly care for your hair replacement system.
Wig Care Crime 1: Treating your Hair System like your Natural Hair
Although your hair system may look like your natural hair, it should not be treated as such. Hair replacement systems require a different type of hair care routine, natural human hair wigs included. Although the hair itself may be 'real', it doesn't receive the natural oils that our scalp produces to keep our hair moisturized. Plus, it tends to be more prone to tangling and breakage. That's why we use special hair system products and a different hair care method.
Regular shampoos have harsh chemicals that are designed to strip away the oils produced by your scalp. This is not present in a hair system, so it will only make the hair drier. Instead, look for shampoos and conditioners that are specifically designed for your hair system. Or, why not make your own natural hair care products? It's easier than you think, friendlier on your wallet, and more effective at ensuring a clean, healthy, and lustrous hair replacement system.
Avoid washing your hair in the shower. The best and safest way to wash and condition your hairpiece is by removing it and washing it in the sink. That way, you can do so carefully and regulate the water temperature. Only wash your hair in lukewarm or cold water, and ensure the water runs in the same direction as the hair strands. To dry it off, do not twist, wring, or rub your hair aggressively with a towel, as you might have done with your natural hair. Instead, gently squeeze the wig with your hands, then place it in a towel and gently pat out any excess water.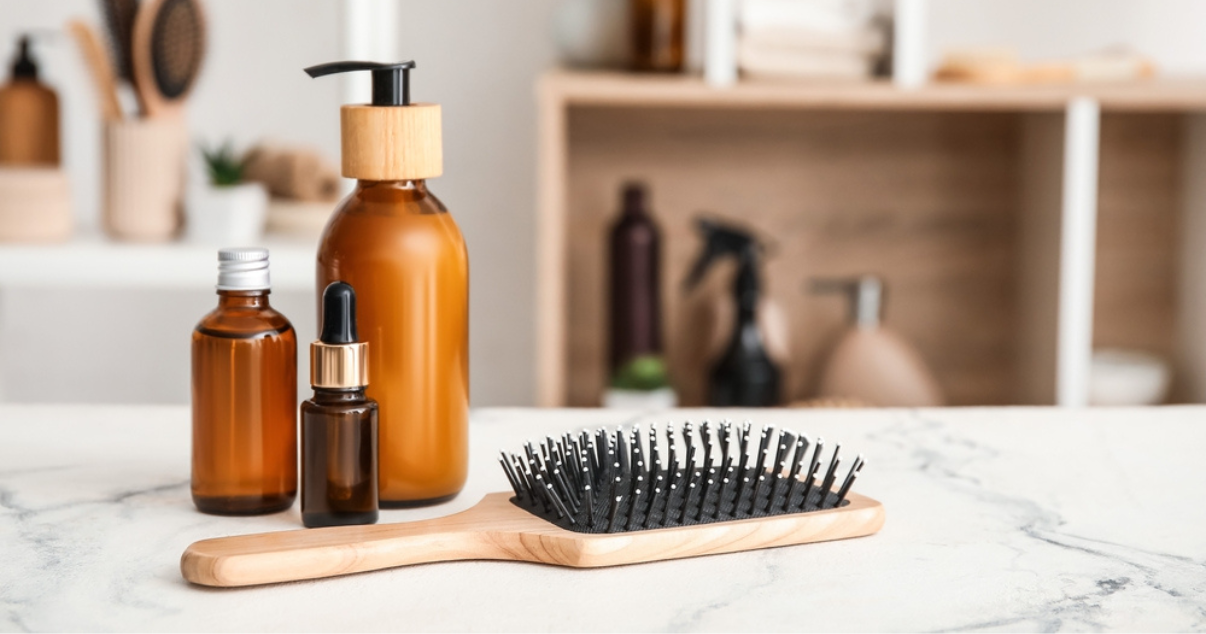 Wig Care Crime 2: Using the Same Products for Natural Human Hair Wigs & Synthetic Wigs
Synthetic and natural human hair wigs have different qualities and, therefore, different needs, so it's always important to check that the hair care products are suitable for your hair system type before purchasing.

When it comes to styling natural human hair wigs, look for alcohol-free products that are specially made for that wig type, such as the Artistique Styling Gel Spray or the Aquatrol Finishing Spray. These products have the same fixing effect as store-bought products but prevent unnecessary dryness and damage.

Be careful when it comes to synthetic hair, as it is more sensitive to chemicals than a human hair. Even the hairspray and gel made for natural human hair wigs can quickly deteriorate synthetic fibers. Instead, use a spray bottle filled with water to gently dampen the hair and style it with either a wig brush or your fingertips. Luckily, synthetic hair systems hold their shape much better than natural human hair wigs, especially in hot and humid climates, so it's easy to style! However, if you find that's not enough, then check out our DIY hair styling recipes for an all-natural alternative.
Wig Care Crime 3: Brushing your Hair System After Washing
Most of us have the habit of tearing through our hair with a hairbrush after we've washed it. However, this is an absolute no-go for hair systems as it will damage and break the strands! Instead, gently brush through and de-tangle your hairpiece before wetting and washing the hair.
Make sure to use a wig brush rather than a regular hair brush. The best brush, in our opinion, is the Remy Soft Boar Bristle Brush. Made of a combination of synthetic nylon and boar bristles, the brush not only detangles but drastically reduces frizz and improves hair texture. More of a comb person? The Hair Doctor Comb is designed especially for hair replacements for men and women so that each tooth of the comb rotates independently. This way, the comb moves with your hair instead of fighting it to quickly eliminate snarls and tangles without pulling and causing damage to your hair system base.

Wig Care Crime 4: Using Heat Styling Tools
We've said it before, and we'll say it again... and again! Heated styling tools are an absolute no-go for synthetic hair replacements because they damage and melt the hair strands!
While straighteners, curlers, and hair dryers can technically be used with human hair pieces, it is better avoided or kept to a minimum as high heat will dry out and damage the hair strands. However, if you have a hair emergency or need a quick fix, make sure to use medium heat to prevent damage to the strands as much as possible. Take extra care if you wear a lace hair system or a thin skin hair system, as these hairpieces tend to be more fragile.
What do I do if my hair system is already damaged?
Did the news reach you too late, and hair crimes have already been committed? Don't worry! Before you rush into ordering a new hair replacement system we suggest checking out our wig repair service, especially if your hair system is under five years old. This cost-effective alternative will save you from spending unnecessary cash by making a few tweaks to your current hairpiece to get it looking as good as new! Our talented hair experts have the skills and specialist knowledge to repair your hair systems, even if it isn't one of our own. If we think your hairpiece has reached its sell-by date following inspection, we can recreate it to the utmost precision. So, either way, it's a win-win!
For guidance on how our wig repair service works, check out our blog.