By Jeff Waite on Mar 10, 2019 3:00:00 PM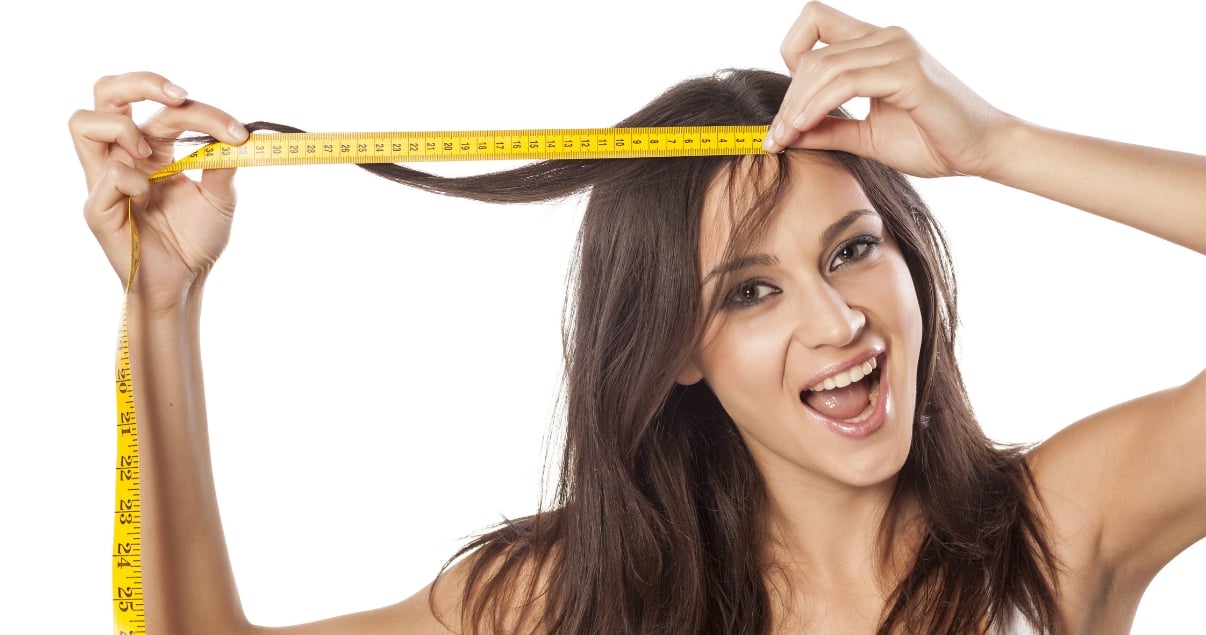 Getting the perfect fitting hair system can be difficult, but it is very important for hair wearers to find their correct size. The size of the hairpiece will directly influence how comfortable it is and how natural it looks on you.
Hair system sizes vary from petite, regular to large caps. The question is...what is the perfect size for me? If the system feels extra tight or if it feels like it will pop off your head, most likely than not, it is too small. On the other hand, the system is considered too big if it falls low on your forehead, the tabs are not centered at your temples, or if there is any space at the top of your head.
Obtaining the correct size is the key for a long and happy relationship with your hair system; and to achieve that, you must calculate your head size accurately.
Calculating your Head Size
There are three basic measurements to ensure an accurate head size.
Around the Head: start at the hairline in front, and follow the hairline behind your ear. Then around the back to the bend in your neck, behind your other ear, and around the front where you began.
Front to Back: measure from your hairline in front, back over the top of your head, then down to the roots of your hair on the back of your neck (just below the indent where your skull meets your neck).
Ear to Ear over the Top: start in the crease where the ear attaches to your head. Bring your tape measure straight up, directly over the top of your head, and then straight down, to the same position at your other ear.
When measuring, make sure that your natural hair isn't in the way. Write down all the measurements and compare them to the sizes below to accurately find your perfect size.
Extra Large • Circumference: 23-inches; Front to back: 15-inches; Ear to ear: 13-inches
Large • Circumference: 23-inches; Front to back: 15-inches; Ear to ear: 13-inches
Average • Circumference: 22-inches; Front to back: 14.25-inches; Ear to ear: 12.25-inches
Small • Circumference: 20.75-inches; Front to back: 13.25-inches; Ear to ear: 11.5-inches
Tips to have an accurate measurement:
To have a better size figure, use a cloth measuring tape.

When measuring, don't hold the tape too tight, let it be a bit loose.

Avoid the tape getting twisted when measuring, it must always be flat.

Measure at least three times to have an exact measure.
Things to Consider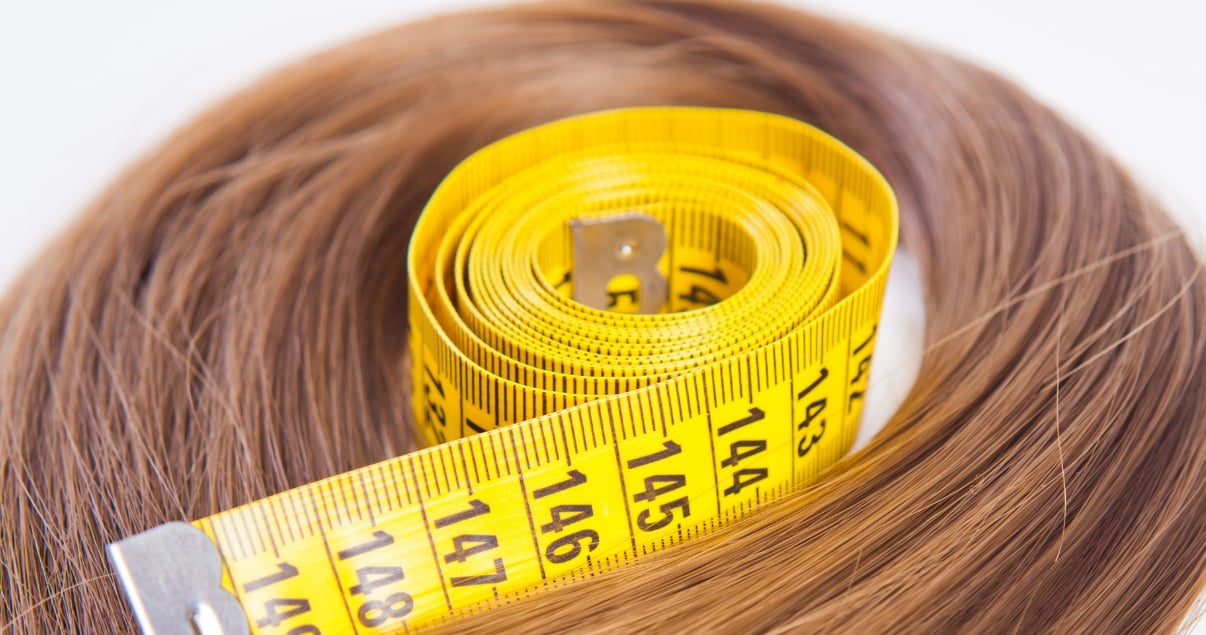 It's important to consider your body frame and volume of your natural hair, to ensure accuracy in size selection. The way your wig fits your head is essential. A good, comfortable fit is necessary, especially when wearing a wig for an extended amount of time. If you are a first-time wig wearer, you may want to order two different sizes to try and keep the one that fits best.
Your hair must be prepared the same way you would have it right before applying the wig; this will eliminate bulges that distort head contours. Remember that if the tape measure is too tight when measuring, then your hair system might also fit too tight.
You can download our perfect custom fitting hair system template for more precise fitting.
Got any other question for us? Feel free to give us a call at our toll-free number.
We'll be more than happy to help you with any other questions or doubts you might have!
Call us toll free:
1-800-756-8585