By Jeff Waite on Nov 4, 2022 12:30:00 PM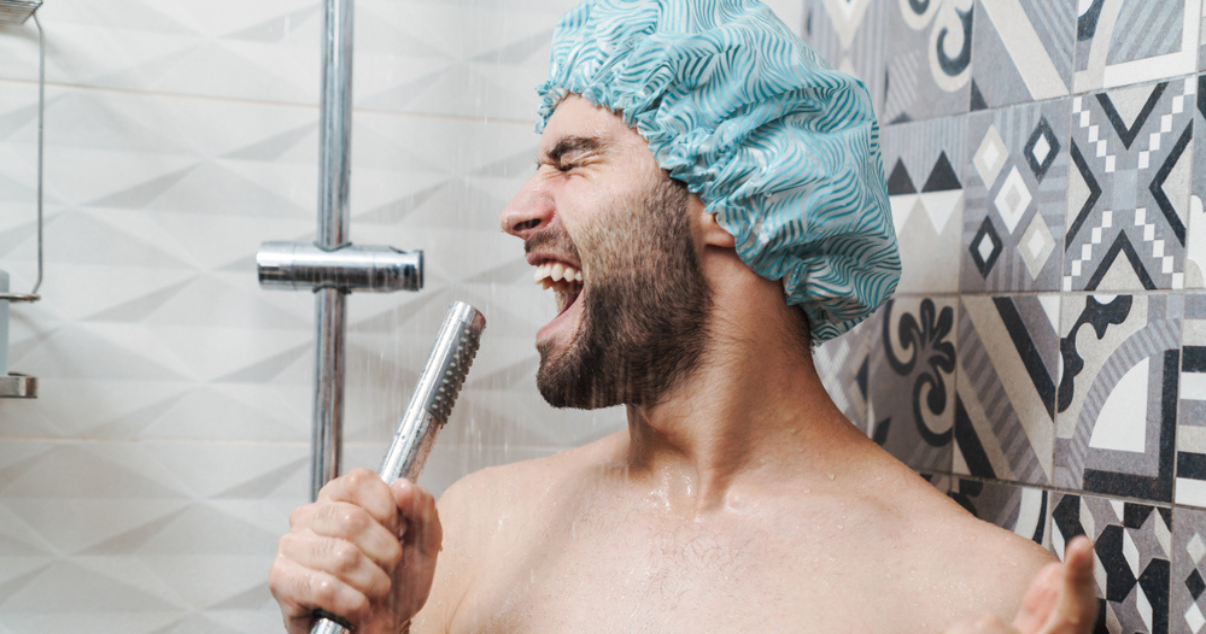 A good hair care and maintenance routine is the secret to a long-lasting hairpiece. It goes without saying that washing your hairpiece forms a pivotal step in that routine. But how should you go about washing it, and how often? Is it possible to wash your hair replacement system in the shower without removing it? Here, we answer all your questions on how to clean a wig and more!

In this fast-paced world, we're always looking for ways to maximize our time. Washing your hairpiece in the shower is an obvious answer to making your self-care regime more efficient, and you'd be right. However, while showering with your hairpiece on is enough to keep it looking presentable and smelling fresh, it's not the best method for a thorough deep clean. That's why we highly recommend making time every couple of weeks to remove it and give it a good scrub. That way, you can clean it from the inside out, removing any built-up oils and adhesives from the base, allowing for stronger hair system bonds and giving it every chance at a long, fulfilled life!
That said, sometimes we get carried away by life or hit the snooze button one time too many… Luckily, on those days, a quick hair scrub in the shower will do. Here we cover all you need to know about showering with your hair system.
How often should I clean my hairpiece?
Hair systems don't need to be washed with the same frequency as natural hair might. Once or twice a week is enough; any more, and you risk drying out the hair or causing unwanted tangles.
How should I wash my hair system in the shower?
How you care for your hair system pre and post-shower is just as important as how you wash your hair system in the shower. That's why we've divided this comprehensive step-by-step guide into three parts: pre-shower, in-the-shower, and post-shower.
Pre-Shower
Before you jump in the shower, use a wide-toothed comb to remove any tangles or snarls. Start near the top of the hairpiece and gently work your way downward, being careful not to yank out tangles with force.
In-the-Shower
Set your shower to a lukewarm temperature. Very hot water will damage the hair and result in unnecessary snarls, dull hair, and a shorter lifespan. Regulated cold or lukewarm water is the most suitable temperature for your hair system.

Thoroughly wet your head, letting the water gently run over your hairpiece. Rub the shampoo into your hands and gently distribute it all over the hair system. Refrain from agitating your hairpiece with your hands and scrubbing it as you would growing hair, as this will cause damage to the hair and compromise your hair system bond.

Rinse your hairpiece, making sure to wash away all the shampoo.

Apply conditioner, repeating steps two and three. Conditioner helps maintain the health of your hair and restore its moisture. If you have a spare 10-15 minutes, use a leave-in conditioner for a more substantial moisture hit.
Post-Shower
Gently squeeze the hair with your hands and pat it dry in a towel to remove any excess water. Don't rub or tousle it with the towel, as this can damage the hair strands and cause them to knot and snarl. Let the hairpiece dry naturally, and avoid using a hairdryer, as the heat can damage the hair and compromise the bond of your wig.

Once your hair system is completely dry, you can re-attach any lifted areas and brush the hairpiece. While it may feel logical to brush your hair system when wet, this can be more damaging to the fibers. Instead, ensure your hairpiece is fully dry before brushing it with a special brush designed for hair systems. (You can avoid tangles by brushing or combing your wig on a daily basis.) Remember to be gentle and avoid brushing from front to back. Adhesive weakened by washing your hairpiece could come loose from the front of your head if tugged straight back, and that's the last thing you need before you rush out the front door!

Follow up with a protective sealer, like Remy Soft Blue Max Protective Sealer. The product contains oils that resemble those naturally produced in scalps, locking in moisture and preventing your hair system from becoming too dry.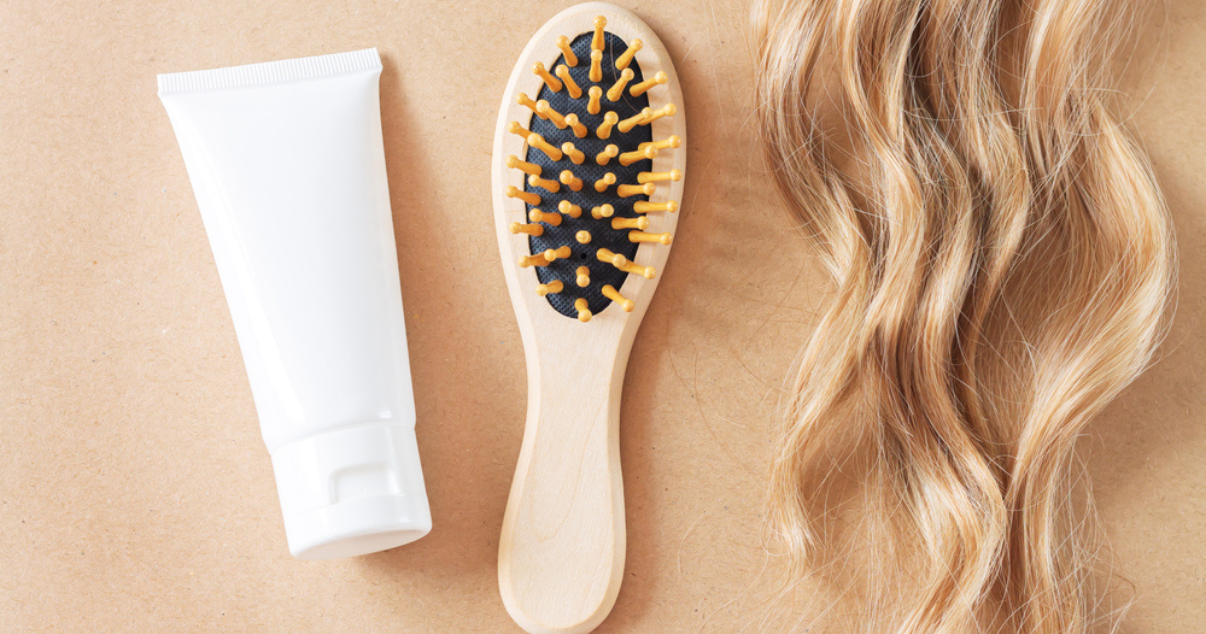 Can I use any hair products?
In short, no! It's essential to use high-quality products specially designed for synthetic and natural human hair wigs. Many hair products contain Lanolin, polymers, sulfate, alcohol, or heavy oils that can damage a hair replacement system. Synthetic and natural human hair wigs also have different qualities and, therefore, different needs, so it's important always to check the hair care products are suitable for your hair system type before purchasing. At Advent Hair, we have a wide range of superior formulated products designed especially for hair systems, all on offer at wholesale prices.
Remy Soft BlueMAX Moisture Hydrating Cleanser is a good wig shampoo for natural human hair wigs as it cleanses while retaining proper moisture levels and without stripping color. Follow up with Remy Soft BlueMAX Moisture Lab Recovery Cream and Blue Max Protective Sealer to coat and seal the hair shaft, eliminating tangling, locking in moisture, and protecting the hair against unwanted damage. For a leave-in conditioner, we highly recommend Walker Tape Leave-in Conditioner. The product works wonders on all types of natural human hair wigs, moisturizing and detangling the hair to protect it against dryness and shedding. Alternatively, if you prefer an organic treatment, you could try making your homemade hair care products.
When it comes to styling products, the same rules apply. For natural human hair wigs, look for alcohol-free products specially made for that wig type, such as the Aquatrol Finishing Spray. These products have the same fixing effect as store-bought products but prevent unnecessary dryness and damage.

Be careful when it comes to synthetic hair, as it is more sensitive to chemicals than human hair. Even the hairspray and gel made for natural human hair wigs can quickly deteriorate synthetic fibers. Instead, use a spray bottle filled with water to gently dampen the hair and style it with either a wig brush or your fingertips. Luckily, synthetic hair systems hold their shape much better than natural human hair wigs, especially in hot and humid climates, so it's easy to style! However, if you find that's not enough, check out our DIY hair styling recipes for an all-natural alternative.
If you have any questions, please don't hesitate to get in touch. We provide a 24-hour support system to answer any questions you may have. You can also check out our FAQs and resources section, where you can access our buyer's guides and blogs with plenty of hot tips and valuable information.