By Jeff Waite on Feb 29, 2020 11:37:20 AM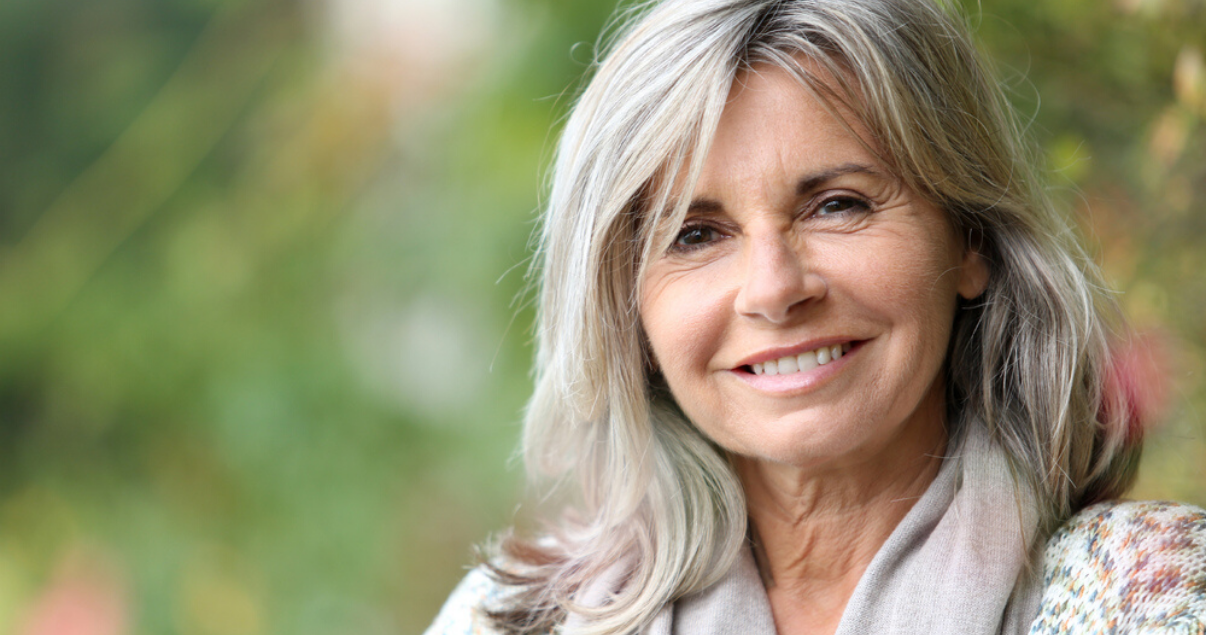 Are you confused about using poly hair systems with hairpiece tape? Have you heard that using tape is only possible with lace hair systems?
The world of hair systems, hairpieces, and hairpiece tapes can be confusing! Perhaps you're already using a lace hair system and feel frustrated by the difficult cleaning process. While you might not have seen poly hair systems used with hairpiece tape before, it's possible, and can have great results!
What are poly hair systems?
Poly hair systems are simply hairpieces that have polymers base. Our poly hair systems are usually made of a mesh fabric lace and a poly perimeter. Other hair systems produced by other companies often have a full polymer base which isn't advisable since it doesn't offer much breathing room for your scalp.
Poly hair systems are popular for their longer durability and easy application that makes them easy to wear.
What about lace hair systems?
You might have also come across lace hair systems. With a lighter and lower-density base, they are often considered to be more comfortable and breathable for the wearer. Some hair system users claim that they're more natural-looking because of the soft and light material. However cleaning and taking care of a lace hair system at home can be more complicated than maintaining a poly system. Lace hair systems are so delicate in fact, that extensive soaking can damage them and cause shedding.
Using a poly hair system
You'll find that every hair system has its pros and cons. One of the best things about polymer systems is that they last longer. Additionally, glue can't seep into a poly base, making them much easier to keep clean. Our poly hair systems combine the best of both worlds, including a mesh base as well as a poly perimeter. This winning combination means you'll enjoy a breathable hair piece that's also durable and capable of achieving a strong bond.
Hairpiece tape is usually used with lace systems, can I use it with a poly system?
You might be asking yourself if you can apply hairpiece tape the same way to poly hair systems as you would to a lace system. You'll be pleased to know that applying hairpiece tape to your poly hair system is super simple and highly effective.
How should I use tape on a poly base for the best results?
Start by turning your hairpiece inside out. If you find it difficult to turn it inside out, try supporting it on a mannequin's head to make it easier to stick the tape on its base.
Once you have the hairpiece in place, start with a layer of red liner tape, followed by a stronger tape on top over the red liner tape.
While we recommend applying red liner tape all over the hair system, just as you would with regular tape, take care not to stick the red tape on the base of your hair system in big lumps. Cut the tape into small bits and stick it evenly around your hair system. Don't use one chunk of tape as you risk it being uneven. You want your hair system to look as natural as possible and be easy to handle. Bumps are more likely to be a problem if you use big chunks of tape.
Remember to leave a small gap free from tape between the front and back of your hair system, this allows you to clean your front hairline without having to remove the whole hairpiece. Sensi-tack red tape is a very popular choice with our customers.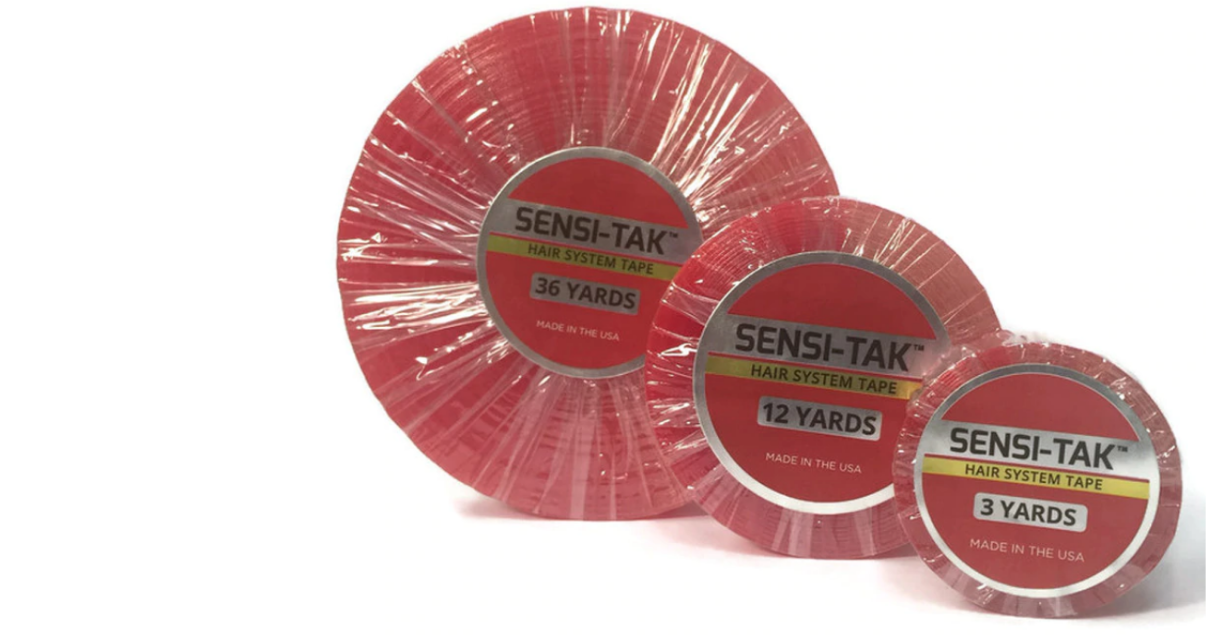 When you're happy with the positioning of the red tape peel off the protective plastic layer. Take care with your hair system now that the tape is exposed. If you're happy with the positioning of the red tape you can use the extra strength hair system tape.
Simply follow the same steps as you did when applying the red liner tape, cutting it in small pieces and sticking it on top of the red liner tape.
Once you've peeled off the protective layer from the second layer of hairpiece tape, you're ready to put your hair system on!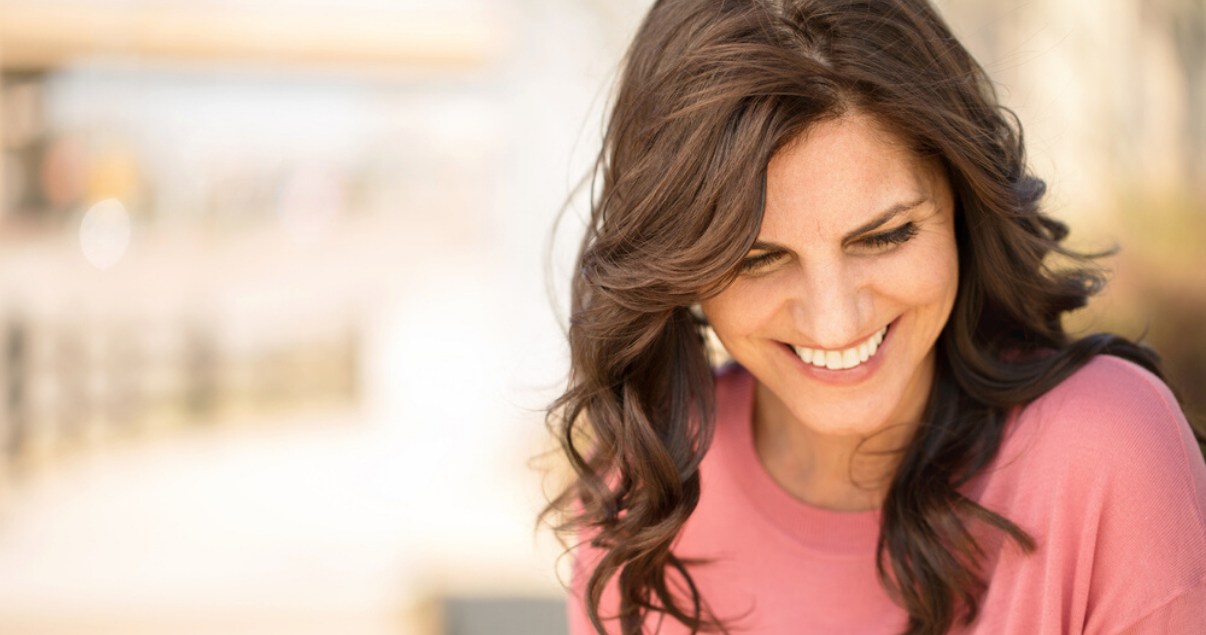 Need help with which hair system tape to use?
Always avoid strong tapes that might be too harsh on poly perimeters and become difficult to clean following usage.
True Tape's Super Tape is a great all-around option. Being water-based you can be sure it's kind to your skin as well as being safe for the environment. It's also super strong without being messy to use.
Max Adhesives Prodigy Tape is also a fantastic choice for long-lasting and waterproof bonds!
Walker Tape Ultra bond is also a versatile hairpiece tape, it can stay in place for up to six weeks depending on temperature, humidity and body oils.
Though bonding your poly hair system may seem complicated at first, with these guidelines you will be able to easily bond your poly hair system at home!