By Jeff Waite on Mar 25, 2022 3:00:00 PM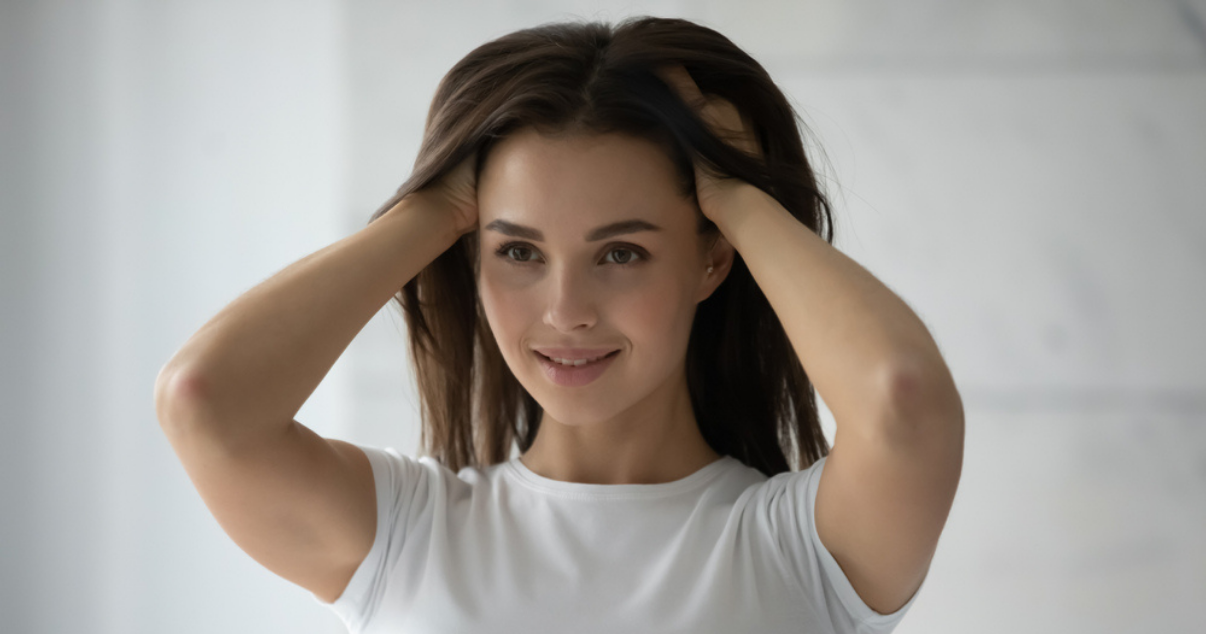 The best hair system is that which goes entirely unnoticed and looks uncannily like your natural locks. Customization is an essential part of achieving that high level of alikeness. Luckily, that's our specialty!
Custom hairpieces are the most popular hair replacement option amongst our clients because they offer the highest level of personalization. They allow you to design a unique, high-quality hairpiece with all the specific, fine-tuned features that are important to you.
How can I customize my hairpiece?
First-time buyers often worry about getting the right style and correct measurements without trying the hair system on first. Don't fret! At Advent Hair, we've worked hard to provide our customers with an easy, safe, and enjoyable online shopping experience that leaves you feeling confident with your purchase.
The first step is determining what type of hair replacement system you need. We offer four types of custom hair systems for women, named after the coverage they provide: top-of-head, ¾" wig, full wig, and integration. The options for custom hair systems for men are cut down to two: top-of-head and full wig.
Next, it's time to get down to the nitty-gritty details and particularities that will make the hairpiece unique to you. This includes defining the hair color, highlights, density, length, and texture, as well as the base and frontal hairline materials. You will also need to pick between natural human hair wigs or synthetic. Check out the key differences here.
To ensure the perfect fit, Advent Hair provides a fitting template, so you can take control of the custom ordering process from the comfort of your home. The easy-to-follow instructions explain how to make an accurate template of your head. Don't worry, you'll only need to do this once as we'll save all your measurements and details for an even easier online shopping experience next time around!
Likewise, to achieve the perfect color match, all you need to do is send us a hair sample, together with your template. That way, you're guaranteed to end up with a truly undetectable hairpiece.
Once you've decided what hair system to go for, the order process is simple. Either order it online or give us a call and we'll help get you set up!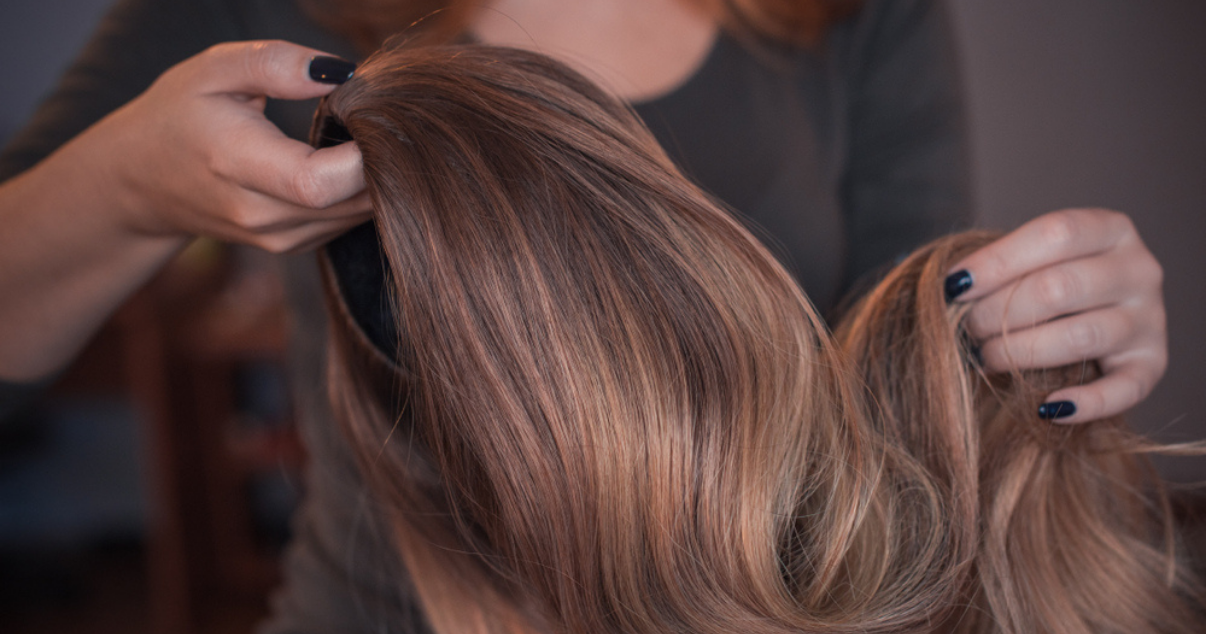 What if I need help choosing the best hair system to suit my face?
One of the many benefits of buying through a direct manufacturer, like Advent Hair, is the direct access you have to the hair experts themselves. Unlike the endless back and forths, you would have when buying online via a distributor or Hair Club for Men, we guarantee an efficient and personalized service that saves you both time and energy!
All questions and concerns regarding our products can be easily and swiftly addressed with a hair-wearing expert, via email or call, depending on your preference. Or, you can even speak to Jeff himself, the founder of Advent Hair, who will walk you through the hair system buying process. Our 24-hour active support system is on hand to help you before and after you've received, or even once you've started wearing your wig.
Get your custom hairpiece in record time
Another advantage of buying through Advent Hair is our record-breaking delivery time. Once the order has been confirmed, you can expect to have your hairpiece securely on your head in under 10 weeks! In the case of a hair emergency, we can even get orders out between 4 to 5 weeks. However, that luxury comes with an additional fee.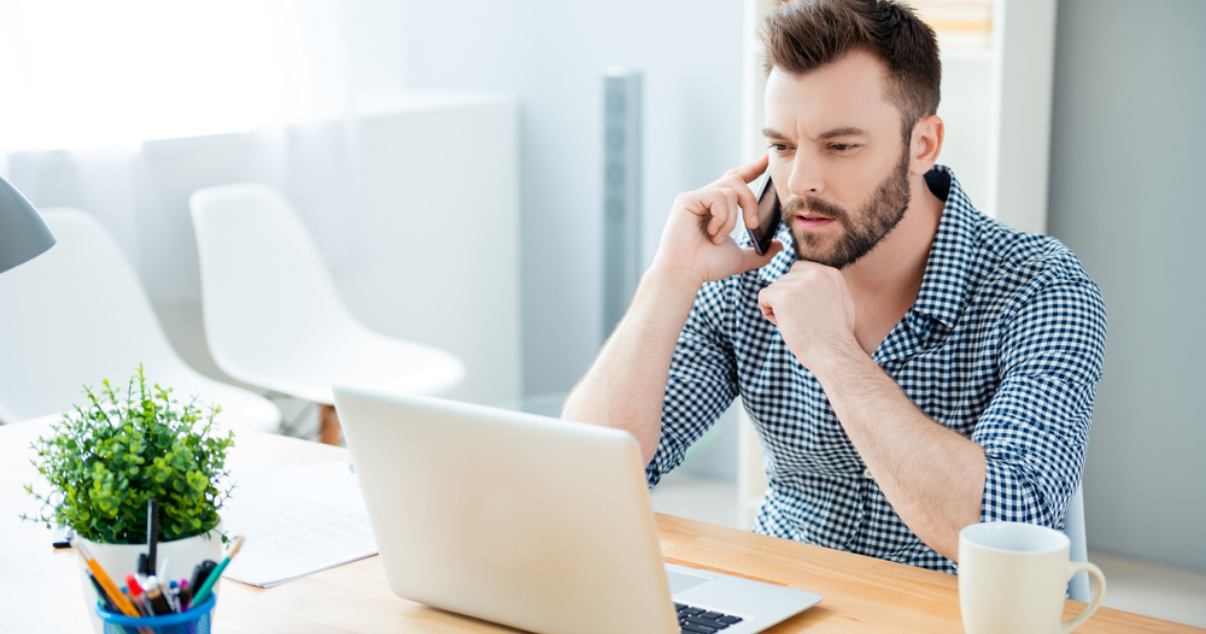 Can I return it if it's not what I expected?
Of course! All of our hair replacement systems have an unconditional 100% satisfaction guarantee.
Your happiness and satisfaction are our priority. That's why, if you are not 100% satisfied with your hairpiece and want to return the product, we offer to either rebuild or repair the hair system or refund 50% of the purchase price.
IMPORTANT: The hair system must be returned to us in its original condition within 15 days of receipt. We are not able to offer a refund if the hair has been combed, cut, or washed, or if the 15 day period has passed.
For this reason, we always recommend that you take a close look at your hair replacement system when you receive it to make sure it is exactly what you are looking for!

Are Custom Hairpieces more expensive?
Whilst stock hair systems are commonly thought to be the cost-effective option, you may be surprised by the low hair system cost of a custom hairpiece at Advent Hair. Unlike hair replacement salons, we are a factory-direct distributor. That means that we don't have all the extra expenses of a salon and we eliminate the middlemen that lead to costly hair system markups. Instead, we can maintain a low hair system cost allowing you to save substantial money by ordering your custom wig directly from the factory.
So, what are you waiting for? Get in touch! You can also check out our FAQs and resources section where you can gain access to our buyer's guides and blogs, with plenty of hot tips, hair-wearing insights, and other useful information.