By Jeff Waite on Feb 4, 2022 2:40:00 PM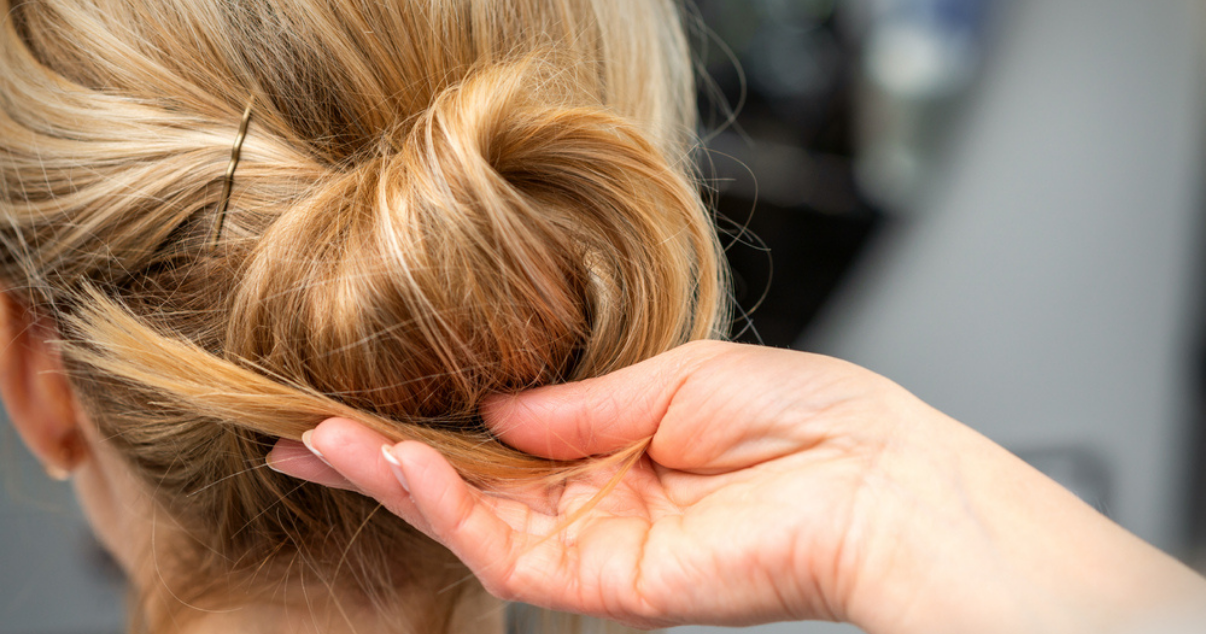 The best part about carnival season is… the super extra hair styles (and the wilder-and-wackier-the-better outfits)! From bright colours to eccentric accessories, the sky's the limit when it comes to festival hairdos. But, you're probably wondering what's trending in 2022.
The answer is… updos! As well as being super stylish, they're also a wonderfully practical hairstyle if you wear a wig, as they keep your hair up and out of the way from being yanked or getting tangled in the crowds. Plus, it allows a welcome breeze to circulate around your neck, keeping you cool (and on the dance floor for longer!). So, what are you waiting for? Let's get creative with some carnival season updos, guaranteed to get those heads turning.

2022 Carnival Season Hair Styles for Wigs
The Messy Low Bun
Let's be honest, most of us have our hair up in a messy-looking bun by the end of the day, so we may as well make it look a little more intentional, right?
What you'll need:
Long to medium length hairpiece; loose waves make it even better!
Bobby pins
Elastic band x2
Hairspray
Step-by-step:
Organize your parting. Then, take all of your hair and pull it into a low ponytail, securing it with an elastic band.
Pull out pieces around your face, from your ears and near your parting.
Using your index finger and thumb, gently pull at the crown of your head to add more volume.
Take another elastic band and repeat the same ponytail, but on the second time through, create a little bun, leaving the ends loose.
Take the tail and wrap it around the elastic band, tucking it into the other side of the elastic.
Finally, secure the bun with bobby pins and a spritz of hairspray to prevent flyaways!
Bonus tip: Why not top off the look with a stylish wide-brim hat. As well as looking fashionable, it also happens to be an excellent way to protect your hair system from the beating sun and dusty debris that accompanies the festive summer season!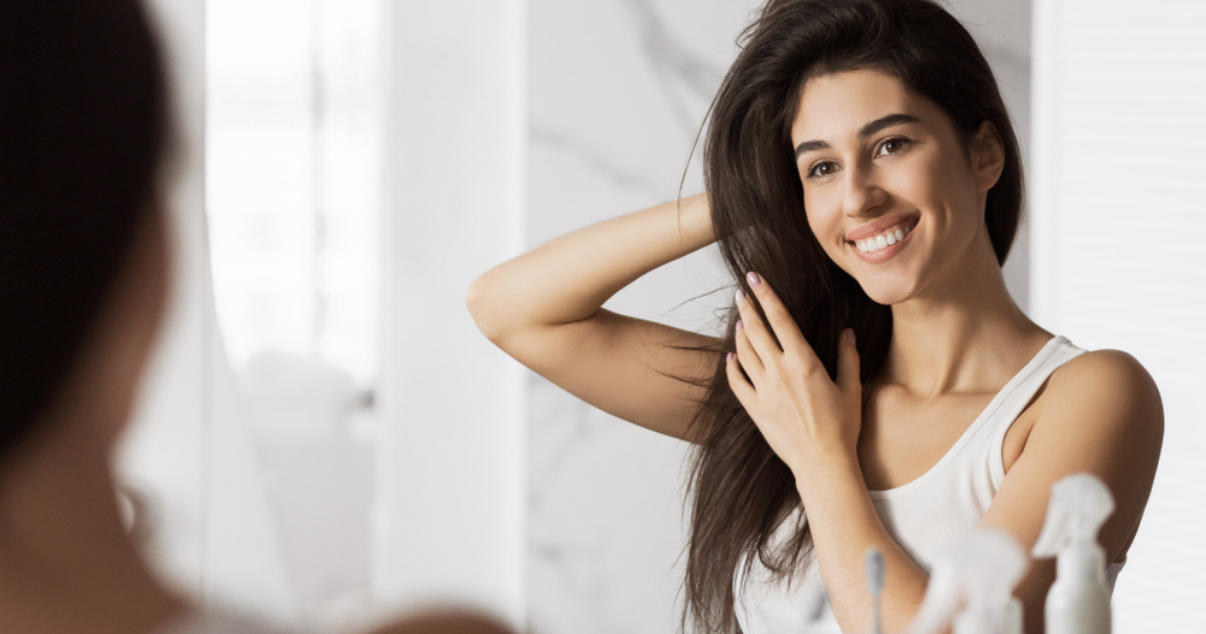 The Wrap Around Low Ponytail
The perfect option if you want the updo benefit of keeping your hair out of your face, yet still have something to swish around on the dance floor.
What you'll need:
Long hair replacement system; straight or loose waves
Elastic bands x2; thin and clear, or the same color as your hair are ideal for this hairdo, so they can be easily concealed.
Step-by-step:
Organize your parting and gather all of your hair into a low ponytail, securing it with the large elastic band.
Take a section of hair from the bottom part of the ponytail and wrap it around the elastic band two times. If your hair isn't long enough to wrap it twice, once is enough, just make sure to use a big enough section of hair to cover the elastic.
Create an opening above the elastic, from the underside of the ponytail.
Pull the end of the hair you have wrapped around the elastic through the opening and hold it together with the rest of the ponytail.
Take the small elastic and tie this section of hair and the ponytail together right under the wrap around base.
Split your ponytail in two and pull gently, so the small elastic slides up and underneath the wrap around base.
Secure it in place with some medium or strong hold hairspray.
Bonus tip: Carnival it up with some extra bling! Hair jewellery, such as chains, can be attached to the back of your head, or the elastic band, and make your hair glimmer in the sunlight. Alternatively, add some small braids throughout your hair before you tie it up, and decorate them with colorful beads, seashells, or feathers.



The Rainbow Dutch Braid
If there's any time to experiment with color, it's during carnival season. And, why choose one when you could try out multiple? Also known as a "reverse French braid" the Dutch braid is a fun way to show off your new hair color/s and works well for short and long hair styles. Plus, with this hairdo you'll be able to forget all about your hair system and put all your focus on having fun, as it's sure to stay securely in place for days!
What you'll need:
Long or short length hair system
Temporary hair color sprays; make sure it's wig-friendly!
Elastic band
Hairspray
Step-by-step:
Spray your hair with the temporary hair color spray, and let it dry. Don't be afraid to experiment with color - the bolder the better for carnival season!
Gather a small section of hair from your front hairline, as wide as the width of your forehead.
Split the section of hair into three equal strands.
Hold the right strand with your right hand and the other two with your left. Then, clamp the middle strand using the index finger and the middle finger, and hold the left strand against your pinkie and palm.
Start braiding! Cross the right strand under the middle strand, then continue to cross the left strand under the new middle strand. Remember, always cross the strands under, as opposed to over, otherwise it will end up being a French braid instead!
Take a thin hair strand from the right side of your head and add it to the right tresses to create a bigger strand. Then cross this strand under the middle one.
Take another small hair strand from the left side of your hairline then add it to the left strand before crossing it under the new middle strand obtained at step 5.
Repeat the process until you reach the nape of your neck and finish off with a basic braid.
Mess it up by gently pulling out a few strands around your ears, your face and throughout the braid.
Secure the end with an elastic band, and keep all the strands in place with a spritz or hairspray!
Bonus tip: Up the ante with a statement headband in a contrasting color to your carnival hair color. Or, why not experiment with a patterned headscarf? It's also another stylish way to protect your hair from harsh UV rays, whilst looking super cute.


Additional Carnival Season Hair System Top Tips

Keep your wig care and maintenance essentials in your fanny pack. You can never be too prepared… especially when you know it's going to get hot and sweaty! Heat can cause your wig glue to fail, so it's worth keeping it to hand for an emergency touch up.

Looking after your hair system can be challenging if you're camping on-site, so you're excused… However, as soon as the fun's over, make sure to get straight back to that wig care regime, giving it a thorough wash and condition, and treating it to a deeply moisturizing leave-in conditioner treatment.