By Jeff Waite on Sep 2, 2018 10:00:00 AM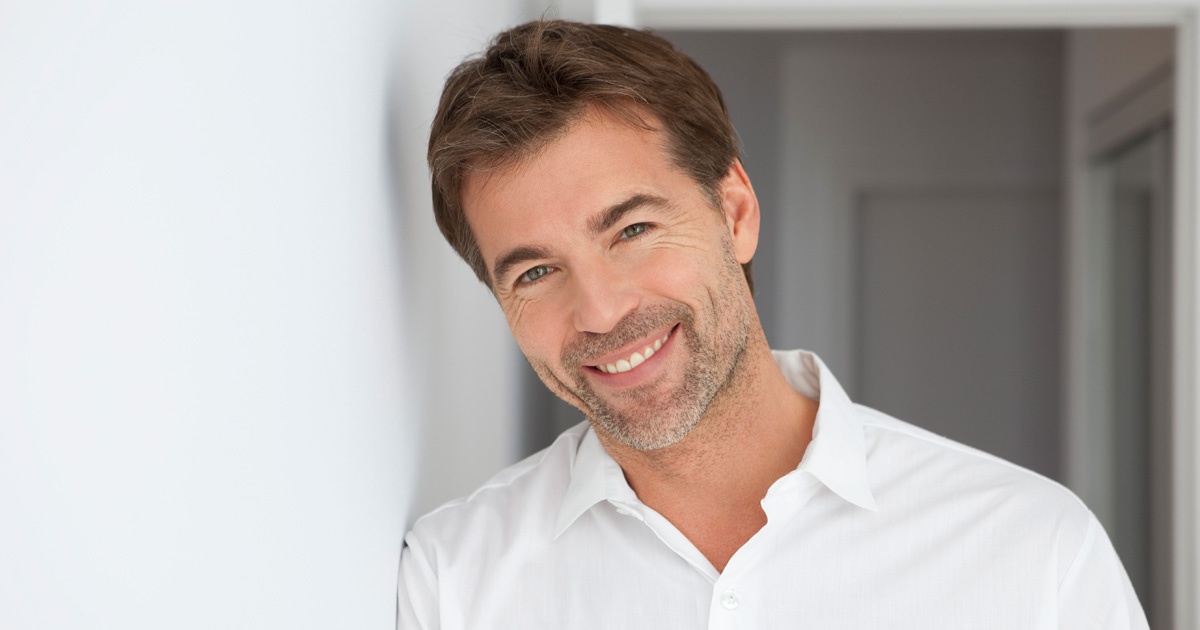 Male baldness and female hair loss are more common than you would probably assume. Did you know that 40% of men have noticeable hair loss by age 35, 65% by age 60, and 80% by age 80? It's a lot, right?
Most men don't feel comfortable suffering from this condition. Surveys have shown that 60% of hair loss sufferers would rather have more hair than money or friends. The good thing is that if you are within those men that suffer from hair loss, in Advent Hair we have great, thoughtful solutions for hair problems.
You could gain back your confidence and great looks using a hair system that works for you. We offer both pre-made and custom hair systems.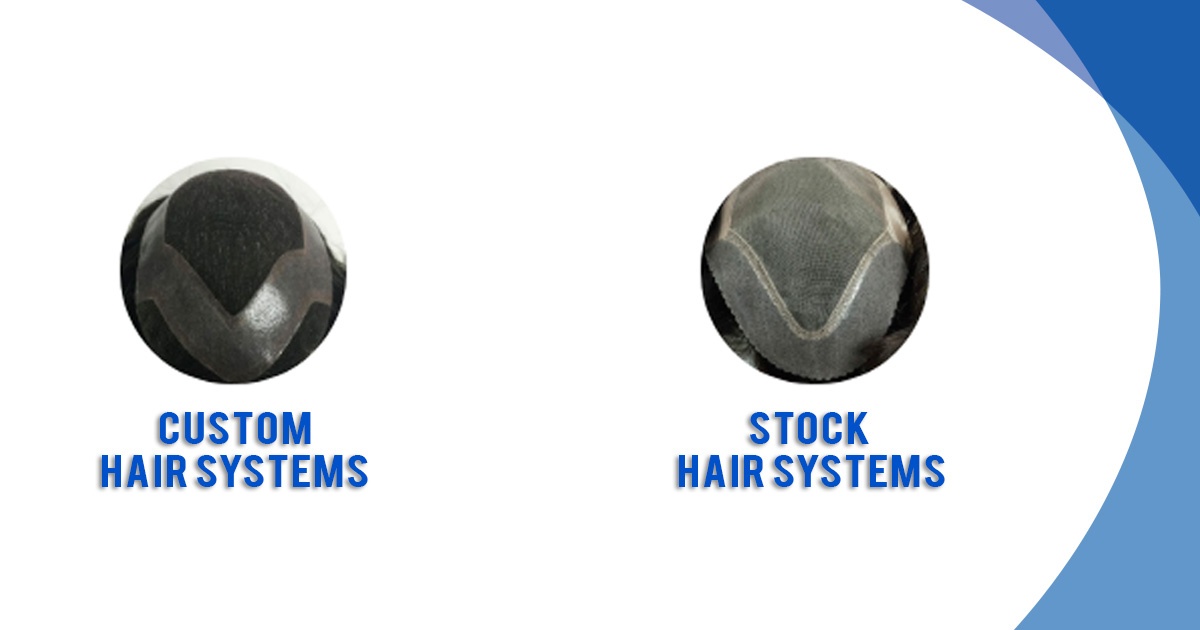 Custom Hair System
Custom hair replacement systems for men are available in 2 sizes, Full Head Wigs and Top of the Head Wigs:
Full Head Wigs:

Theses wigs can be constructed of the same material as toupees, however poly skin is normally not used, as it tends to be too hot for full head coverage.

To ensure a perfect fitting custom hair system, a well-made template is recommended as well as a few hair samples that show the blend of colors and the grey percentages, if applicable.
Top of the Head: They

are sometimes referred to as toupees with a base size less than 8" x 10". They can be constructed with all of the popular base materials.

Depending on the base material and your wearing preference, they can be attached to your scalp with tape or glue for daily or permanent (2-4 weeks) wear.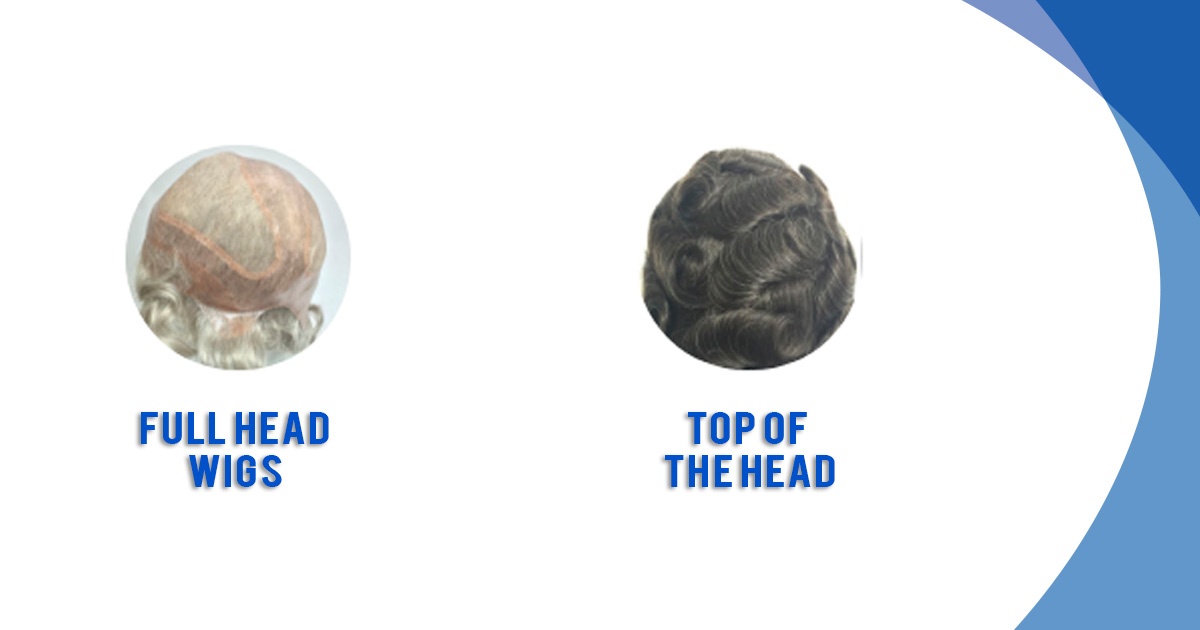 Custom hairpieces and wigs require a template and hair samples and take approximately 6 weeks to build for you. Once we have all of the specifications like hair color, density and wave, we can easily reorder them anytime you need one.
Full Head Hair System
To achieve a perfect fitting full head wig for a man, we must begin with a well-made template that shows the proper curvature of the head as well as the hairline and sideburn areas.
The most popular base material choices are:
Fine Mono

French Lace

Skin Graft
...or a combination of the 3 materials!
In addition to the base material, you also need to decide:
Perimeter Material – Poly Skin such as Glass Silk, PU Coated or PU See Thru

Frontal Area – French/Swiss Lace, PU or Bio Skin
The hair density will determine what materials should be used. Generally, the more dense the hair, the more durable the material needs to be. For example, for densities ranging from Extra Light thru Medium, French Lace can be used throughout. However, for densities like Medium/Heavy thru Extra Heavy, a more durable Fine Mono and Glass Silk should be used.
Here is an example of a custom full head wig that we have built for our clients.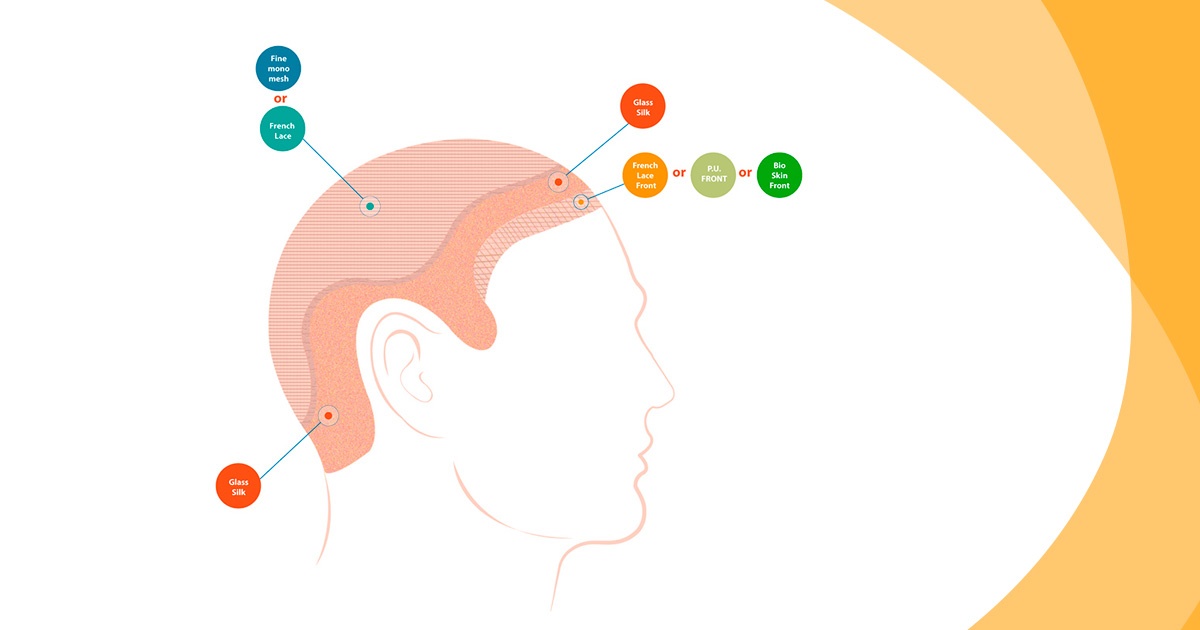 Top of the Head Hair System
In order for Advent Hair to design the perfect fitting men's top-of-head hair system, we could begin by duplicating your older hairpiece, or start from the beginning with a well-made template and accurate hair sample.
Despite all the confusing names that the hair studios invent, there are 3 distinct types of base materials used to construct your hairpiece.
Fine Mono Mesh

Poly Skin Graft

French or Swiss Lace
Learn more about designing your hair system in our Men's Hairpiece Buyer's Guide.
Your best choice for a hairpiece base will depend on your desired durability, hair density and attachment method. Generally, the more dense the hair, the more durable the material needs to be. For densities ranging from Extra Light to Medium, all three base materials could be chosen. However, for densities like Medium/Heavy - Extra Heavy, a more durable Fine Mono with a Glass Silk perimeter should be used.
Pre-made Hair Systems
Also called stock hairpieces, these are available in all of the popular base materials and the base sizes. They vary from 7" x 9" thru 8" x 10". The larger size is the most popular. It can be trimmed down to a smaller size if needed, making it very practical and easy to use. All men's stock hairpieces are delivered within 7 days and are available in several base materials, many colors, grey percentages, and densities.
The three primary base types are:
Fine Mono Base: Fine monofilament, a good beginner's base.

Skin Graft Base: It's a smooth, skin-like material with various levels of thickness.

French Lace Base: This is a breathable lace mesh which allows the scalp to be seen, creating a realistic look.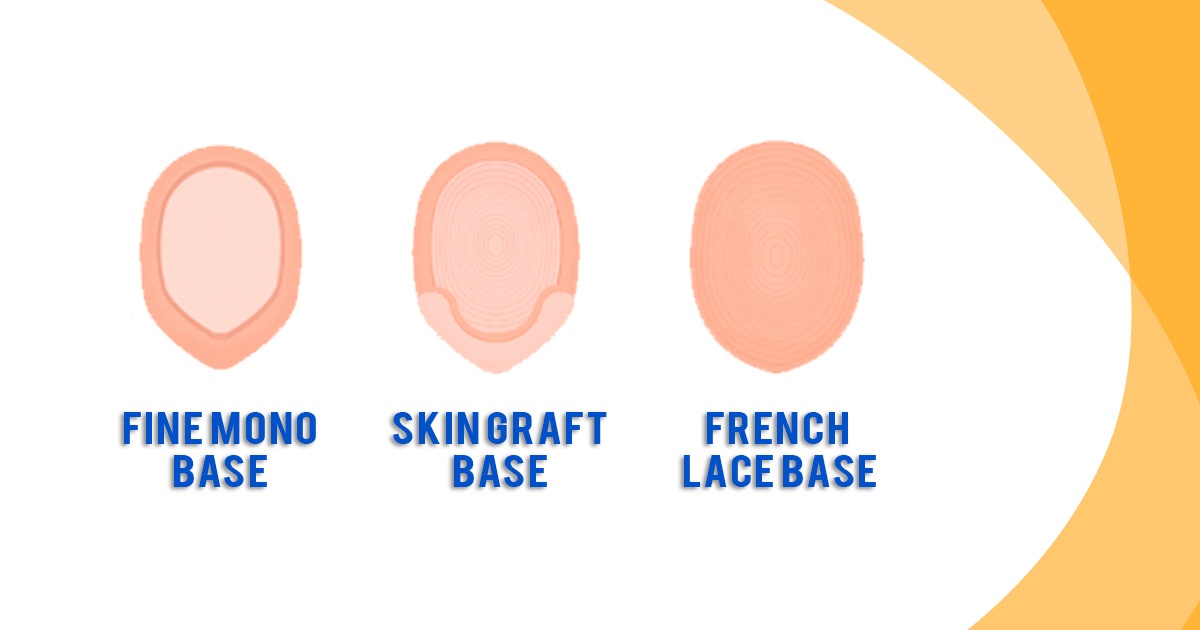 The most recommendable hairpiece is the one that suits you best. The one that allows you to have a perfect fit, color, and shape. The number of men using a hair system keeps growing every day! Even famous people use them, like John Travolta, Tom Hanks and Jude Law. With all of these products available, we assure you that you can achieve a natural, renewed, good-looking hair, and even be able to style it.
With all of these varieties of options to choose from, there is no doubt that you will double your confidence!
Learn more about hair systems with this Easy Guide Through the Fabulous World of Hair Systems.
In Advent Hair, we want to help you make the correct choice and feel comfortable. We have a very special line available for you to describe the exact problems you're experiencing and order any type of hair system that could fit your needs. It's as simple as a quick call. Give it a try!
Give us a call!
1-800-756-8585