By Jeff Waite on Dec 17, 2021 2:30:00 PM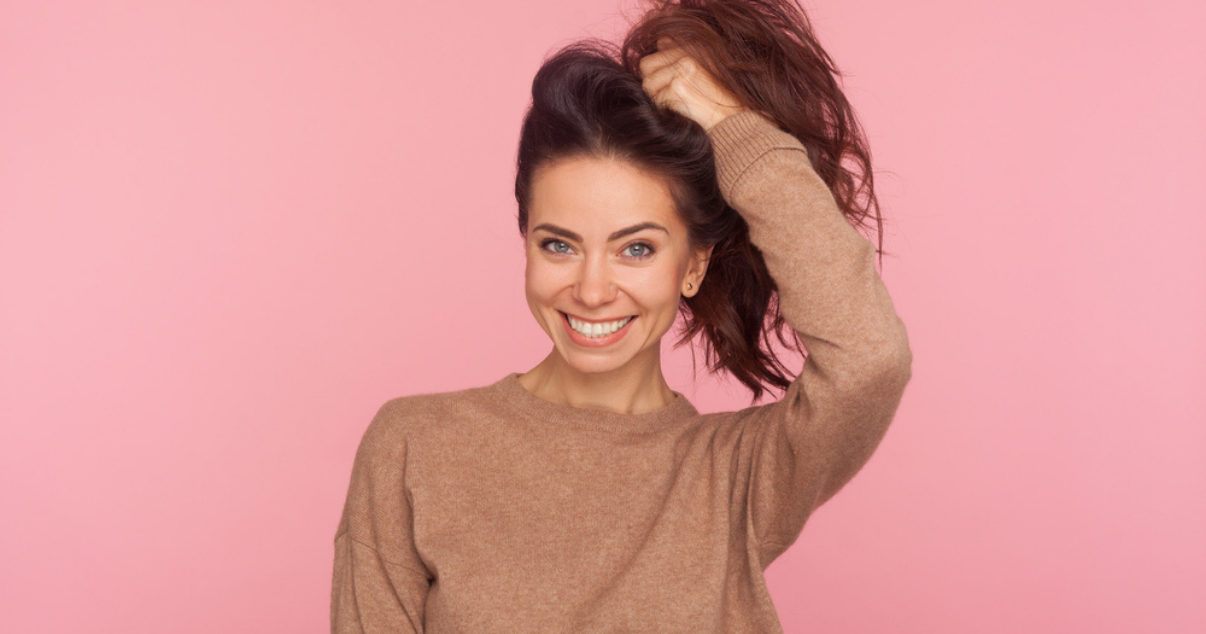 'Tis the season to be jolly and get your glad rags on! This time of year is full of excuses to get dressed up and experiment with daring new looks, and we're not just talking about your wardrobe. A stylish holiday hairstyle is like the brandy on top of the Christmas pudding, it gives you an added glow and touch of je ne sais quoi. So, avoid making a last-minute song and dance of your hairpiece by planning (and practicing) your party hairdos ahead of time, leaving the singing and dancing for the party! Here is some valuable wig care and styling advice from our hair wearing experts, plus some inspo for trendy and easy hairdos for long hair, and short.
Three top wig care and styling tips
Style your hair system when it's dry

We all like to go out with clean, fragrant locks, so make sure you leave plenty of time to wash your hair system and let it dry 'naturally' before brushing and styling. It may feel unnatural but brushing and detangling your hair replacement system when it is wet will stretch and permanently damage the hair fibers.

Heated tools, such as hair dryers, are also best avoided as dry heat melts synthetic hair systems and dries out human hair. Instead, gently rub the hair down with a soft towel or a cotton t-shirt, without wringing and squeezing it, and let the hairpiece air dry on a wig stand to help maintain its shape.



Only use styling products specifically designed for your hairpiece

Maintain the longevity of your wig by using the appropriate

styling products

and accessories. Synthetic and human hair systems have different qualities and therefore different needs, so always check the product label to make sure it's suitable for your hair type before purchasing. Yes, even for human hair wigs! We can't rub and wring our wigs with the same strength as we do with natural hair, leading to a buildup of excess product. Plus, conventional styling products contain harsh chemicals that degrade the wig fibers, causing your hairpiece to gradually disintegrate.

The same applies to accessories. Only use

brushes and combs

designed especially for your wig as they are made to be extra gentle to avoid breaking and stressing the fibers. For human hair replacement systems, opt for a

boar bristle brush

. A

looped bristle brush

is best for styling a synthetic hairpiece. For curly hair wigs, just use your fingers or a pick comb, regardless of the hair type.



Use a wig form to style your wig

The easiest way to style your wig, especially if you're a new wig wearer, is with a wig form. That way you can practice creating beautiful updos, without straining to see what the back of your head looks like in the mirror.

For those of you who already have hair styling down to an art and prefer to style your wig on your head, consider using a chin strap. This will help keep your wig in place so you can use both hands to craft your holiday hairdo.
Need some 'wigspo' for easy hairdos?

We did some browsing on Pinterest and Instagram and found the latest styling trends for long and short hair. Here's how to get the look: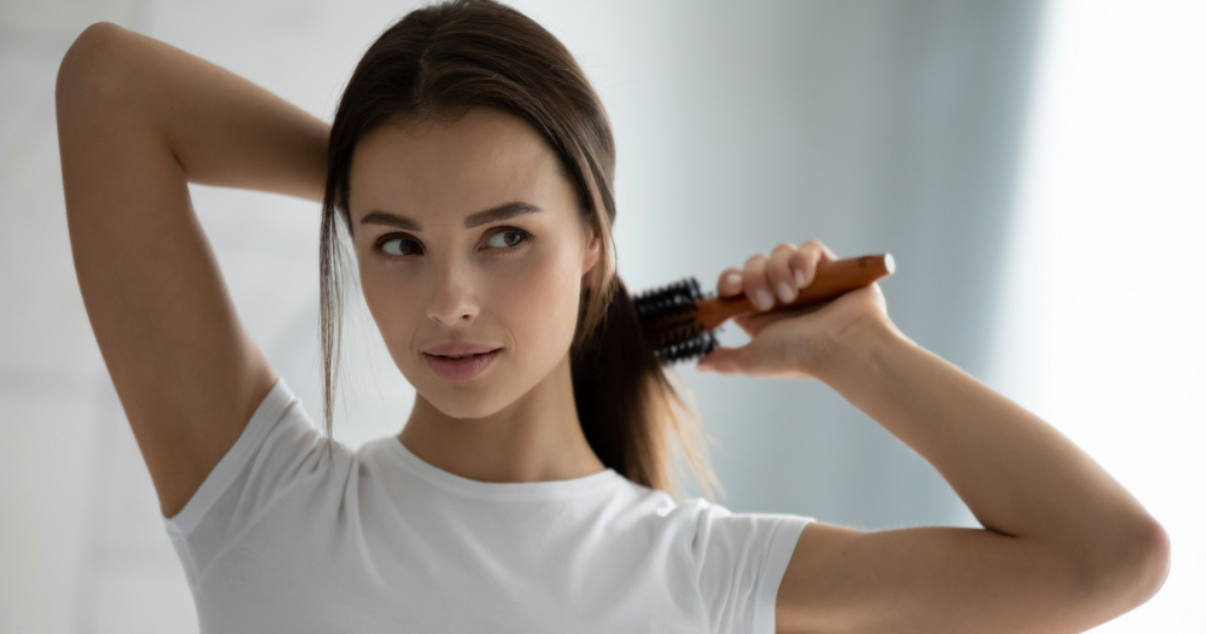 Classy hairdos for long hair: The chic chignon
The perfect hairdo for any occasion, the chignon, or low bun, is easy to master and can make even your festive onesie look effortlessly chic! What's more, the sleek and sophisticated updo works across all hair types and is low-maintenance, meaning you can dance the night away without worrying about it all falling apart. Ready to give it a go?
What you'll need:
Hairbrush
Bobby pins
x2 elastic bands
Strong-hold hairspray
Step 1: Create a sleek ponytail
Whilst many bun hairstyles are strategically messy looking, the chignon bun is an exception. Brush your hair until it is smooth and tangle-free and create a neat middle parting (they're back on trend!). Then, sleek the hair back into a perfectly neat low ponytail that sits at the nape of your neck, securing it with a thin elastic band.
Step 2: Tie the end of the ponytail

Secure the end of the ponytail with an elastic band.

Step 3: Loop and tuck

Take the ponytail, loop it around and tuck it in at the base of your neck, securing it with your bobby pins. Make sure to leave an inch or two of the ends hanging out. Remember, the chignon is a loose knot, rather than a twisted, wrapped style, so it will have more volume than a typical bun.

Step 4: Wrap around the ends

Tidy up those loose ends by splitting them in half and wrapping one half around the exposed elastic band, pinning it in place with a bobby pin. Repeat with the other side and tuck in any additional stray strands to achieve that smart, neat finish.

Step 5: Lock it into place

Seal the deal with an even spritz of strong-hold hairspray over your entire head to prevent any wisps and strays from flying away. For a festive touch, embellish the hairdo with some sparkly clips.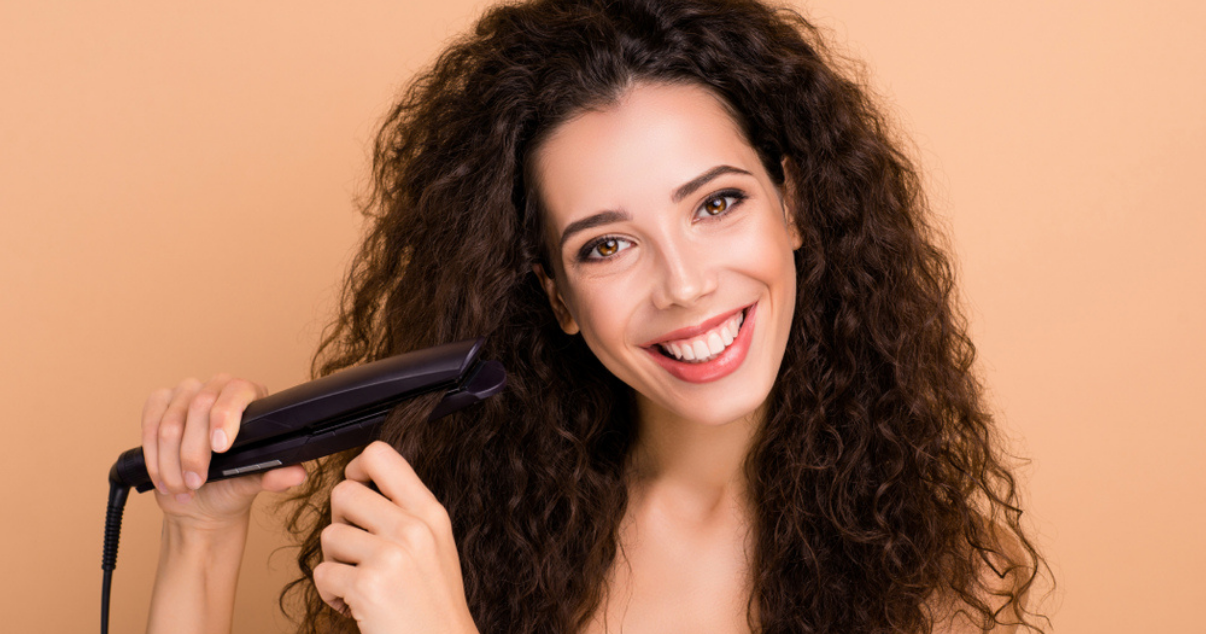 Trendy hairdos for short hair: Bring on the volume
Zhuzh up a short hair style with volume! Short, straight haired wigs are popular hairdos for older women and spring chicks alike. Whether you're working a classy bob, a cute pixie look or gentle waves, short hair can often look thin and shapeless. Luckily, it's easy to manage and volumize. Simply follow this simple party trick and you'll be rocking a sexy hairdo in no time.
What you'll need:
Technique: Backcomb
One of the most simple and effective ways of adding volume to natural hair and wigs alike, is to backcomb it.

Start by grouping your strands into sections, lifting one section up at a time so that the ends are above the roots. Then, using the appropriate brush for your hair system type, start to gently brush backwards, starting from 3-4 inches away from the scalp and brushing towards the roots. Avoid backcombing from the very ends, and only brush the underneath section of the strands. Otherwise you'll end up with a messy, dragged-through-a-hedge-backwards look - far from the stylish one you were after!

Keep your tousled and voluminous hairdo in place with a few spritzes of hairspray.

And finally, have a happy holiday!