By Jeff Waite on May 27, 2022 3:00:00 AM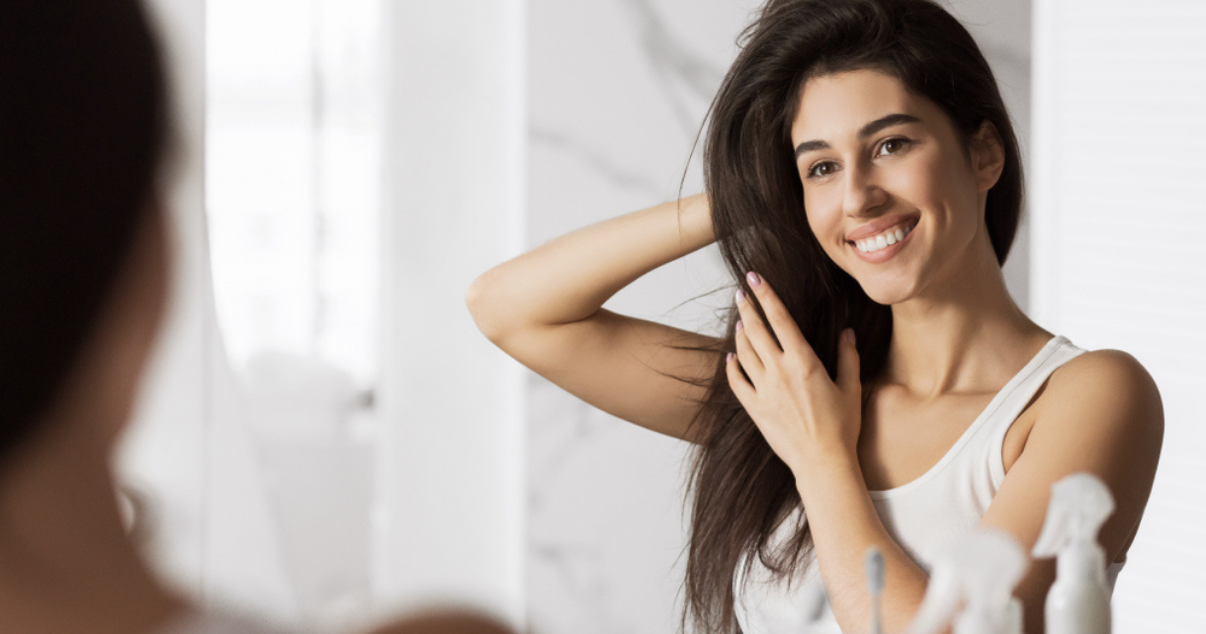 We've said it before, and we'll say it again: a few minutes of hairpiece TLC a day will keep the wig doctors away. A consistent wig care and maintenance routine is the key to a shiny, long-lasting, and natural-looking hair system. But what's a wig care routine without quality hairpiece products?
Our hair-wearing experts have put together a compact list of four must-have hairpiece products that every wig-wearer should own.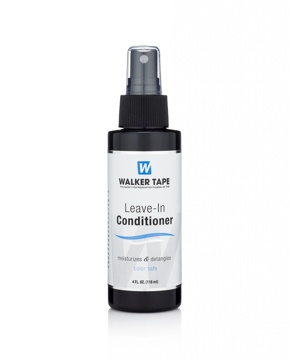 Walker Tape's Leave-in Conditioner is an essential ingredient in every wig care regime, the secret to a truly silky smooth hair replacement system. It works wonders on all types of natural human hair wigs, moisturizing and detangling the hair to protect it against dryness and shedding. As well as giving your hair system a naturally healthy shine, the conditioner has the added benefit of being color-safe and non-oily. Not to mention its pleasant fragrance that leaves your hairpiece smelling irresistible.
After washing or wetting your hair system, gently and evenly massage in the leave-in conditioner, starting from the top of your hair and working your way down to the tips. Place a shower cap over the hairpiece, leaving the product to work its magic for another ten to fifteen minutes. Then, comb out the wig without rinsing away the deep conditioner.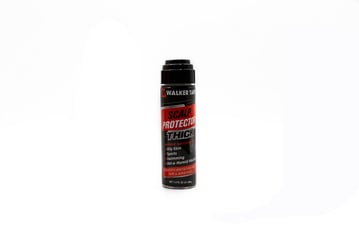 Whether you suffer from a sensitive scalp or are struggling to achieve a reliable and long-lasting bond, Walker's Scalp Protector THICK may be just the ticket. The product forms a thick protective barrier between the scalp and tape or adhesive, preventing the skin from becoming itchy and irritated. The formula also has improved adhesion, so hair wearers who play sport, swim, live in hot and humid climates, or have oily skin can continue to enjoy life wig-worry-free.

To protect your scalp and boost the hold of the adhesive, start by cleaning your scalp with 99% alcohol. Then, simply dab Walker's Scalp Protector THICK onto the clean skin where the tape or adhesive will be applied. Let it dry for a few seconds until it is no longer tacky to touch, and fix your hair system using your preferred attachment method. Remember, a scalp protector does not replace tape or liquid adhesive. Rather, it works with your attachment to reinforce the bond and keep your hair replacement system firmly on your head throughout even the toughest conditions.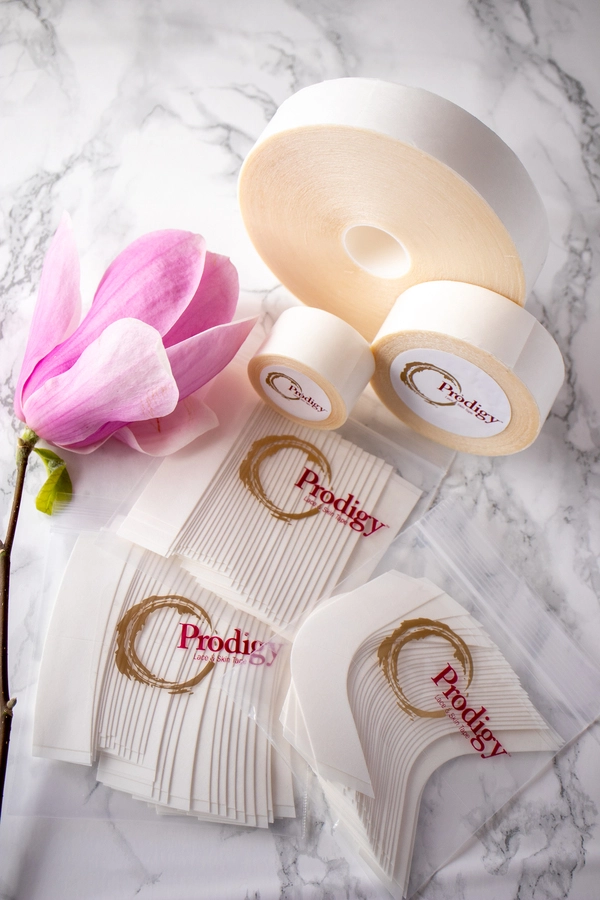 Quick, convenient, and mess-free, it's easy to see why wig tape is such a popular adhesive option amongst those who wear a wig on a daily basis. It provides a secure hold that's comfortable and reliable without having to fiddle about with messy adhesives. Hairpiece and wig tape rolls are double-sided and come in a variety of colors, dimensions, thicknesses, and adhesive strengths. Hairpiece tapes can last from 1 day to 6 weeks, depending on the degree of tackiness. Tape rolls provide more flexibility than pre-cut tape contours, as you can cut the length to suit your unique hair system needs.


At Advent Hair, we offer a range of hairpiece tape rolls from brands including Walker Tape, Sunshine, Max Adhesives, and 3M. Here are some of our customers' favorites:
MAX Adhesives Prodigy Tape Roll: The newest adhesive technology for securely attaching lace and polyurethane hair systems. Prodigy is waterproof and hypoallergenic, sticks stronger, and holds longer than any other lace tape on the market. The strong bond can last an impressive 6 weeks without touch-ups. The ultra-thin matte tape is comfortable, breathable, and has a natural skin appearance.

Sunshine Red Tape Roll: This clear, double-sided hypoallergenic tape is a favorite amongst those with polyurethane units looking for daily wear. The low residue tape has a 1-3 day hold time and is known for its easy clean-up and non-aggressive tack.
Sunshine Hyper Hold Tape Roll: Another clear, double-sided hypoallergenic tape roll by Sunshine, but this time with extended wear for 2-4 week attachments. However, it can be removed after a few days of wear. The thin, matte tape goes undetected for attaching French lace, Swiss lace, Fine Welded Mono, and PU hair replacement systems.
Walker No-Shine Tape Roll: This popular extended wear tape stands out for its superior reduced shine. The strong, sticky residue offers a comfortable bond for a 2-3 week hold.
3M Clear Roll: The go-to hairpiece tape for wig-wearing newbies, this clear tape roll is easy to apply and remove with minimal clean-up. The low residue tape makes it ideal for 1-2 days of wear.
Hairpiece tape contours have the same function as tape roll, the key difference being that they are pre-cut and shaped to match the attachment area.
Sunshine Hairpiece Contour Tape is the most popular extended wear, low residue tape. The clear, double-sided hypoallergenic tape works best on polyurethane perimeters, providing a barely visible attachment. Although it is an extended wear tape with a 1-2 week hold time, many customers use it for daily wear because of the easy clean-up and non-aggressive tack.
Keep up to date on our best-selling hairpiece products and get 20% off each month by subscribing to our Spotlight emails.