By Jeff Waite on Dec 17, 2020 1:24:02 PM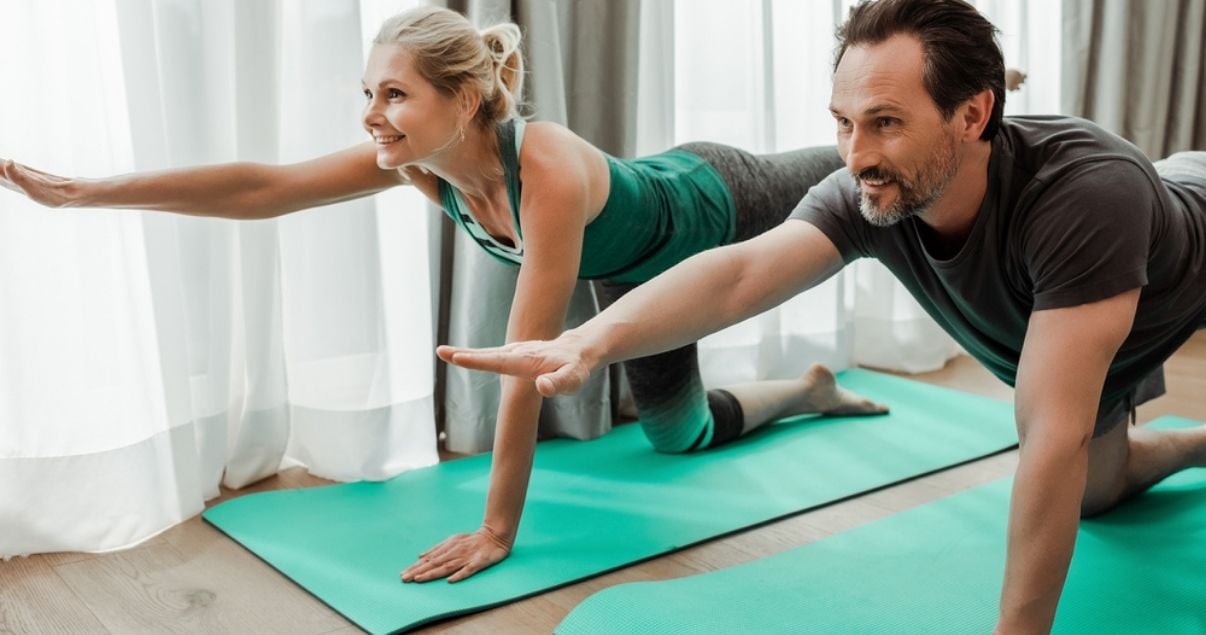 There's no denying that hair loss is a struggle. Sometimes hair loss is sudden and unexpected - catching you completely off guard. Some men may start losing strands at the age of 18, while others may experience it later on in life or not at all.
Our hair is an essential part of our personal identity and can impact our self-esteem deeply. Hair loss is also linked to anxiety, stress, and a loss of confidence.
So what's the solution to this series of problems?
Hair replacement for men these days is surprisingly straightforward and easy to fit into any daily routine.
In this blog post, we'll be covering everything you need to know about men's hair replacement systems, custom hairpieces, toupees for men, and swiss lace vs french lace.
What are custom hairpieces?
Custom hairpieces allow you to personalize your men's hair replacement system to fit your unique style and daily routine needs.
They offer the most discreet and natural-looking hair replacement solutions available on the market today.
When a hairpiece is made out of high-quality materials, following a solid manufacturing process and using exact measurements, you'll find it's near impossible to distinguish them from a person's natural hair.
Custom hairpieces for men don't just look and feel natural, but they can also be made to match your natural hair color and texture. You can then easily take a quick trip to your regular professional hairstylist and style it up to recreate your favorite hairstyle.
Custom hairpieces for men come in two different forms
Full head - For more severe cases of hair loss
Top-of-head - For hair loss cases where balding is concentrated on the crown part of the head
Now you know the key features of custom hairpieces for men, how do you go about choosing one that matches your individual needs?
Here's a handy checklist to keep in mind when you're making that all-important custom hairpiece decision:
Base material
Attachment method
Density
Hair type
Hair color, gray & highlights
Hairstyle
Before you dive into choosing the specifics of your custom hairpiece, it's important to make sure you've accurately measured your head so the manufacturers can build you the best possible hair replacement system to match your individual requirements.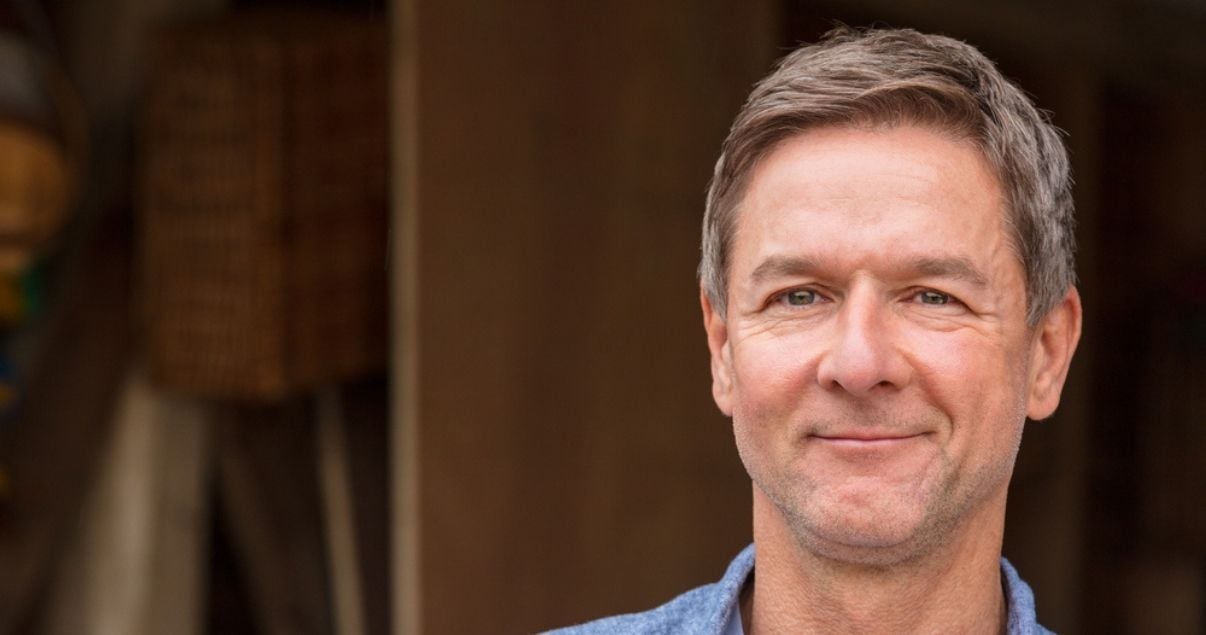 Custom hairpiece bases
You have two different base options, a skin graft or a breathable mesh base.
Skin grafts are composed of one or more layers of silicone with the hair either hand-tied or injected into the base. The 'skin' can either be very thin and delicate (usually bonded to the head) or with a medium thickness which can take denser hair strands and either be taped or bonded to the skin.
Breathable meshes include:
Fine mono mesh - A durable base that can be attached with glue or tape, the FMM is versatile with hairline materials and is the standard hair system with which most men begin their hair system wearing days. It's best to use a hair density of medium/light - anything less and the FMM can be visible to others.

French lace - This base consists of a single layer of breathable material that is ultra-versatile for the frontal hairline as well as the rest of the base. It can be used for densities ranging from extra light to medium.

Swiss lace - This base is ultra-thin and much more difficult to detect.
Swiss Lace vs French Lace
These two bases are often confused given their similar names. Simply put, french lace is more durable and can take denser hair strands. Swiss lace although usually harder to spot, is less durable and much easier to tear.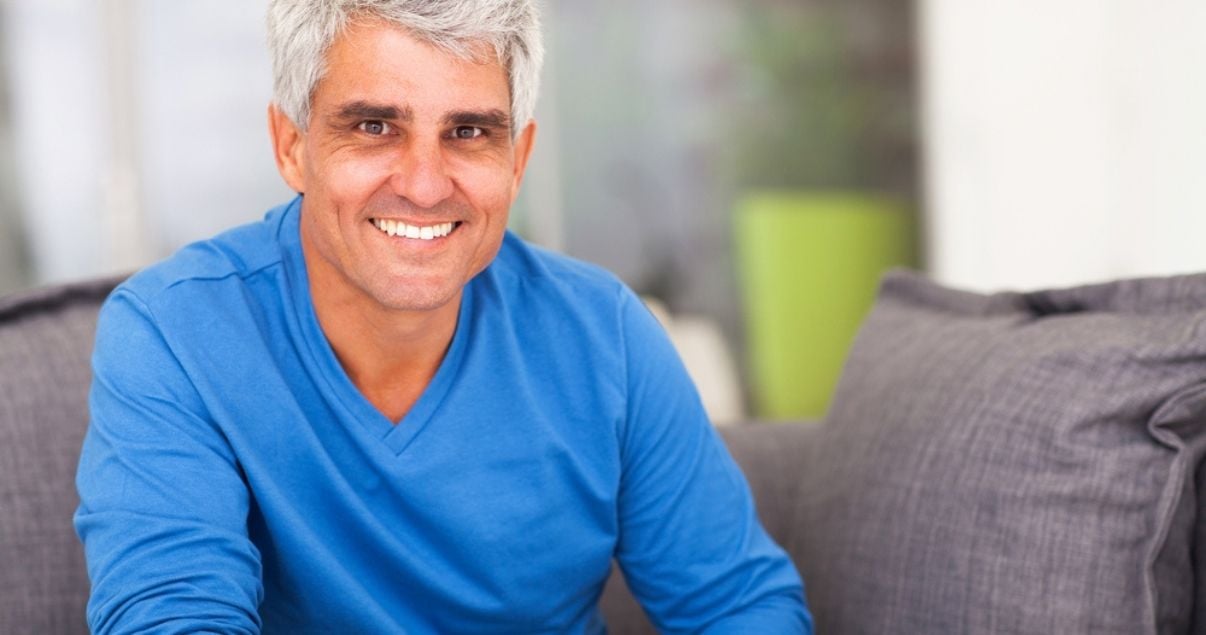 Attachment Methods

Attachment methods depend on how long you want to wear your hair replacement system before removing it.
You can choose from:
Hair Density
For men, the right hair density is key for giving you a realistic look that's age-appropriate.
Hair density is simply the 'number of hairs per square inch' and can range from extra-light through to extra-heavy. You should always have slightly less density in the hairline, gradually increasing through the top and crown area.
Hair Type
There are 2 available hair types:
Human hair - It allows for the greatest styling flexibility as it can be curled, permed, and straightened just like your own hair.
Synthetic hair - It's a pre-made blend of Kanekalon and Toupelon, 2 of the world's finest synthetic fibers. The blend offers better light reflection, softness, and is less static.

Hair Color, Gray & Highlights
Every man will have some gray hair eventually. A dead giveaway that you're wearing a hairpiece is that the color is too dark or that there aren't enough gray strands.
Hair replacement system providers can match the gray on the sample you provide them. The gray which can be synthetic fiber or human hair is added in increments of 5%.
Hairstyle
Once you've decided on all the above hair replacement system details and you receive your custom hairpiece, it's time to visit your hair salon and ask them for the hair system style you'd like.
It's best to leave the technical styling of thinning the hair, creating a frontal recession that looks right for you, and trimming the hair around the ears, and layering the hair at the back to a professional stylist.
Got any other question for us? Feel free to give us a call at our toll-free number.
We're more than happy to help you with any questions or concerns that you may have!
Call us toll free