By Jeff Waite on Aug 21, 2016 10:00:00 AM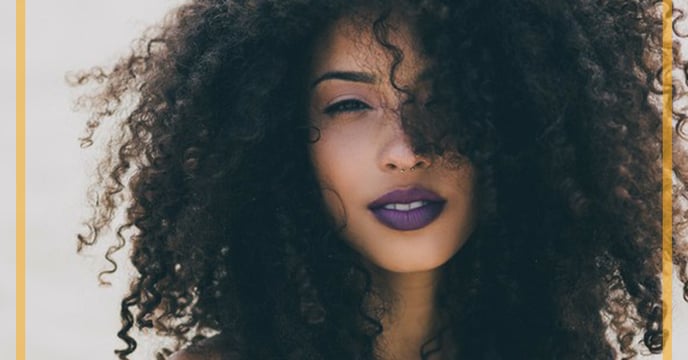 We've talked about the different types of women's hair in the past, but we wanted to revisit the topic to double down on afro hair classifications.
What exactly is afro hair? And can afro hair wigs look any good? Could they match the texture and looks of natural afro hair? We'll explore each and every one of these points.
So, let's start with the basics. What is considered "afro hair"? We'll if you read our previous blog post on the subject, you know about Andre Walker's hair typing system. Andre Walker is no other than Oprah's personal hair stylist, and he developed a typing system that combines both numbers and letters to classify hair types.
To make a long story short, the classification go from numbers 1 to 4 and letters "A" to "C". 1A hair is the straightest hair possible, 1B is slightly less straight, 1C slightly less straight, you get the idea.
So where in this typing system does afro hair fall into? Well it all starts with 3C type hair and goes all the way through to 4C type hair.
Type 3 Hair
Type 3 is usually called curly hair. Hair in this category tends to be very curly and springy. Type 3 hair is somewhat easy to style and straighten with a blow-dryer.
Now we know what you might be thinking "That sounds nothing like afro hair", and you would be right until we land on 3C type hair:
3C Hair
3C type hair is defined by having tons of tight corkscrew curls. Said curls usually have the circumference of a straw or a pencil. This type of hair is usually more dense and coarser than type 2 hair or the rest of the categories on type 3 hair. This higher density and coarseness are what give 3C hair its characteristic volume.
Some celebrities that sport this type of hair are the american singers Leela James and Kelis ("my milkshake brings all the boys to the yard" remember?), and american actresses Jurnee Smollett Bell, Tessa Thompson and Tracee Ellis Ross, to name a few.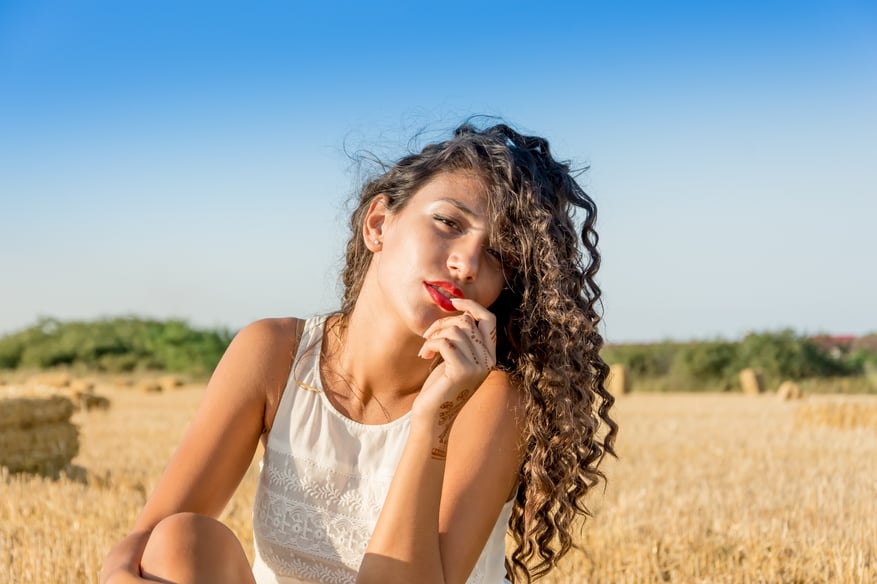 Type 4 Hair
Kinky hair is the most textured of all the women of color hair types. It's defined by its highly curly and wiry texture. Due to it's tight coil and how dry it can be, type 4 hair is very, very fragile and should be treated with lots of care.
4A Hair
Type 4A hair is recognized for its tight coils and "S" shaped pattern. It has more moisture and a more visible curl pattern when compared to type 4B hair. Said curls usually have a circumference similar to that of a crochet needle.
4A hair can range from a fine to a wiry texture and it's usually very dense and fragile. It's more fragile than other types due to its coily nature: coily hair has fewer cuticle layers than other hair types, which translates into less natural protection from damage.
Some famous examples of women with this type of hair are canadian actress Andrea Lewis, british actress Sophie Okonedo and american actresses Teyonah Parris and Yaya Dacosta.
4B Hair
Type 4b is recognized by its "Z" shape and a less defined curl pattern. It does not curl or coil, instead it bends in sharp angles like the letter "Z."
4B hair is tightly coiled and can feel wiry to the touch. 4B hair can range from a fine and thin texture to a wiry and coarse texture with many strands packed densely together. Due to it's hard "Z" shape, this hair type can shrink to 75% of its actual hair length.
Some singers, celebrities and models with this type of hair are Syesha Mercado, Chrisette Michele, Jade Cole, Willow Smith and Solange Knowles.
4C Hair
Finally, there's 4C hair. 4C is made out of strands that almost never clump without using styling techniques.
4C hair can range from a fine and thin texture to a wiry and coarse texture with tightly packed strands. Looks wise, 4C looks very similar to 4B hair, except for the fact that 4C's curls are kinked together tightly and have less definition than 4B hair. 4C hair can shrink more than 45% of its actual length.
Famous examples of 4C hair are model Ajuma Nasenyana, actress Lupita Nyong'o, singer India Arie, singer Erykah Badu and actress Viola Davis who played the role of Amanda Waller in the recently release "Suicide Squad" movie.
So now that we know what afro hair exactly looks like, you be wondering: Can an afro hair wig look any good? Can it naturally blend in with natural afro hair?
And the answer is:
Serious hair replacement providers can match the exact color, texture, density and length of the sample you send them, be it 4C hair or 4C hair. So pairing a high-quality human hair wig with a killer stylist can ensure that your wig blends right in with your natural hair and looks.
With matching, good-quality Remy human hair and the help of a professional stylist, there's no hairstyle a wig can't achieve. If you're thinking about making a purchase on a hair system but you still have some doubts, feel free to check our Women of Color Buyer's Guide out, it'll answer all of the questions you might have about hair replacement options and the industry as a whole.