By Jeff Waite on Dec 11, 2014 9:23:33 AM
When you purchase your first custom lace front wig, you might not know the best ways to wear and care for your lace front wig. While these wigs are generally pretty easy to apply and style and have simple maintenance steps, there are some tips and tricks you need to know before diving right in. With proper care, regular maintenance, and mindfulness, your lace front wig can give you years of attractive and fun hairstyles. If you aren't sure where to start, don't worry! Here's a quick guide to help you get started!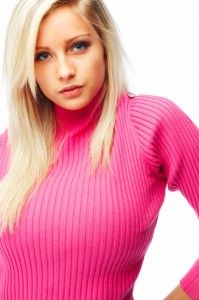 Choosing the right type of glue for your lace front wig is paramount. Using the wrong glue can result in big problems like damage to your lace front wig or allergic reactions on your skin. Ask around for some glue suggestions and do a 24-hour patch test before deciding on a glue. Believe us – this small step will save you from big headaches in the future!
As with anything, having a strict routine will help you keep up with good maintenance of your lace front wig. Block out enough daily and weekly time to wash, condition, and moisturize your lace front wig as well as your natural hair.
This tip piggybacks onto the first tip about glue. If you discover that your skin has a reaction to glue, no matter how small, stop using it. Prolonging the use of a bad glue can result in permanent hair and scalp damage. Remember: there are lace front wigs that feature hair clips, so consider that if you have extra sensitive skin.
Wigs come in all shapes and sizes…and prices. Of course, spending an arm and a leg on a lace front wig isn't always a great idea, but be sure that you are buying one that is of high quality. Cheap wigs can be just that – cheap.