By Jeff Waite on Aug 9, 2012 5:06:10 PM
If you are a newcomer to wearing a hair piece, you may be a little overwhelmed and intimidated about the care and styling involved in wearing a wig. While it really isn't difficult to care for custom hair pieces, it is important to recognize that certain steps will shorten the life of your piece. Less is often more—over-using styling products and cleaning too much (or too vigorously!) will lead to a shorter span of service from your pieces. It's important to realize that because of this, a hair piece isn't a permanent tool. Good care, though, can extend its usefulness.
Styling products can create buildup in your wig. Additionally, each time you wear your hair system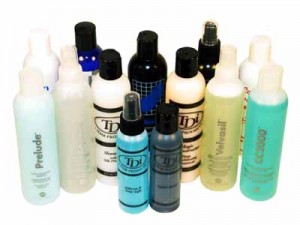 , oils from your scalp will build up on the cap. A special cap can be worn in order to limit the effect of these oils on custom hair pieces, leading to less frequent need for washing. Depending on how you use your system, you can expect to wash it once for every 10 times you wear it. It's important to use cleaning products that are created specifically for your type of system—like the products sold here at Advent Hair. Synthetic fibers are different from real human hair, and each wig requires specific types of cleaning products.
What do you use to keep your wig or hair piece looking great?