By Jeff Waite on Oct 15, 2010 4:52:51 PM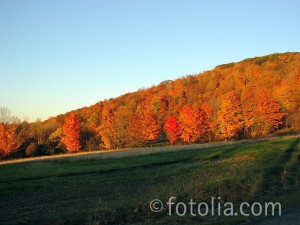 Would you really think that your hair mimics the leaves in the fall? Well, the biggest season for hair loss happens to be between August and November—around the same time the leaves are falling from the trees. Some people might not notice their seasonal hair loss; and others might actually see that they're losing hair at a rate three to four times faster than the rest of the year.
What causes this seasonal hair loss? During the warmer months, the sun's rays increase the secretion of the hormones that regulate hair's growth—and a similar reaction occurs in plants. When the seasons change, leaves start to fall. And the same thing happens with hair. You may not notice if you have a quality hair system from Advent Hair, but everything in nature is cyclical.
Does this happen to you? There's an easy way to figure it out. Refrain from shampooing for at least three days. Prior to shampooing, spread your fingers and lay a flat hand directly on your scalp. Then tightly close your fingers together and make them slide while you pull your hair from the roots to the tips. Take the collected hair and put it on a piece of paper. Do this five times or so—until you've covered your whole head.
If you have fewer than ten hairs on the paper, your hair loss is normal.
If you have anywhere from ten to fifteen hairs, you are probably experiencing seasonal hair loss.
If you have more than fifteen hairs, there's definitely a major hair loss process taking place.