By Jeff Waite on Sep 16, 2010 10:02:24 AM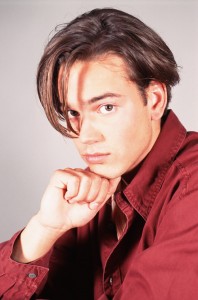 Toupees have long been a source of amusement on television. (We attribute this to the fact that the toupees aren't nearly as well-made as the ones you can get here at Advent Hair!) And, as much as we hate to admit it, some of the scenarios are kind of funny. Here are just a few of our favorite television toupee moments.

On an episode of The Addams Family in 1965, Uncle Fester has a pen pal come to visit. In his correspondence, Fester has written that he's athletic, handsome, and has a full head of hair. (If you know Fester, you know how off-the-mark that is!) He tries to get a toupee. But the Addams family scares the door-to-door toupee salesman off, and he leaves all of his wares behind. Fester tries a few out; but when his pen pal arrives, the toupee falls off his head. He keeps the rest to use as target practice! (We do not recommend doing that with your hair systems from Advent Hair.)

A 1974 episode of Monty Python's Flying Circus featured a skit called "Toupee Department." Everyone wore horrible toupees. It's funny because the toupees are so BAD, but nobody realizes that anyone else is wearing one. They each think that they're the only one. Eric Idle's character walks in with a full head of real hair, and they all think that HE'S the one with the toupee! (Your Advent Hair products will look even BETTER than the real thing.)

What do you remember from television?