By Jeff Waite on Aug 23, 2010 5:13:21 AM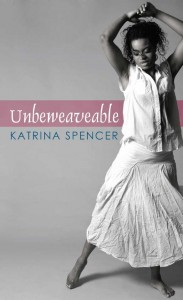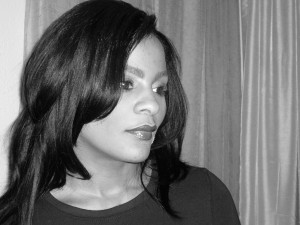 Katrina Spencer is an expert on hair. As a hairstylist for over ten years, she specialized in weave, wigs and making women beautiful. Now a full-time writer, she's still sharing her knowledge of hair through her novels.
How did she make the leap from styling hair to writing?
"On a dare!" she says, laughing.
"My older sister was writing a book and I thought it was good, but I pointed out a few flaws. In a huff, she replied, 'I'd like to see you do better.' So I started writing what became my first novel Six O'Clock."
Six O'clock is set in a hair salon, a place Katrina knows well. But it's her second novel, Unbeweaveable, that really has readers talking. Bestselling author Victoria Christopher Murray says it was "impossible to put down. Light and funny, yet poignant and touching—a very creative novel. Mrs. Spencer is an author to look out for."
We caught up with the author for a quickie interview.

Katrina, what's Unbeweaveable about?
Unbeweaveable follows the tale of Mariah Stevens, a hip magazine editor who loses her job and is forced to give up her expensive weave. She has to move in with her mother and half-sister and stumbles upon a family secret that changes her life.

So you're an advocate of weave and hairpieces?
Absolutely! I love weave and all the advantages that it provides. But I'm also a big advocate of healthy hair. Not everyone is the best candidate for a hair weave. That's why I love your company, wigs are something everyone can try and not worry about causing any unnecessary damage. Weaves can pull and cause tension on the scalp, so if your hair is thinning, then a wig would be your best option.

What do you love about being a writer?
I love seeing a blank sheet of paper get filled with words. It's a truly satisfying experience when you create a different world for people to enjoy.

Anything about being a hairdresser you miss?
I miss the social aspect of it. I love to talk, and being a hairstylist you meet new people every day, so it fit my personality well. It was a big adjustment to being home all the time.

What's next for you?
I'm revising my next novel, which I hope to be finished with by the end of the year. And then it's on to the next book!

Want to read the first three chapters of Unbeweaveable? Check out Katrina's website. Katrina would love to hear from you! Follow her on twitter @katrinasspencer, and check out her blog, Curl Up and Write where she shares her witty observations about hair and the writing life.

Unbeweaveable is available in stores and on Amazon.com.