By Jeff Waite on Aug 20, 2010 10:54:08 AM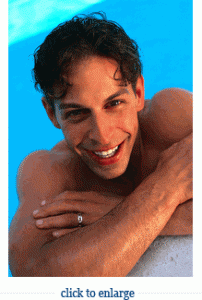 Men have been shaving their heads for centuries. We suppose it's one of the easiest ways to avoid looking like you're losing your hair. But we don't understand why anyone would want to hide their baldness by creating, well, MORE baldness. We can blame Yul Brynner and Terry Savalas (Kojak) for making bald heads so mainstream.

But we think that men who shave their heads are just a little bit lazy. Think about it this way: A balding guy will shave his head because it knocks a step off of his grooming routine. He probably thinks that there are a few pluses to this solution. 1) He won't look like he's balding. 2) He might look a little bit intimidating. 3) It's relatively easy to maintain.

Head shaving is common among A-list celebrities like Andre Agassi (though we really do miss his hair), Vin Diesel, and Bruce Willis. But you remember when Bruce Willis had hair, don't you? Don't you miss that? After all, having a shaved head isn't always the right solution.

Remember when we talked about James Bond? They all did something to enhance their hairlines. You can't be bald and be James Bond. You can't be bald and do a lot of the things you want to do.

Don't take the easy way out. Take the time that you deserve. Get hair pieces and hair systems from Advent Hair.